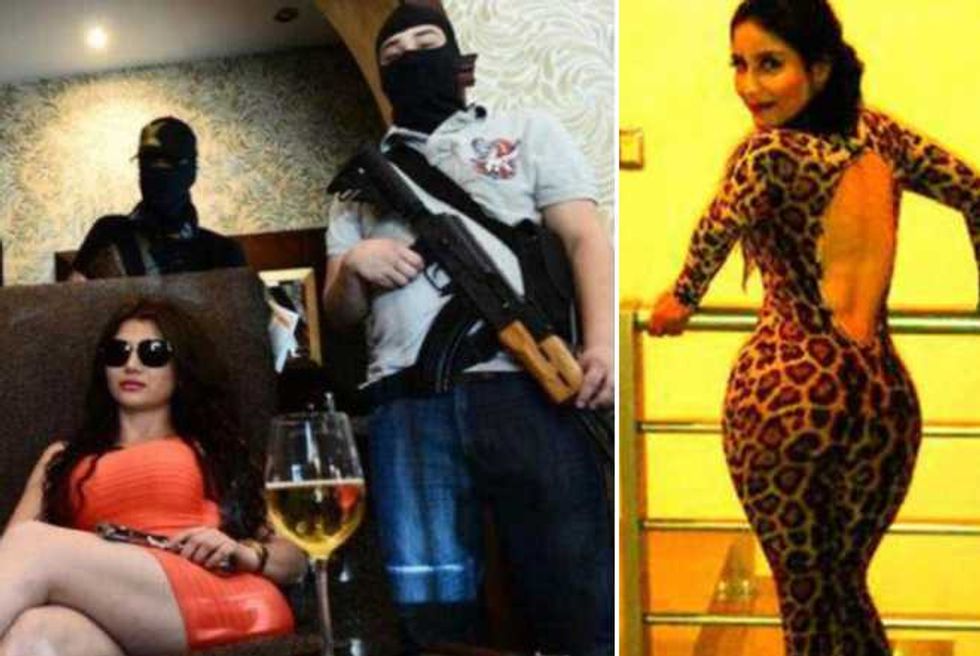 Kim Kardashian look-alike Claudia Ochoa Felix, nicknamed The Empress of Antrax, is believed to be the new leader of the Los Antrax, an elite kill squad used by the Sinaloa, one of Mexico's deadliest drug cartels.
MailOnline reports that the 27 year-old stunner is infamous for carrying a pink AK-47 and loves to showcase her decadent lifestyle all over social media. Some more memorable shots include Felix holding guns and posing with a leopard, but her most disturbing images are those of her children lying with hundreds of banknotes surrounding them in the bath or on the bed.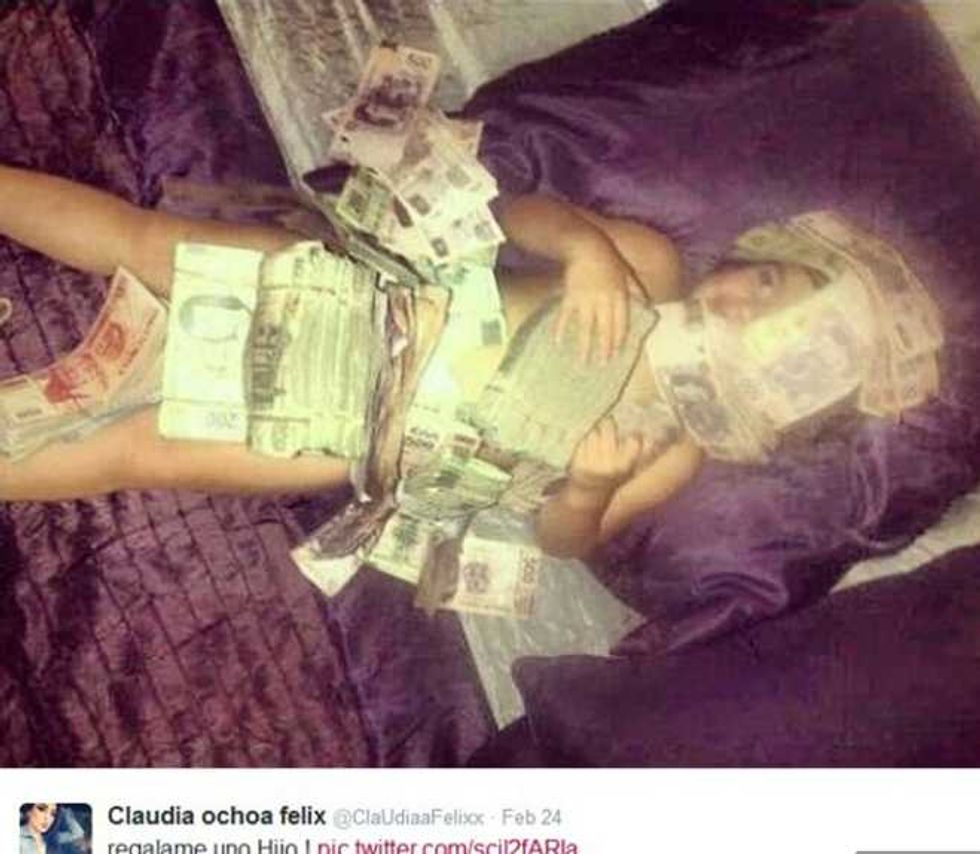 U.S. intelligence sources consider the Sinaloa cartel as 'the most powerful drug trafficking organization in the world', and it is believed that most of America's heroin comes from them.
Los Antrax was previously headed by Claudia's lover Jose Rodrigo Arechiga Gamboa, 33, who was arrested back in January.
Los Antrax is called in for some of the most gruesome assignments, and they handle security for the cartel boss Ismael 'El Mayo' Zambada, 66.
Claudia was previously married to Sinaloa drug trafficker 'El Chavo' Felix with whom she had three children—they are now separated. Despite her high profile romances, she managed to stay out of the public eye until an innocent 23-year-old, Yurina Castillo Torres, was shot dead on May 7 in what is believed to be a botched assassination after being mistaken for Claudia.
There was a striking resemblance between the two women who hailed from the same area.
But Claudia and her AK 47 will not be intimidated and she still hits up all the hottest nightclubs of Mazatlan, Culiacan and Guadalajara, only now she is always surrounded by heavily armed men.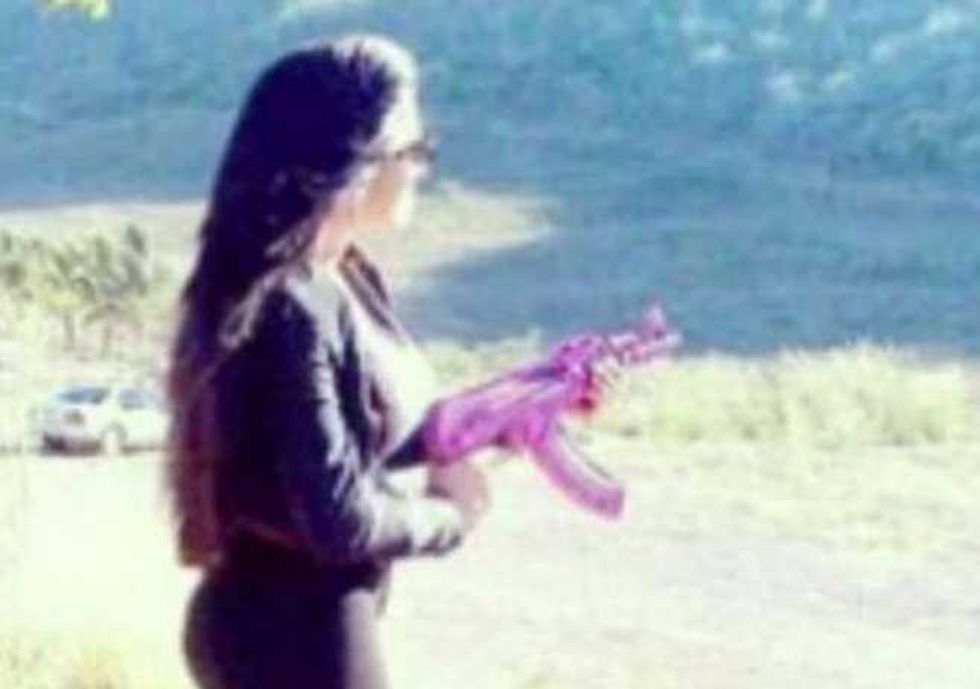 Meanwhile, Claudia denies any connection to drug trafficking and organized crime and says the claims about her are "cowardly lies and slander."
Since 2006, the deadly drugs war has raged in Mexico and has claimed an estimated 100,000 lives.