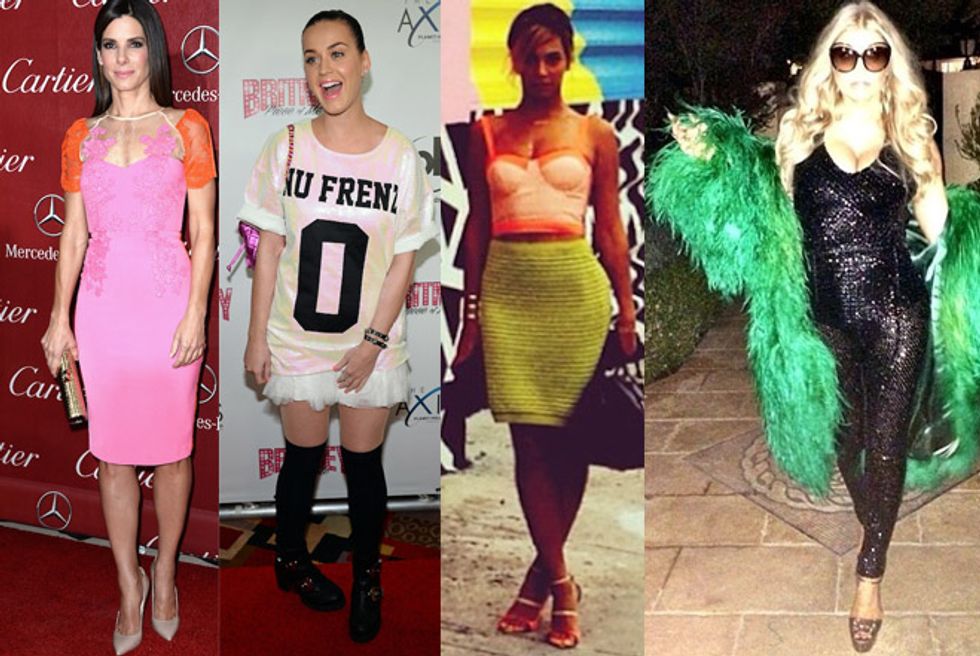 By Leah Ornstein
Just because they are rich, famous and have extensive access to the hottest designer duds, doesn't mean that Hollywood's hottest stars always make the best choices when it comes to their red carpet style.
Over the holidays, celebs kept a pretty low profile, but we managed to catch a few fashion winners and sinners hitting the streets and the red carpet.
From Miley Cyrus' Pretty Woman inspired ensemble and Beyonce's steamy Miami Beach look to Kaley Cuoco's princess-like Vera Wang wedding gown, check out all the best, worst and most ridiculously dressed stars of the week in Popdust's fashion roundup!