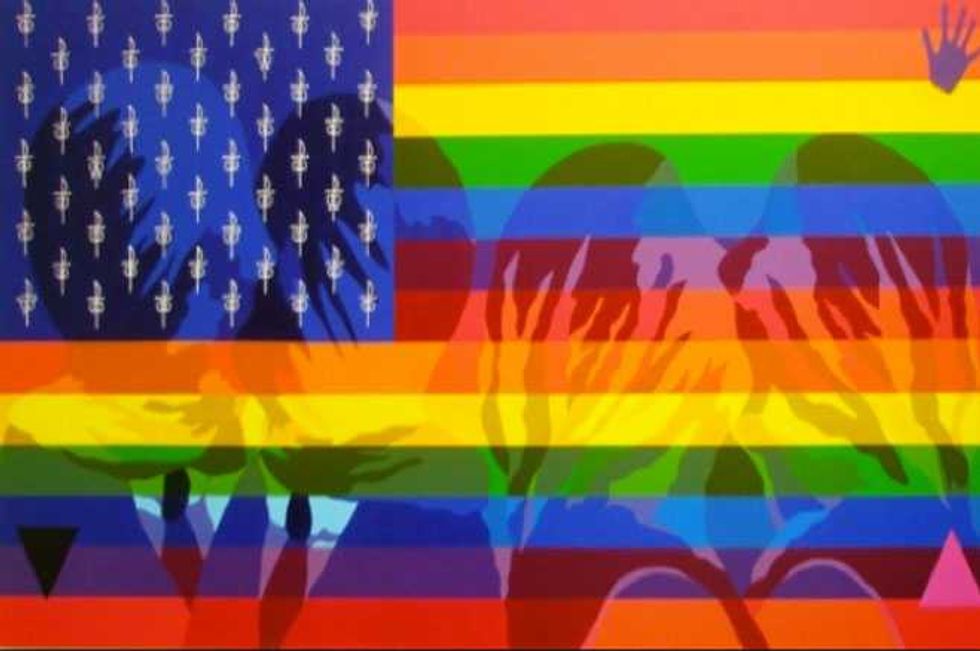 The USA is making progress when it comes to LGBT rights and equality, but the fact remains that nearly 50% of Americans still think gay relationships are "sinful." It's worth noting that in another poll, those same 50% percent were among the worst dressers with the ugliest homes.
It's not surprising that many other countries put the U.S. to shame when it comes to equality and LGBT human rights. But what is surprising is that the world's most LGBT- friendly country is Spain…a country that's 88% Catholic! Literally 93% of Spaniards considered homosexuality either "morally acceptable" or a "non-issue," and they've had legal gay marriage since 2005. This wave of acceptance ran across the Atlantic Ocean to Argentina and Brazil, who became the first predominately Catholic countries in notoriously machismo Latin America to approve same-sex marriage. When last we checked, there have been no apocalyptic plagues.
In 2000, The Netherlands was the first country to legalize gay marriage in the world! It's also home to Amsterdam and it's the world's largest exporter of beer, which officially makes it the coolest country ever. Likewise, the Caribbean Netherlands are among the most progressive and most LGBT- friendly islands in the Caribbean. Aruba, Bonaire, and Curacao have become popular spots for gay destination weddings.
Meanwhile, how about South Africa? Africa isn't exactly known for its LGBT-friendliness, however, South Africa's post-apartheid constitution was the first in the world to make discrimination, based on sexual orientation, illegal. Plus, it was the fifth country in the world to legalize same-sex marriage…. are you listening Uganda?!!
And let's not forget about Canada, eh? Our neighbors to the North amended their human rights law back in 1996 essentially banning discrimination on the basis of sexual orientation nation wide. (The U.S. is still working on that.) Then in 2005 they passed gay marriage legislation without residency requirements, so same-sex American couples could run their rainbow flags across the border and get hitched.
Prague in the Czech Republic is quickly becoming Europe's new gay capitol. For Czech people, being gay is a complete non-issue. They simply don't care about sexual preference, perhaps in part because 90% of Czech people have no religion and they aren't wearing their judgy-pants held up by a bible-belt.
While same-sex marriage is not yet legal in Germany, the country is the first in Europe to draft a law allowing for parents of children born without "clear gender-determining physical characteristics" to choose neither male nor female on the birth certificate, but option "X." This option hopes to greatly benefit intersex children who now have the right to choose their gender for themselves as they grow up instead of their parents being forced to make an impossible decision for them at birth. Brilliant, Germany.
In the grand scheme of things, the older countries of the world tend to be wiser and more progressive, and we're still the immature teenagers of the group with acne and raging hormones.