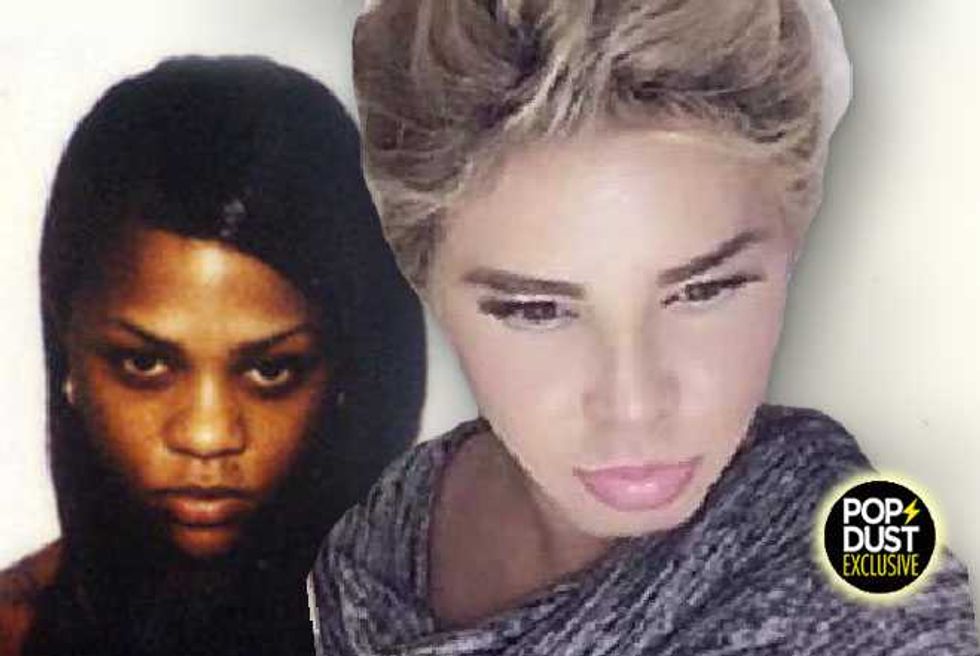 lil kim skin bleaching speculation and controversy
Lil' Kim continues to morph into a completely different looking person more and more by the day.
The plastic surgery has been evident for years—with the 40-year-old clearly having undergone a slew of procedures.
However, recent pics of the 40-(maybe 41)-year-old really set the interweb alight with Lil Kim skin bleaching speculation.
Because, the adorable, bronze-skinned diminutive rapper from Brooklyn now looks like…a LOT lighter skinned diminutive rapper from Brooklyn.
On Sunday, the rap icon posted a series of selfies showcasing her latest extreme make over.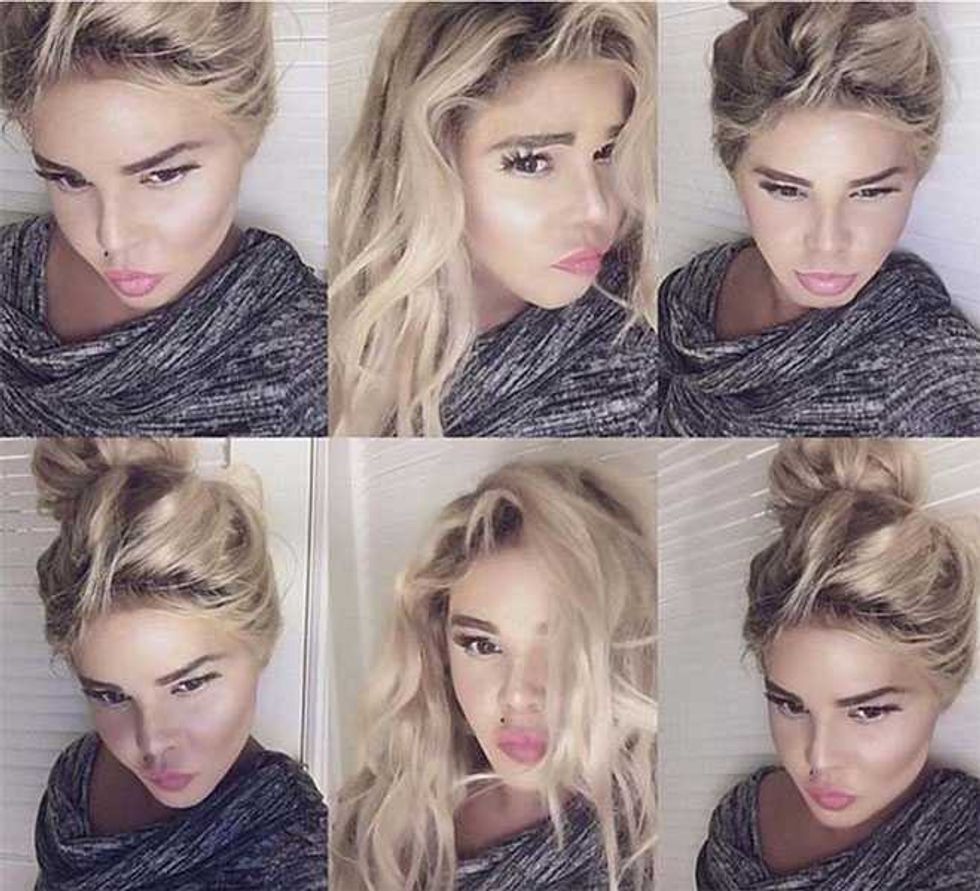 So, what's the happs?
Victoria Gaumer, RN, BSN, Clinical Nurse Aesthetician and founder of Botox By Victoria tells Popdust exclusively:
Wow! It really does appear that Lil' Kim's skin is much lighter.

On the Fitzpatrick Scale, which is used to grade skin color (1 being the lightest and 6 being darkest) she used to be classified as a 5/6 but in this picture she appears to be a 3!

This can often be achieved through the use of a topical skin lightener such as prescription strength Hydroquinone.

Hydroquinone blocks your skins melanocytes (the cells that produce brown pigmentation) from producing melanin (the brown pigmentation).

Hydroquinone has become popular in the past few years to help remove freckles, dark sun spots, and give the face an overall lighter appearance.

It is also commonly used as an anal bleaching agent to lighten the often darker colored anal skin.

It is possible that Lil' Kim has added this to her skin regimen.

It's is also possible that she had a series of chemical peels and had generalized hypo pigmentation as a result.

One would need multiple peels to achieve this level of lightening and there is a major risk for splotchy, uneven hypo pigmented skin.

While some may speculate that her skin lightening can be attributed to a laser I believe it is highly unlikely.

Skin lasers such as IPL (intense pulse light) are excellent for skin types 1-4, but must be used with extreme caution or not used at all in skin types 5-6.

The darker the skin the more easily it will attract heat from the laser causing very traumatic burns.

Also the combination of lighter foundation, skin highlighter, and certain lighting could also make her skin appear lighter.

If she is using more aggressive methods such as peels, lightening cream, or a laser she is definitely putting herself at risk for unpredictable, uneven results and second degree burns.

And it looks like she took a page from the Kim Kardashian handbook of contouring.
Back in 2000, Lil' Kim candidly told Newsweek:
All my life men have told me I wasn't pretty enough—even the men I was dating...

It's always been men putting me down just like my dad.

To this day when someone says I'm cute, I can't see it. I don't see it no matter what anybody says.

I have low self-esteem and I always have.

Guys always cheated on me with women who were European-looking.

You know, the long-hair type.

Really beautiful women that left me thinking, "How I can I compete with that?' Being a regular black girl wasn't good enough."
Journalist, Victoria Anderson, echoes that sad sentiment in a great article she wrote for The Conversation, called, Lil' Kim and the Unbearable Whiteness of Being.
However, Anderson explains that she found a different solution to "whitening herself up."
Instead, she learned how to embrace black is beautiful, and to shun the lie of black ugliness, black inferiority.
Rather than use make-up and plastic surgery to reconstruct a self-identity, I threw myself into books.

Chiefly anything by or about Malcolm X, or any of the Black Panthers – aged 15 I read Roots, all 700 pages of it.

When I was 16, a copy of Frantz Fanon's 1952 classic Black Skin, White Masks was given to me by white school friends amused by my new militant stance and whose motives, I suspect, were slightly tongue-in-cheek.

Those books did for me what no amount of reconstructive surgery could have done.

Fanon, a psychiatrist from the French West Indies, wrote about the psychology of blackness as a legacy of colonization and white supremacy.

What all those books told me was that: this internalized self-image of black ugliness, black inferiority – it's a lie.

And one that's taken root inside, deep; like a particularly insidious form of brain cancer.
You can read Anderson's article in full here
Lil Kim's New Face — Time For An Intervention?
Lil Kim Rehashes Her Feud With Nicki Minaj, Remains Desperate And Annoying
Lil Kim to Nicki Minaj: Stupid Is As Stupid Does
lil kim skin bleaching speculation and controversy
Get Out Your Magnifying Glass: Nicki Minaj "Disses" Lil Kim in "Stupid Hoe"
Yawn… Lil' Kim Is Finally Going To Drop Her 'Hard Core' Mixtape
Lil' Kim Looks Surprisingly Decent On The Cover Of 'Rolling Out' Magazine
lil kim skin bleaching speculation and controversy