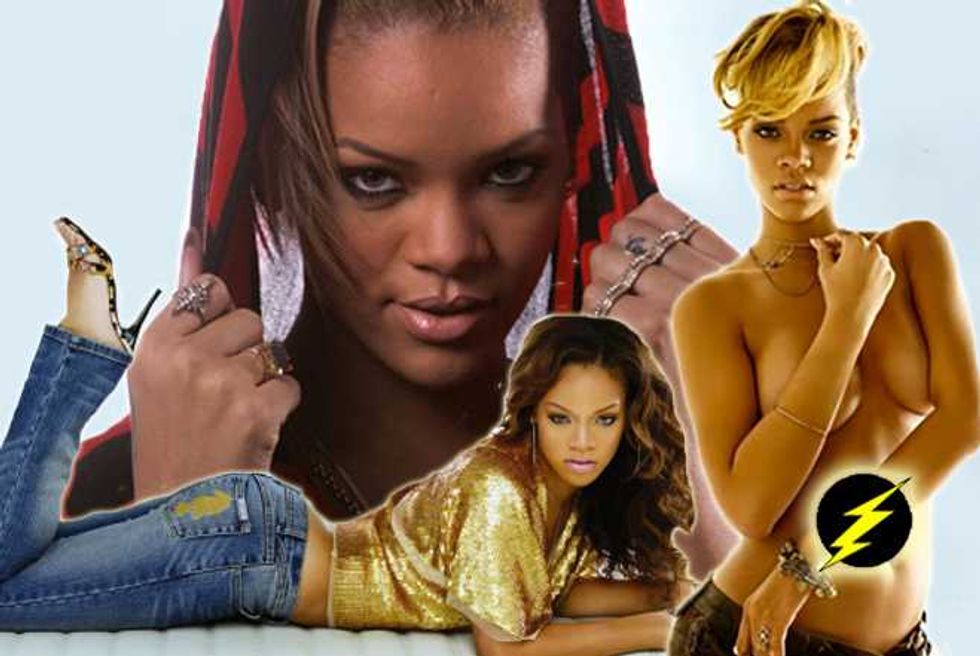 To mark the ten year anniversary of Rihanna's stellar career, industry mover and shaker, Jonathan Hay, recounts the singer's rise from a 16-year-old breakout artist to Grammys' darling.
In an interview with TheSource, Hay, a music biz veteran, discusses the role he played in helping skyrocket Rihanna—real name, Robyn Fenty—to superstardom, with some assistance from MTV, and more than a little luck of the Irish!
Back in early 2005, Rihanna was still a fledging artist, releasing her first single, Pon de Replay—one of three tracks she recorded for a demo tape to be sent out to record labels—ultimately landing her her first record deal, with Jay-Z's Def Jam.
As soon as he heard the song, Hay was instantly taken by the Barbadian beauty, jumping on board as her publicist, and playing the track for music big wig, Bruce Swedien—best known for his work on Michael Jackson's Thriller, which still remains one of the best selling albums of all time.
Hay instantly received a thumbs up from the renown music engineer and producer, who declared that Pon de Replay had all the makings of a smash hit.
Convincing the press of RiRi's musical prowess proved to be a much harder feat though—as Hay explains, his first Rihanna media pitch was turned down by practically ever journalist he reached out to.
However, one did bite, MTV writer Jennifer Vineyard, who now works at New York Magazine and had previously enjoyed stints at CNN and Rolling Stone.
It was Vineyard who took Hay's press release and turned it into a two sentence blurb that scrolled across America's TV screens on MTV news.
Now, this was back in the days when MTV was still (kinda. sorta) about the music—pre-Jersey Shore nonsense and non-stop reality programming—back in 2005, MTV still delivered a punch, and could make or break a fledging artist, just by mentioning their name.
Sure enough, Hay found that by simply adding the magic phrase "As Seen on MTV" to his press releases, music journos suddenly started sitting up and taking notice.
And, yeah, it was kind of a stretch, but, technically her name DID appear in (an albeit brief) blurb on the station, therefore, technically, she WAS seen on MTV!
Popdust included the stunt in our round-up of The Ten Greatest False Rumors In Pop History—and, whether you agree with the moral ethics of the stunt or not—it was a means to an end, and let's face it, Rihanna (and Hay) have not looked back since.
During the ten years since, Rihanna has become one of the best-selling artists of all time—racking up over 150 million record sales worldwide.
Despite playing such a pivotal role in Fenty's breakout into stardom, Hay refuses to take full credit, pointing out there were a slew of other factors at play.
"There have been mentions that I was the one who broke Rihanna's career, but that is completely overstating the facts." Hay tells TheSource..
"It took a lot of people [to break Rihanna's career], but most importantly, Rihanna is a natural star and the truth is that she just out worked everybody else. She deserves the credit for where she is today."