FILM & TV
FILM | The buddy film brings Netflix to the big screen and showcases a big, tumultuous, relatable family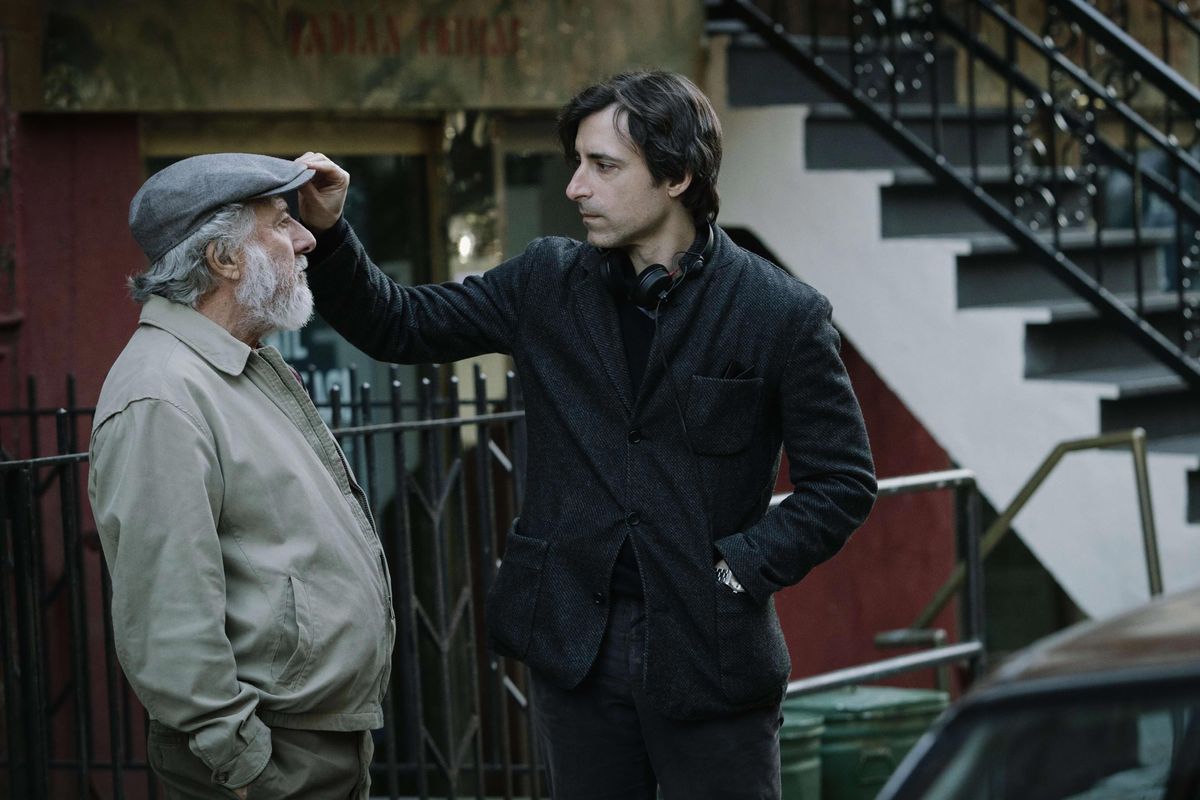 COURTESY OF THE CANNES FILM FESTIVAL
There are numerous films about confusing, complicated families based on the simple reason that they tend to narratively work.
Such films perform especially well when the family is eccentric and privileged enough that their emotional problems take center stage to larger worldly issues looming in the background. "The Meyerowitz Stories (New and Selected)" is no exception to this general rule of thumb in storytelling.
Debuting at the Cannes Film Festival, "The Meyerowitz Stories" chronicles the story of three adult siblings — Danny, Jean, and Matthew — in a blended family who are brought back together after their aging father, Harold, becomes faced with health issues. It's the latest work from Noah Baumbach of "Kicking & Screaming" and "Mistress America" fame, and incorporates a cast of familiar faces including Adam Sandler, Dustin Hoffman, and Ben Stiller.
From their chemistry in the film and their tears at the premier, it is clear that the set of the film was composed of friends who wanted to be working on a project together. For right or for wrong, it makes it a pleasure to watch. Using the format of different chapters, the film explores the individual stories of the members of the Meyerowitz family, outlining each person's virtues and their vices and how they're connected to the other members.
We first learn of Danny (Sandler in arguably his most mature role to date), an aging musician who has never lived up to his full potential and is now in the middle of a divorce without a home or a job to his name. His one victory is his delightful daughter, Eliza (played by talented newcomer Grace Van Patten), a first year film student at Bard.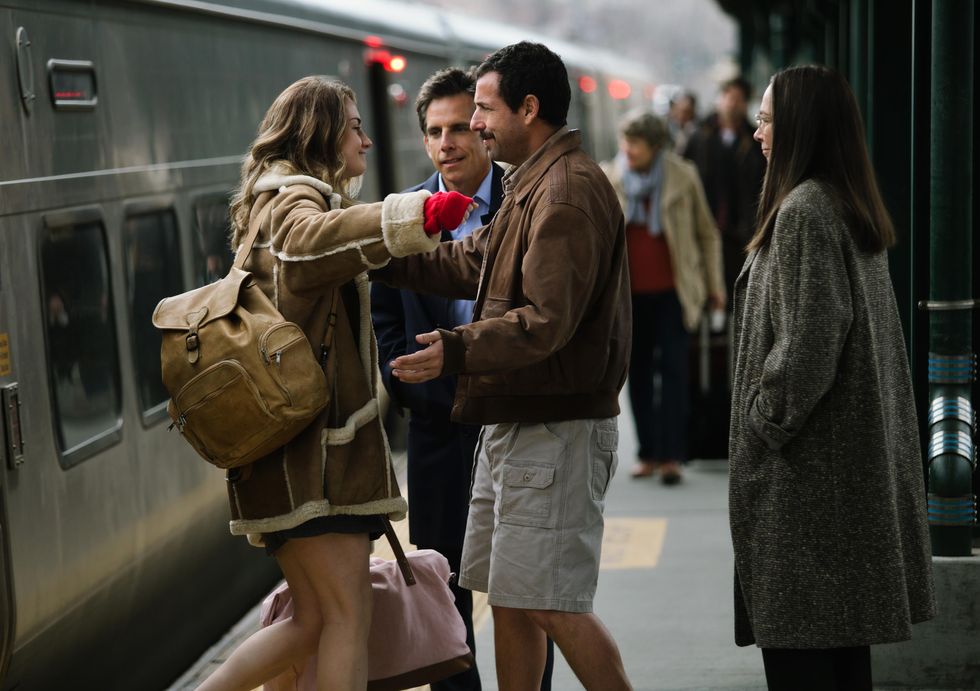 COURTESY OF THE CANNES FILM FESTIVAL
We then see Harold (a terrific Hoffman), the patriarch of the Meyerowitz clan, and his fourth wife Maureen (an almost unrecognizable Emma Thompson), and learn about Harold's struggles with aging as a mediocre artist and a retired sculpting professor. It's a pain he takes out on all of his children, holding them up as failures as he struggles to acknowledge perhaps he is a failure, too. The one he favors is the one who differs most from the rest, Matter (Stiller), a "personal wealth" consultant living on the West Coast and far away from the familial tension.
The siblings must reconnect when Harold becomes hospitalized due to a head injury. They find themselves working together to curate a show of their father's work and being faced with the issues no one wants to confront, such as whether or not Danny is a failure for never having seriously pursued his music talents or if Matthew is repeated the same absent behavior with his son that Harold did with Danny and Jean. Slowly, they learn about forgiveness, about love, and about the process of moving forward. It's played out slowly and untidy enough that it feels authentic. Even when Harold eventually recovers and the siblings cease their mental preparations for his loss, much of the tension remains on whether the ability to apologize is as easy as the act of saying such.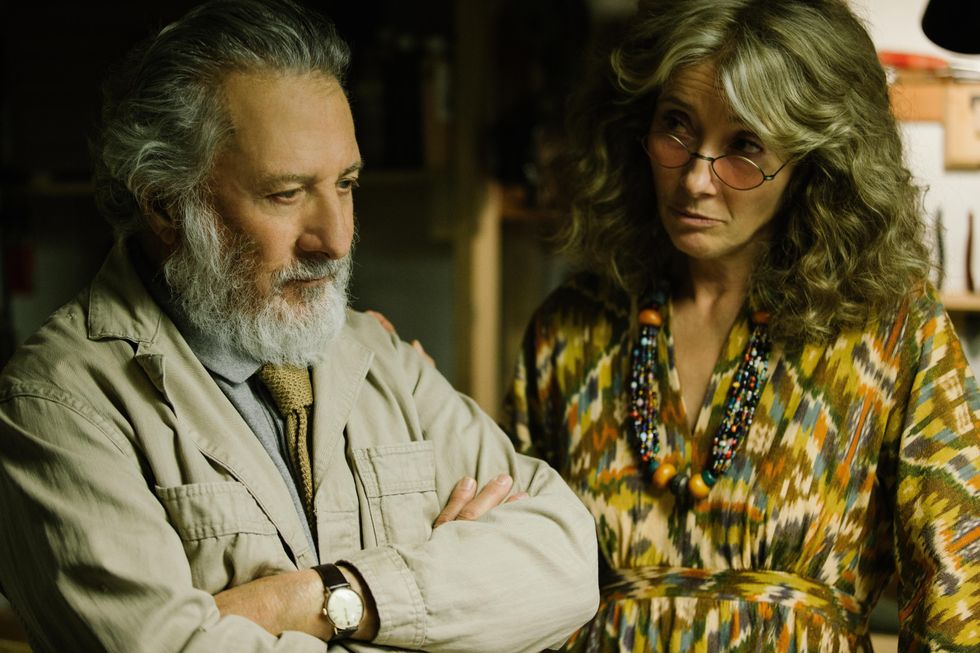 COURTESY OF THE CANNES FILM FESTIVAL
The biggest shortcoming in the film is the limited serious screen time given to the female characters. Jean (Elizabeth Marvel) is arguably the most interesting Meyerowitz offspring, but is never given the attention from her parents or from the camera that she deserves. The other characters in the film are consistently claiming they have no idea where Jean's opinion is on family matters, and are admittedly shocked when she reveals to having had an awkward sexual experience in her youth with a friend of her father's, but it never occurs to them to ask her thoughts. Both Maureen and Harold's second ex-wife, Julia (a brief appearance by Candice Bergen) can be considered flighty and irrational in their decision making. And despite the frequent praise Eliza is given as a filmmaker, her incredibly erotic, poorly edited shorts are clearly intended to ensue audience laughter and not to help us respect her art. The focus of the film could afford the same lesson the parents in the film need: spread your attention more equally to all of your children.
Aside from the content, the discussion about the film's distribution through Netflix is something new for competition features in Cannes. "The Meyerowitz Stories" was originally backed by IAC Films and then later acquired by the streaming service, resulting in the film being shot just like any other indie film. Rather than hurt the project, as Cannes purists suggest, this move seems to be able to help the film garner a wider audience in a multimedia culture.
Regardless of whether people will be watching in their local art house theatre or on their couches in their pajamas, larger audiences will likely turn out to see "The Meyerowitz Stories" when it is widely released because of its ability to connect to a universal message of family drama — or at least they should, in order to feel better about their own parents and siblings.
A complete list of films in competition for the top prize at the Cannes Film Festival, the Palm d'Or, is available on the festival's website, as is a press conference with the team from "The Meyerowitz Stories (New and Selected)."
---
Rachel A.G. Gilman is a writer, a radio producer, and probably the girl wearing the Kinks shirt. Follow her on Twitter.
---