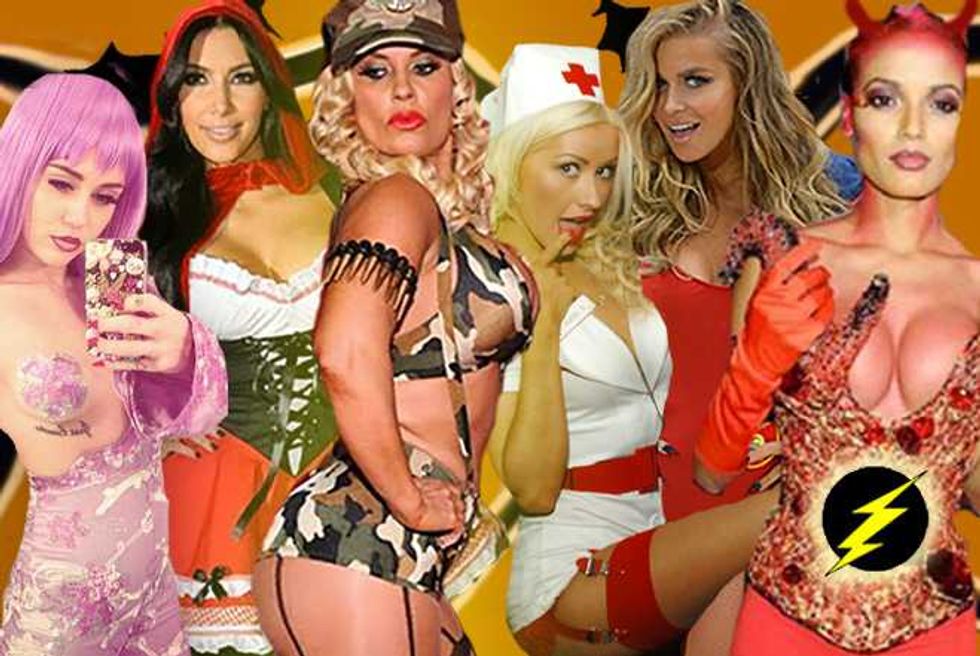 "In the Real World, Halloween is when kids dress up in costumes and beg for candy. In Girl World, Halloween is the one day a year when a girl can dress up like a total slut and no other girls can say anything else about it." 

-Cady Heron, Mean Girls
Halloween is upon us again which means everyone is looking for costumes. This year we're certain to see lots of costumes from popular shows like Game of Thrones, movies like The Avengers: Age of Ultron, and lots of other pop culture costumes.
Murdered Ohio Woman Hanging On Fence Mistaken For Halloween Decoration
The media's attention is always on celebrities and what they're going to be for Halloween. What will Kim Kardashian be this year? Earlier this year, Pretty Little Liars star Ashley Benson came under fire when a member of her PR team (or so she says) posted a picture of her in a sexy "Cecil the Lion" costume (Cecil was a lion who was killed in Zimbabwe earlier this year).
(The original caption read "What do you guys think of this Cecil the lion costume?" Ms. Benson's team quickly altered it after hundreds of lion-lovers commented to voice their indignation due to "lion-death insensitivity," a new term I just made up.)
Sexy Donald Trump Halloween Costume—The Wait Is Over!
Now let's take a look at some of the best, sexiest celebrity Halloween costumes of all time... Popdust's pick of the best are Coco, Nicki Minaj and Miranda Kerr.
Which sexy celebrity Halloween costumes are your favorite?