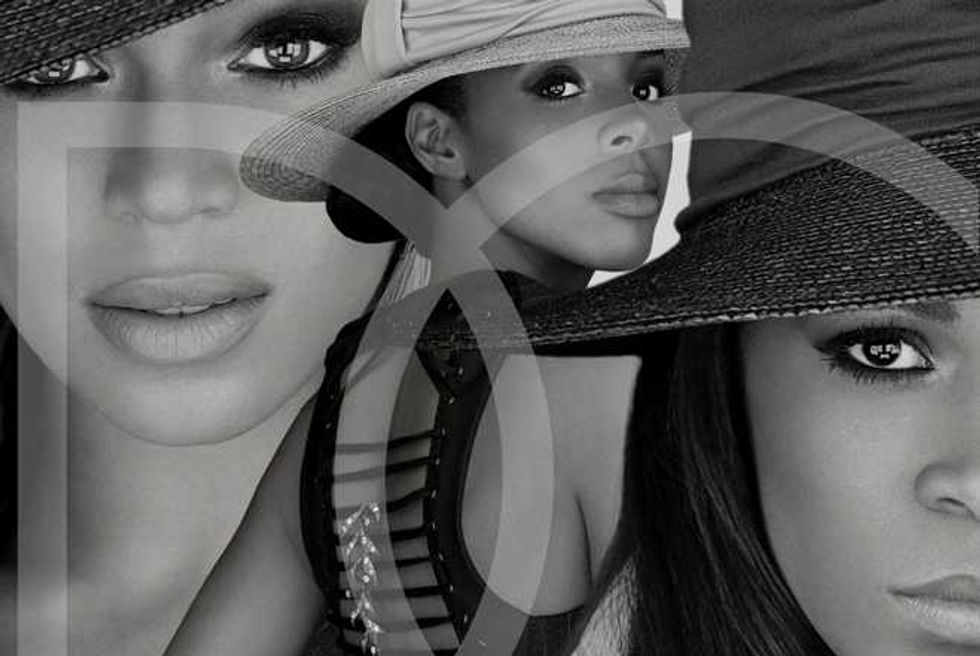 So, Destiny's Child are gonna play this song at the Super Bowl, huh? That should be interesting. Nothing against "Nuclear," the original track from DC's upcoming love songs compilation (appropriately entitled Love Songs), which you can now hear over at Mashable. But new single or not, it is not the kind of song you play in front of a raucous football crowd (and 20 billion other people) as the climax to a set that also includes "Crazy in Love," "Bootylicious" and/or "Independent Women Pt. 1." It's a subtle, intimate, thoroughly unfierce love song that is not going to get anyone at the Superdome particularly pumped about football or anything else.
That said, it's also kinda great. Bey mentioned that she was feeling '90s R&B with her upcoming solo album, and, with an assist from producer Pharrell, that appears to have extended to this new DC song. And when we say '90s, we're talking early '90s—the song rides a drum loop swiped from Lyn Collins' oft-sampled "Think (About It)," also used in early '90s jams like Seduction's "Two to Make it Right" and Janet Jackson's "Alright," with the atmospheric synths and restrained vocals of a Shai or PM Dawn record.
The lyrics are a little clunky at times, particularly on the chorus ("It's nuclear / With you here"—ehhhh), but in its own low-key way, the song is undeniably lovely, kind of like a less cathartic version of "I Miss You" from Beyonce's 4, with the benefit of some gorgeous three-part harmonies. It probably works brilliantly as a slow-burn closer to Love Songs, but it's hard to imagine the song finding much of a niche at radio, much less as the lynchpin to a set on the world's biggest stage. You have our curiosity and our interest on this one, Destiny's Child.