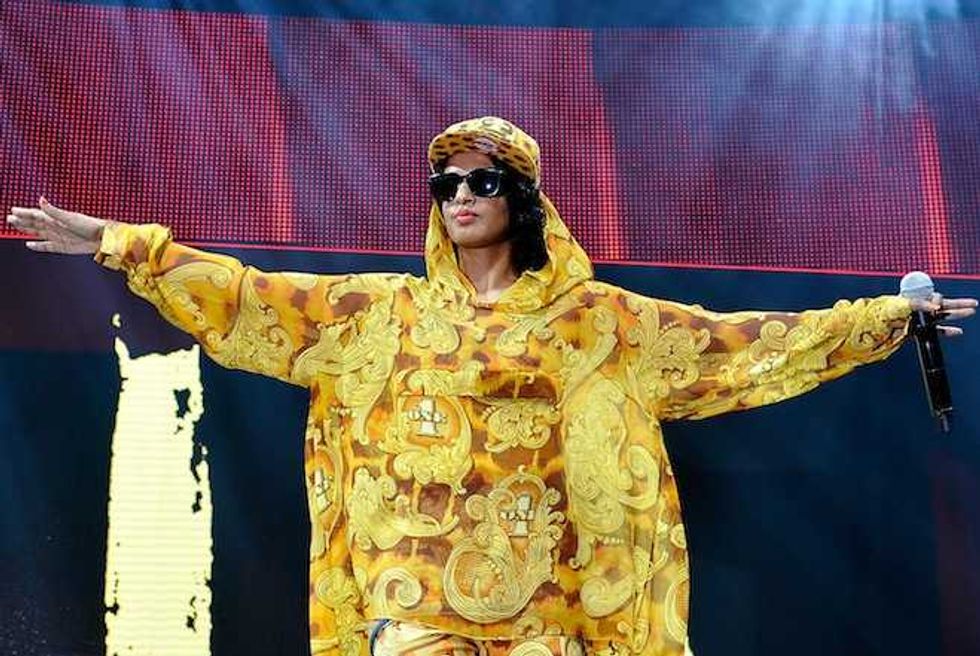 What would a happy M.I.A. sound like? "Sunshowers," probably, but that was seven years ago. Would Maya's new album, infamously delayed for being too happy, show a new side of the outspoken artist, one who'd grown content in marriage and motherhood and was suddenly at peace with her place in the world?
Judging by M.I.A.'s new single, "Bring the Noize," the answer to that question would seem to be: not in the slightest. Maya's still up to her old tricks, chopping and screwing the sound of the Global South until it sounds like nothing else on the radio.
But that's OK. We already saw Married M.I.A. on 2010's ///Y/. How quickly we all forgot the Spectral Display cover!
[Vulture]