MUSIC
Relive the best moments from last night's AMAs.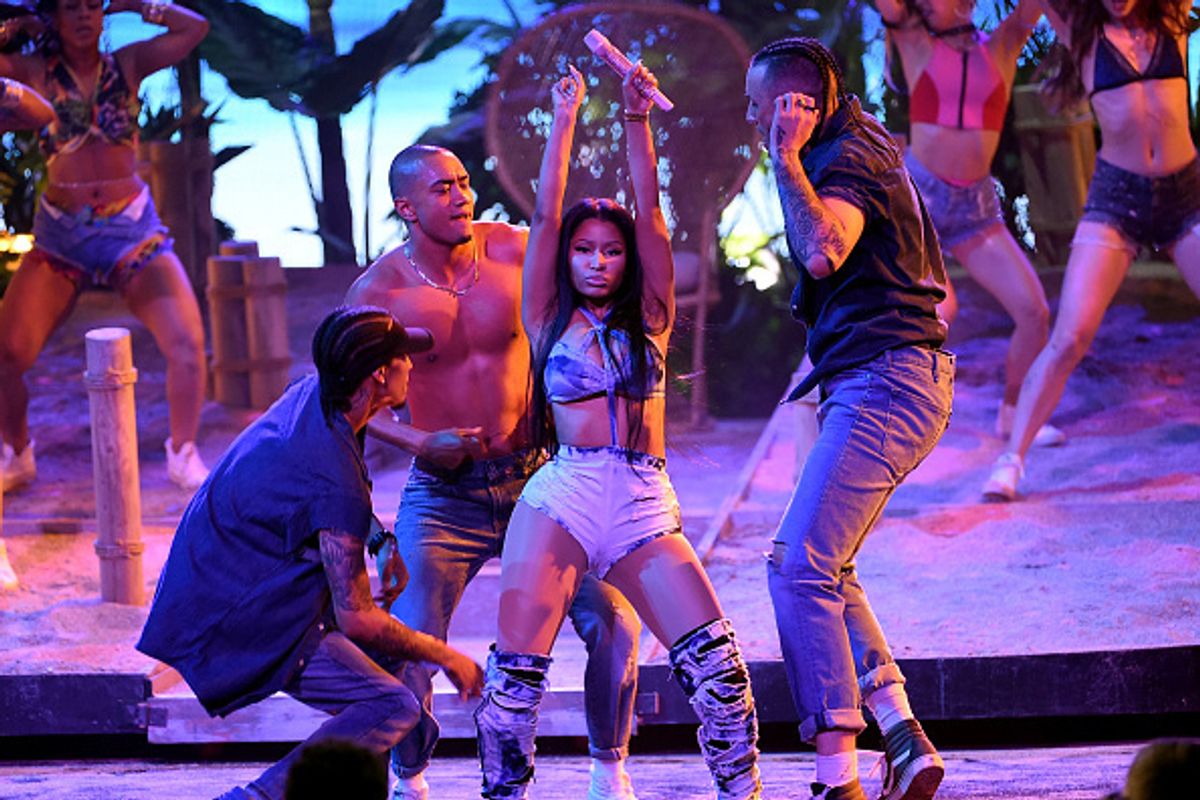 Last night, the American Music Awards took place at the Microsoft Theater in Los Angeles. Hosted by comedian Jay Pharoah and supermodel Gigi Hadid, the awards ceremony was filled with in-your-face performances, emotional speeches, and some killer outfits. One stellar moment was Ariana Grande and Nicki Minaj pushing the limits of the FCC and putting on a showing of "Side to Side" that surely made some grandmas out there clutch their pearls. If you were a naughty pop fan and missed the ceremony, don't worry, we've curated the best moments below:
"Side to Side"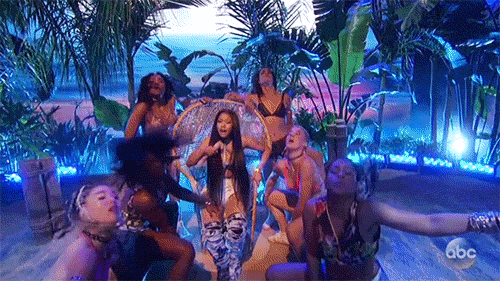 This showing of "Side to Side" MORE than made up for the humdrum version Ariana gave to us at the MTV VMAs. Girl said "bye" to the soulcycle bikes and broke a little bit of a sweat for us. Nicki was in top form too, opening her verse with signature faux-British accent, showing the world her flexibility, and getting down with Ariana for a couple beats.
Gigi Hadid's Melania Trump Impression
Um... just go ahead and watch this for yourself.
Gigi Hadid just did her "Melania Trump impression" #AMAs pic.twitter.com/AYJTMhvCCx
— Jessica Goodman (@jessgood) November 21, 2016

We're sorry.
Selena Gomez Opens Up
Selena Gomez has had a tough year in the public eye, but has handled it with nothing but grace. Earlier this year, the "Hands to Myself" singer cancelled a number of tour dates and checked herself into rehab for undisclosed reasons. She had previously entered rehab before due to symptoms related to lupus.
"I had to stop because I had everything and I was absolutely broken inside," Gomez said. "I kept it too much together because I let myself down." But "I'm not trying to get validation, nor do I need it anymore. She concluded her dewy-eyed speech with, "If you are broken, you do not have to stay broken."
Lady Gaga Performs "Million Reasons"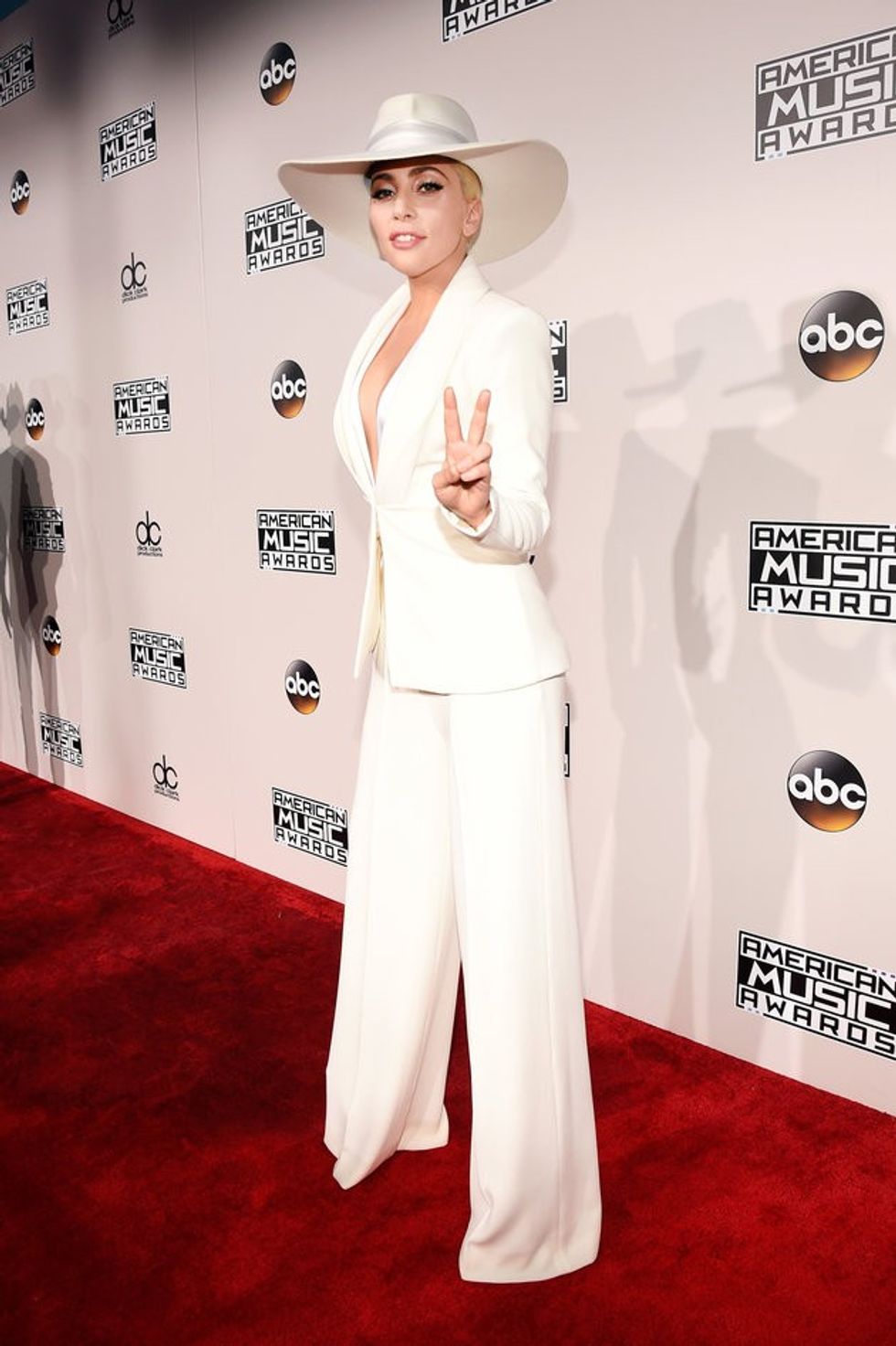 Getty Images
Gaga received a standing ovation after performing her heartstring-tugging second single, "Million Reasons". Sticking to her new simplistic, country look, the singer sat on on stage with her guitar— wearing an all white, Brandon Maxwell suit. The song has been gaining traction ever since her touching acoustic performance of the song on Carpool Karaoke, yet it has not even cracked the Top 50 of the Billboard Hot 100 charts.