Events
We catch up with the rock star who claims he's no god. As if!
Andrew Karpan
This weekend marked, finally, the release of Meet Me in the Bathroom: Rebirth and Rock and Roll in New York City 2001–2011, Lizzy Goodman's oral history of why the Strokes are so great. Also: Interpol and that one band that did "The Rat." Central to Goodman's narrative is that rock and roll stardom, more often than not, lands on the shoulders of those who look the part; at time, it can seem that Casablancas & co. are celebrated for dressing like rock stars and smelling like rock stars more than for the raw, fast strumming on "12:51."
Which begs the question, with Julian C. rocking his father's Hawaiian old Ts and Lil Yachty anointing himself "King of the Teens," what's the point of all that guitar music? The answer to that question comes from none other than Mario Cuomo, who rocks it out from the bastion of his Chicago suburbs with a unit called The Orwells. They've achieved wide renown for their intense live show and punkish belligerence toward authority—their celebrated performance on Letterman was a mix of both. When I had the chance to chat with Mario about the rock and roll life earlier this year, he was clear cut about not wanting to wear the alter of rock and roll god-man, it's a hair metal thing, he assured me.
But catching The Orwell's live show might convince you otherwise. This tight-knit pack of high school rockers-turned-professional ass-kickers emote with a force that seems to militantly live in the air. Midway through, they tease a cover of "Steady As She Goes" that feels like chalk scratching the surface of the last decade's chalkboard of pep. Look like rock stars? Smell like rock stars? Mario Cuomo is a roving wildebeest who goes where he wants to go. We're just here for the show.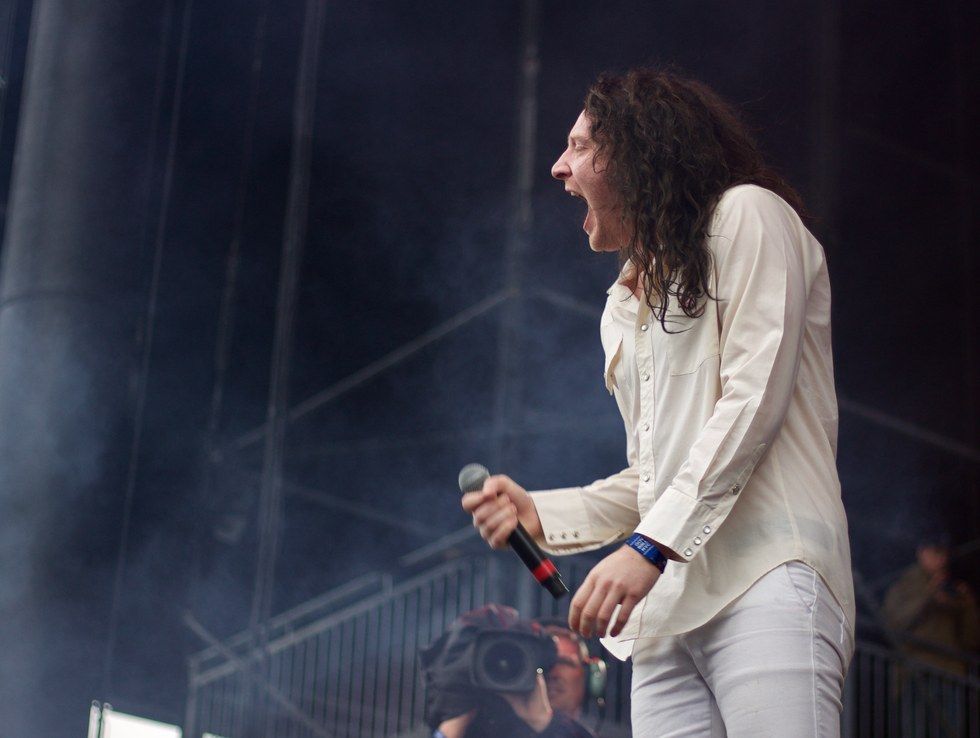 (Andrew Karpan)
The Cuomo yell is like getting slammed in the face by a refrigerator. But you've landed in the ice cream and you're so goddamn happy.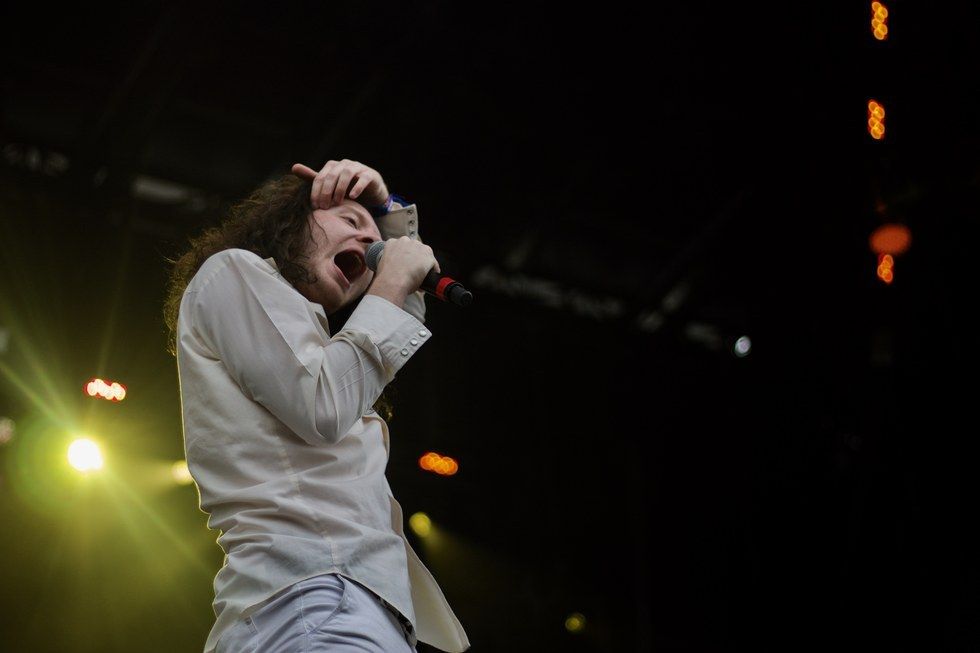 (Andrew Karpan)
Alternately, it sees into your soul.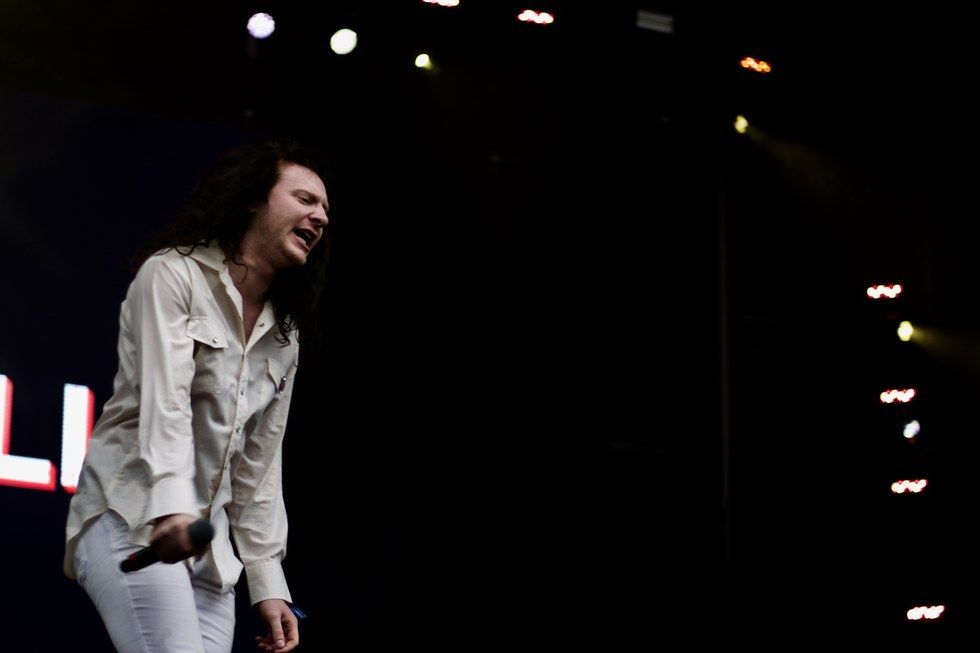 (Andrew Karpan)
This summer, The Orwells have been touring with an angsty bunch: opening for both Weezer and Green Day on the other side of the world. Looks like Cuomo has more angst in his left brow than "Longview" and "Say It Ain't So" combined.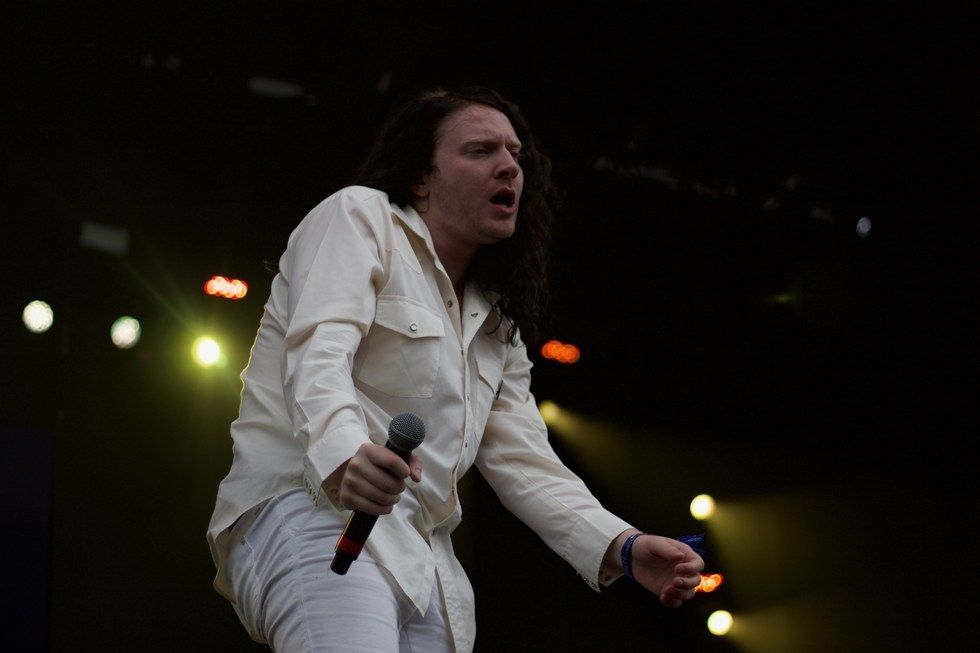 (Andrew Karpan)
Alternately, Cuomo is a showman in the old tradition. Riding the rock n' roll train years after it left the station.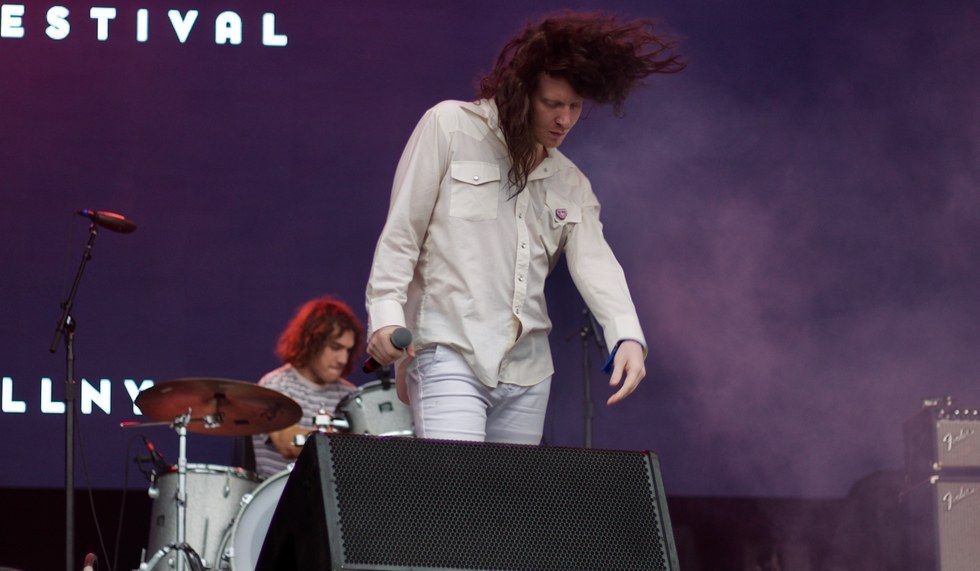 (Andrew Karpan)
That Led Zeppelin thing. But it's now. The solos are high school punches and they hurt. The beer is also more expensive.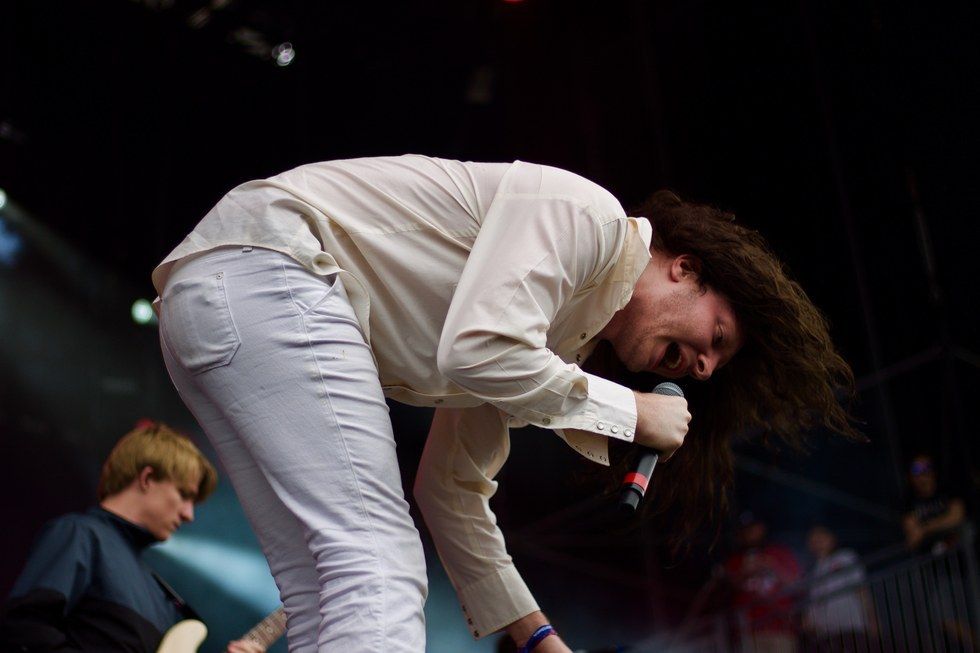 (Andrew Karpan)
"So we bitched about his fans and should we crush his sweet hands?" No, we should not.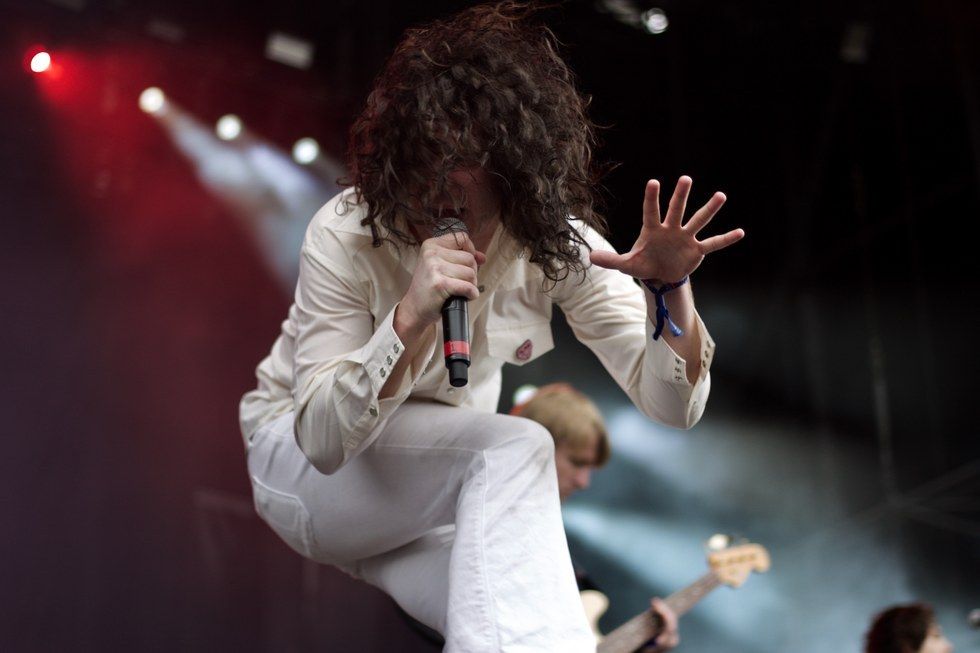 (Andrew Karpan)
You've just got out the shower and this greets you. Rock and roll high school can wait.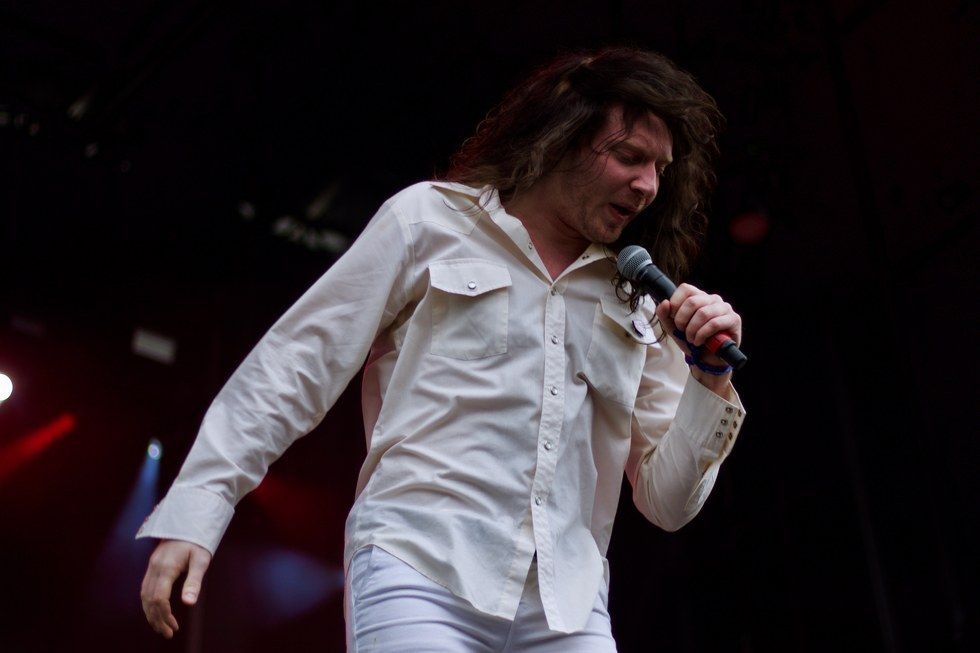 (Andrew Karpan)
Nevermind. Fuck this!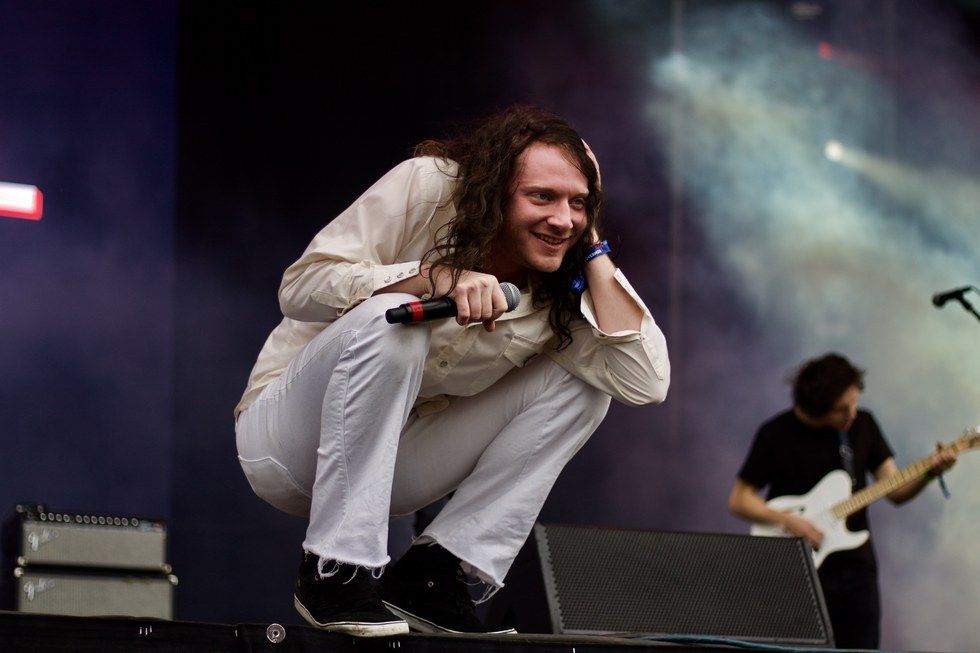 (Andrew Karpan)
Hi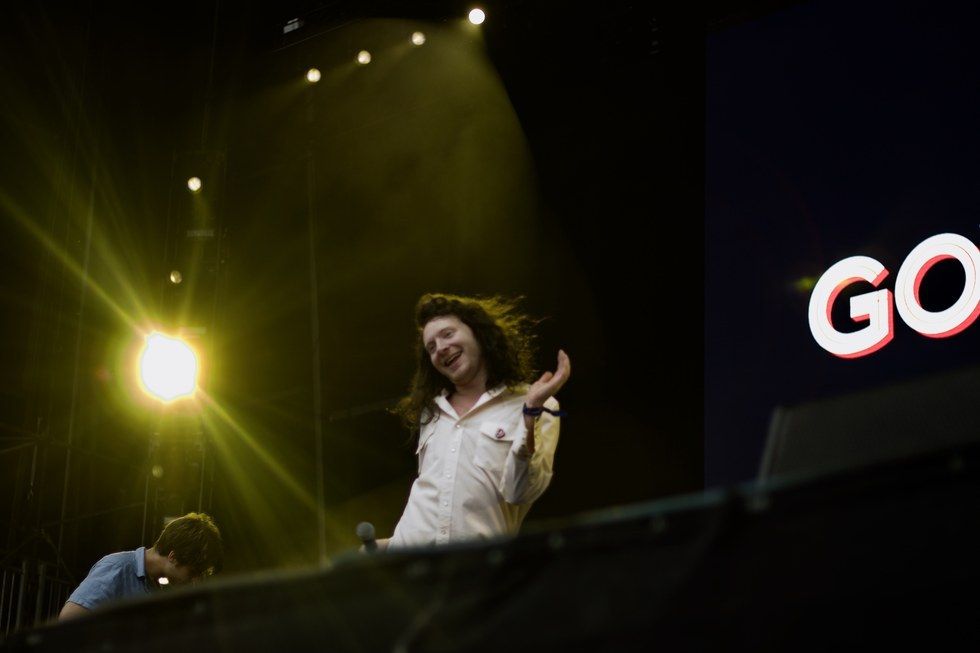 (Andrew Karpan)
Ha! Ha! Ha! Ha!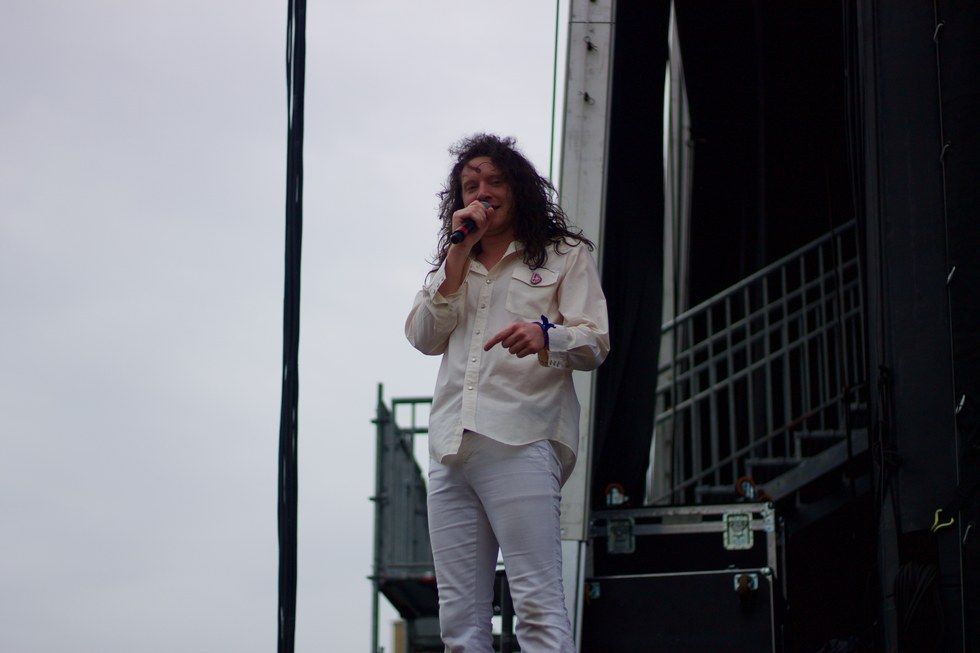 (Andrew Karpan)
This guy, this one right here. Not rock and roll. Hell, I'd laugh.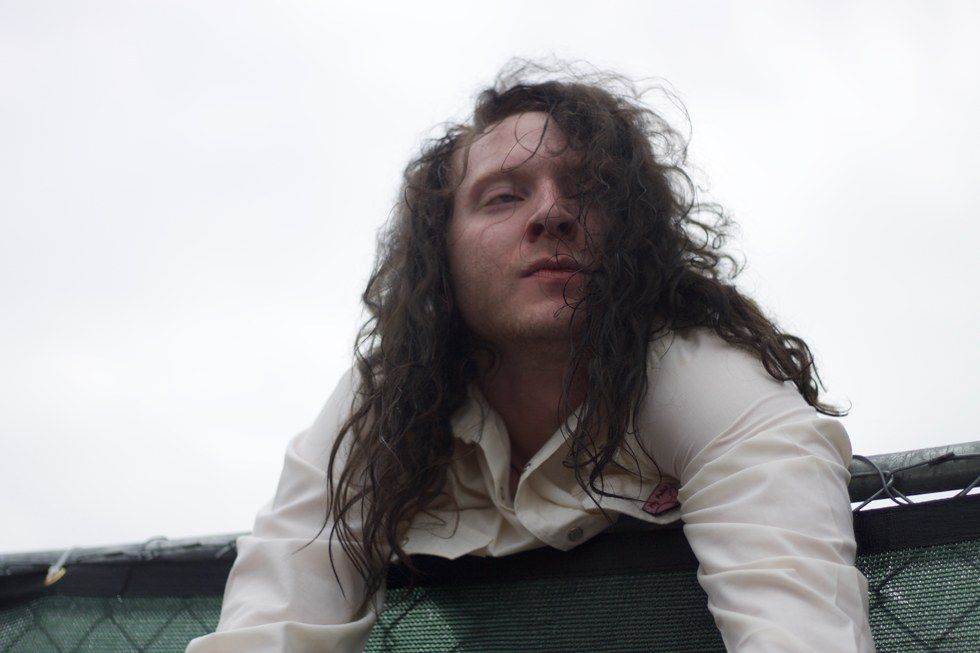 (Andrew Karpan)
I'd buy those pants you're wearing, sir.
---
Needless to say without two or three or four of these guys, it all would not be possible. Think about your local guitarist next time you mosh, baby. Kudos to Dominic Corso, man.
(Andrew Karpan)

The Orwells are touring the world right now. Currently they're in Europe. Catch 'em if you can.
---
Andrew Karpan lost all his hair in a mosh pit in '96. You can thank him next time you're knee deep in the mud and are still humming 'Seven Nation Army' to keep sane. Or you can follow him on Twitter.
---
More shows you missed:

LIVE | LCD Soundsystem plays the hits
LIVE | Deerhoof remain joyously in a language all their own

LIVE | How RAE SREMMURD unlocked the swag
---