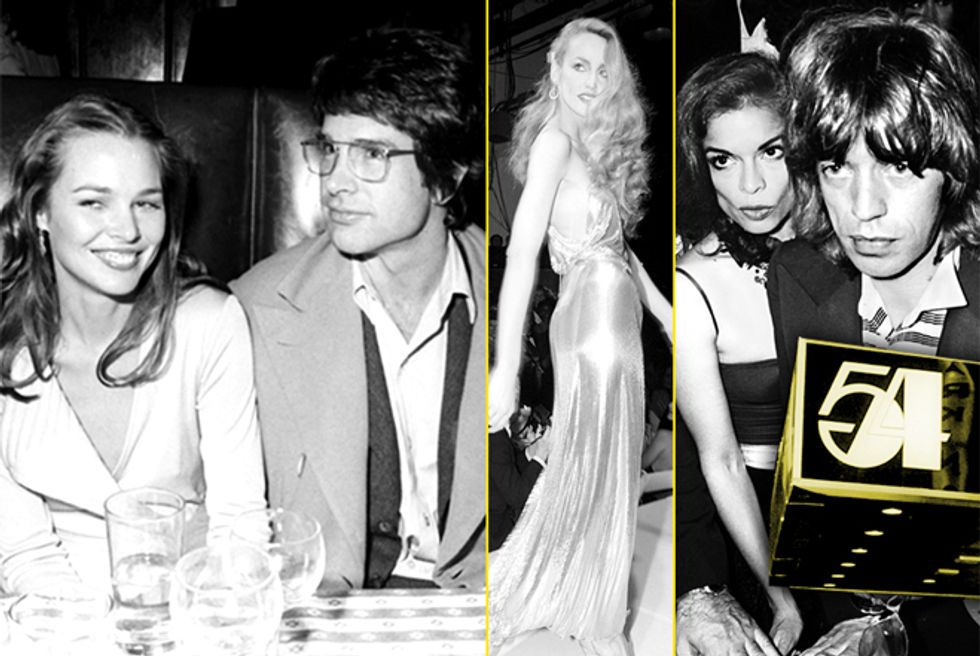 Wanna find out who put the real hustle in American Hustle?
RockPaperPhoto has an amazing collection of fine artwork prints by famed photographer, Allan Tannenbaum, which perfectly encapsulate the glitz and glamor of 1970s New York—Popdust has selected our favorite shots.
While working as staff photographer for The SoHo News in the 70s, the New York nightlife scene was one of the staples of Tannenbaum's photo beat—and throughout his tenure he captured all the greats of the era.
Jerry Hall, Bianca and Mick Jagger, John Travolta, Warren Beatty, Andy Warhol– and Studio 54 itself – were just some of the leading players whom Tannenbaum immortalized in film.
The 68-year-old's body of work from his SoHo News days so perfectly captures the spirit and feeling of the times, Michael Wilkinson, the costume designer for American Hustle, credits Allan as being one of the driving influences behind the Oscar-nominated movie's wardrobe.
Meanwhile, Tannenbaum's photographic legacy far exceeds just the glitz and glamor of the heady Studio 54 days. After SoHo News closed its doors Allan joined Sygma Photo News Agency where he went on to cover major news stories such as the troubles in Northern Ireland, Operation Desert Storm in Kuwait and Iraq, the Rwandan refugee crisis and the Palestinian Intifada.
Tannenbaum has also photographed covers for Time and Newsweek and has had his photographs appear regularly in Time, Life, Rolling Stone, Paris Match and Stern.
Bianca Jagger and Mick Jagger by Allan Tannenbaum
Studio 54 by Allan Tannenbaum
Michelle Phillips & Warren Beatty by Allan Tannenbaum
Jerry Hall by Allan Tannenbaum
To see more amazing photos by Allan Tannenbaum and to buy fine art prints of his work head to RockPaperPhoto.