Earlier this year, on Conan, a band called The Regrettes made their television debut. They looked (and were) barely out of high school but were adored with the tasteful slivers of lipstick and attire of the fashionably cool, the look evading everybody who goes, or used to, go to mall on the weekend. They're young women, young punks, a thing that's always cool and always in, from Kathleen Hanna to Karen O. The current wave is coming from the West Coast, LA in particular. Bands with clearly misspelled names like Cherry Glazerr that put punk bite and savvy schooling where Best Coast and Haim put the extended discography of Fleetwood Mac. Note the twin cherries on the kit that The Regrettes' drummer Maxx Morando, note also the two xs, doing their diligent work, hits with trembling savvy. It was their single, "A Living Human Girl" that got them signed to a major label, something many of their peers have politely waited a few albums before doing but why wait around to court Echo Park hipsters? What you have to notice, too, beyond the smart apparel and even the smart lyrics, their combination of Sleater-Kinney- intelligence with schoolyard relatability ("Sometimes I'm pretty and sometimes I'm not/so let's take a listen, hit me with your best shot" sings Lydia Night, another name that feels like it was invented by Michael Shannon's Kim Fowley in The Runaways) is really Phil Spector crooning from the locker and why hold back.
Comparisons like this are not uncommon for any band rising out of the glittering expectations of La La Land which is why I relieved to hear Sage Chavis, the band's bassist, tell me that she's really just a punk, loves Nine Inch Nails and has angst that is real and she can't wait to express. We talked by the phone the other day.
---
Andrew Karpan: Tell me about touring as a young rockers. Warner's got you guys going all over.
Sage Nicole: It's really fun. I feel like every time we go for a tour, each one gets easier. We drive to a place, we get unloaded, we do a show, we go back to the hotel, we go to sleep. We do the same thing the next day and the next day and it gets easier every tour.
Anything surprise you?
Before you start doing it, touring isn't as glamorous as people think it is. Even being on a major label, you still get challenges and you go through hurdles and you have things that happen throughout your day that you wouldn't have expected. There are times you can't shower everyday and you kinda become a grubby person after a while. It's kind of more fun that way.
You guys have been getting a lot of '60s comps. Do any of them ring true?
I didn't actually listen to a lot of '60s music growing up. The first show I ever played with Lydia, at a music school, was a Motown inspired show and we learned a bunch of old, you know, Motown records in order to play them and we also did these little dance moves. We got into that style and it was really fun.
I think we all listen to different things and it all comes together to be this one, weirdly, eclectic sound that you can describe in so many different ways and I think, the 60s aspect comes a lot from Lydia because she grew up listening to the stuff and that kind of music. And it's so different from what I thought I would want to write.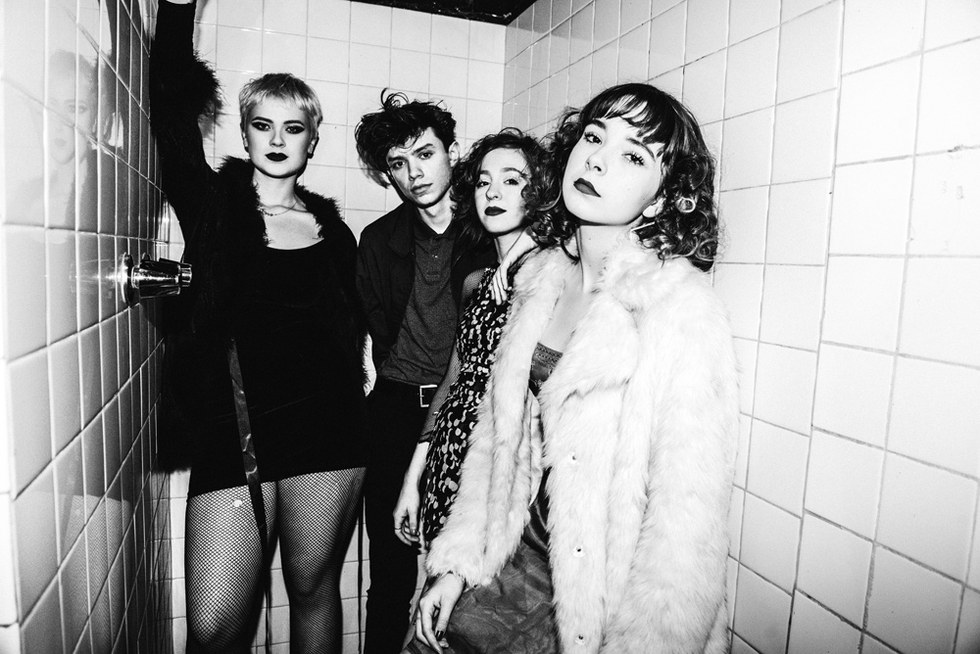 (Lindsey Byrnes/Warner)
What kind of music did you think you would write?
When I was younger, I was a lot more angsty, so I thought that I would be doing a lot more hard rock, Queens of the Stone Age-kinda music and I still really love playing stuff like Tool and Nine Inch Nails and grungier music because it's so fun to have that anger and angst because I think it's emotionally releasing and the specific music we're playing now is a mix of those attitudes and ends up being an emotional release for all of us and we feel good, emotionally good, after a show because we feel like it lets all of our emotions out.
Are kids these days still into angst?
Absolutely. Even more so now, though I think its just a different kind of angsty music. Punk is coming back like crazy and with a vengeance. I'm kinda just above the age group that Lydia and Max are in, so I really like getting to experience what they're listening to. It keeps me young and it keeps me informed and I like having a lot of information on all the different types of music out there.
Would you call your music punk?
I mean, a little bit. I think our attitude is punk, I don't know if our music necessarily is. But, you know, we try to do what feels natural to us and whatever…We just do what we want to do and however you perceive it is fine with us.
What's the strangest question you've ever been asked?
Someone once asked us if had ever been swarmed by fans before and we never felt like that was something that would happen to us.We don't see ourselves as really 'pop' musicians and I like having actually engaging conversations with our fans and that's what we tend to have those after our shows. We always invite them to come over to our merch table and we hang out with them…I don't think we'll ever want to be swarmed by fans, that feels a little aggressive.
As a band that's starting out, is there anyone that you look up to, in terms of a career you want to emulate?
We all really like Karen O, her career is really something to look up to because she is so genuine and is such a great frontwoman and even if she isn't doing anything with the Yeah, Yeah, Yeahs, she's still making great music and she's still doing stuff that's important to her.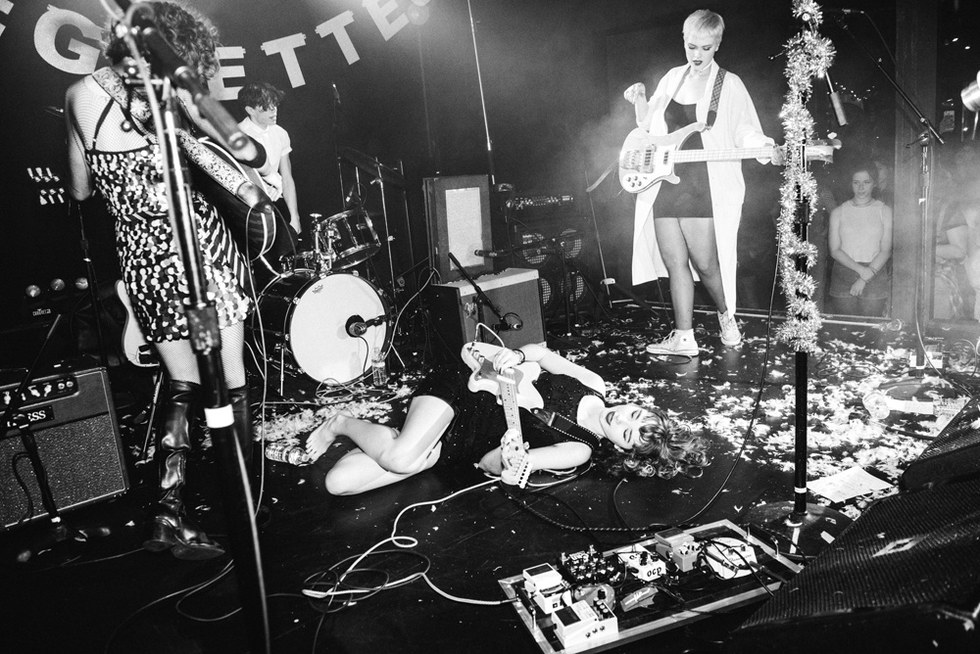 (Lindsey Byrnes/Warner)
Her work is also really great at defining an era, are there any bands you are looking up to right now?
I recently got into SWMRS and I just really look up to their sound because its so different, each song is so different.
What made you want to make music?
Jackson Brown's "Stay" gives me chills about being a musician.
---
Feel Your Feelings Fool! is our now on Warner.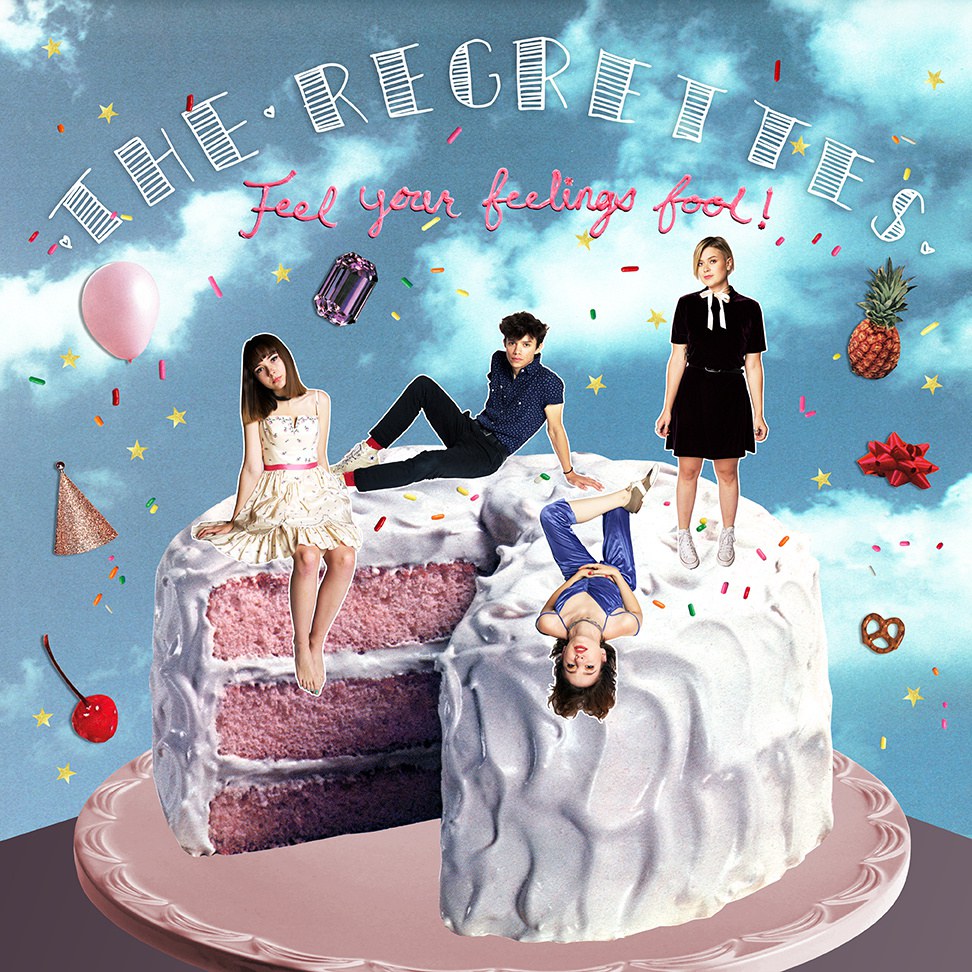 Check out The Regrettes on Facebook, Twitter or the 'gram.
---
Andrew Karpan will interview your band if they're cool enough. Few make the make. Following him on Twitter might help.
More rock/roll:

Skepta & Stormzy: scenes from the grime takeover of hip hop
LIVE | Manchester Orchestra say goodbye to the noise.
LIVE | These photos prove The Orwells are definitively rock gods