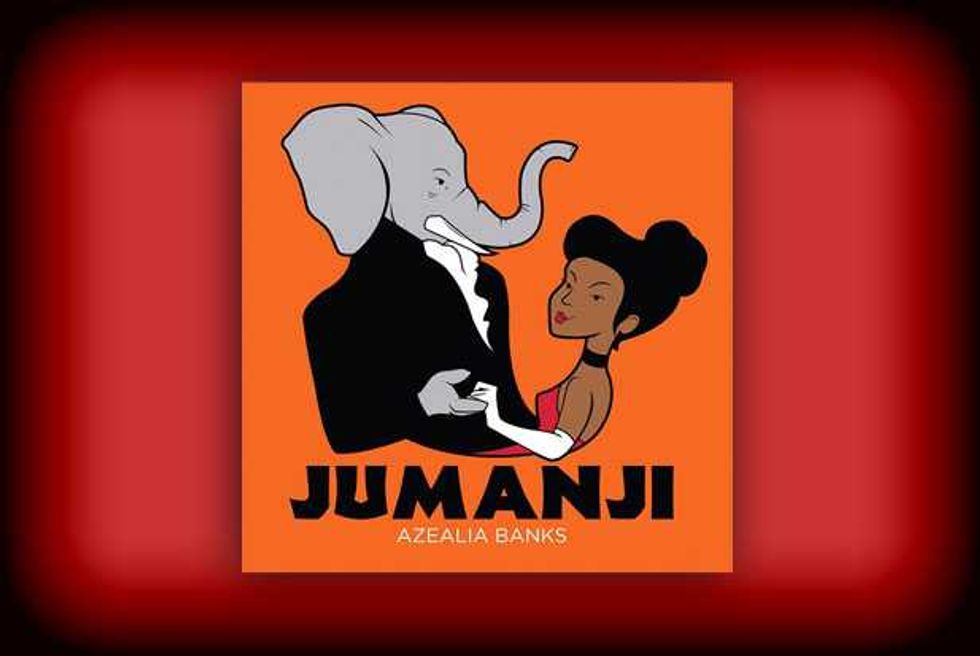 And the buzz keeps building. Azealia Banks wasn't lacking in hype after her dizzying debut single "212" made "I guess that cunt gettin' eaten" a T-shirt-worthy catchphrase—really, they're selling 'em out there—but new song "Jumanji" should take it to a whole new level. An impossibly fun three-minute number that switches tempos, moods and structures a couple times but never screws up the song's feel, "Jumanji" shows that whatever else Azealia may or may not be capable of over the course of her seriously promising career, she certainly does not fail to entertain.
The really impressive thing about the song is that, like many of the greatest rappers and/or pop stars, Azealia doesn't even sound like she's trying that hard. A heavy portion of the lyrics are sing-songy nonsense, like a 21st-century "Clapping Song" ("This is that jamma jamma / Go anthem, banana, get it" is the opening couplet, and at one point she just goes "Fanananana"), which probably shouldn't even be a good thing. But it works because it matches the playfulness of the constantly shifting beat, with its blaring horns, tight steel drums, pounding timpanis split-second vocal drops and—of course—relentless clapping.
What's more, there are just enough chant-along-worthy bits snuck in by Azealia amidst the riduclouness—"Reefer in cabanas / All my vehicles handsome," "All of my bitches boogie / Designer vagina Gucci," and the oft-repeated refrain "Real bitch all day / Uptown, Broadway"—that it's never in doubt that Banks is in full control of what she's doing. She might even get another t-shirt or two out of the whole affair. WHAT UP KIRSTEN DUNST.
POPDUST SAYS: