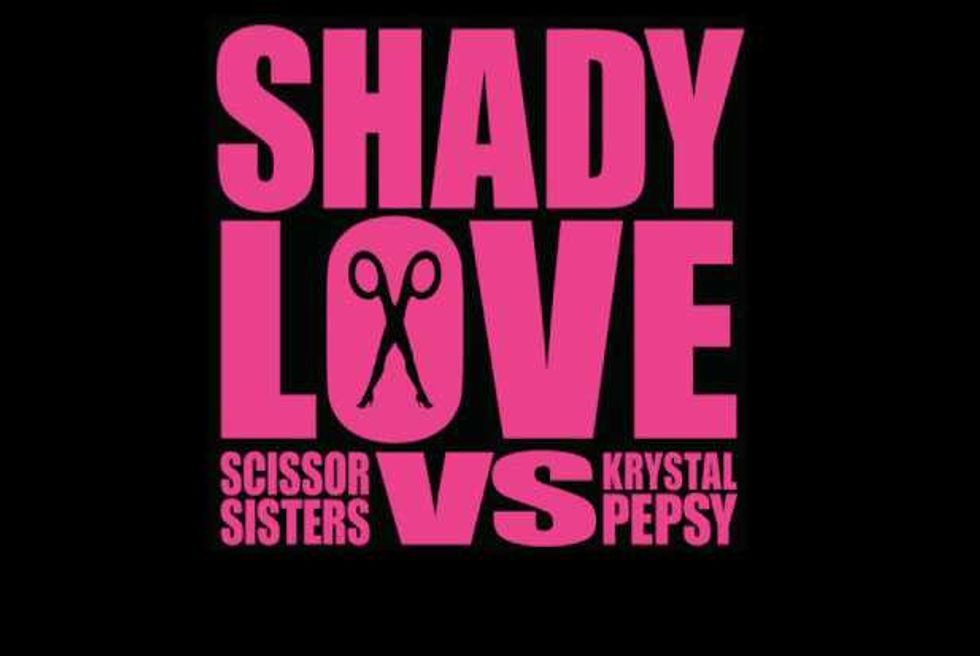 There's a saying that whatever you did on January 1 will define the year to come. It's a terrible saying, because it means much of the country will spend their entire years being lazy, sick and/or "sick." So let's pretend we've got the clout to replace it; we hereby declare that the first track you heard that was released in 2012 will define the year in music. (Uh, sorry for the late notice.) Judging from "Shady Love," then, 2012 will be kind of sleazy, kind of a mishmash--and kind of great.
Background first. Scissor Sisters are the stalwart group behind "Take Your Mama," "I Don't Feel Like Dancin'" and a streak of successively more glitter-sick dance tracks. Azealia Banks, meanwhile, is among the most-hyped artists of 2012 thanks to mesmerizing lead track "212, and her hype comes not just from blogs but the likes of Kanye West, eventually. Banks, credited as "Krystal Pepsy," co-wrote "Shady Love," and you can tell. Listen below:
Shady Love (Clean) by Scissor Sisters Official
"Whatever you were expecting from Scissor Sisters in 2012, this isn't it," wrote NME upon hearing the track. What this is, on the other hand, is the precise midpoint between "212" and one of the group's squelchier dance cuts. The former contributes the slapping percussion and the rap--more Shears than Banks, which means he's not even trying to take it seriously. (Excerpt: "She'll take me out to the movies, let me feel her up on her boobie....") The latter contributes the dance, lashed to the verses by an infinite-staircase synth that's the sort of thing Calvin Harris would--and did--use.
Does all this cohere? Not completely, but no less than any given single of this or last year. (2012: the Year of Slapdash? It's a joke. Nobody should ever declare this on January 2. But maybe?) Does all of this work? Completely. Is this so much more eventful than we ever expected from the Scissor Sisters in the 2010s? And is it the best pop track of the year thus far? Let's turn it over to the bolts.
POPDUST SAYS: