MUSIC
The Canadian electropop duo's third single is a stirring portrait of a relationship in conflict.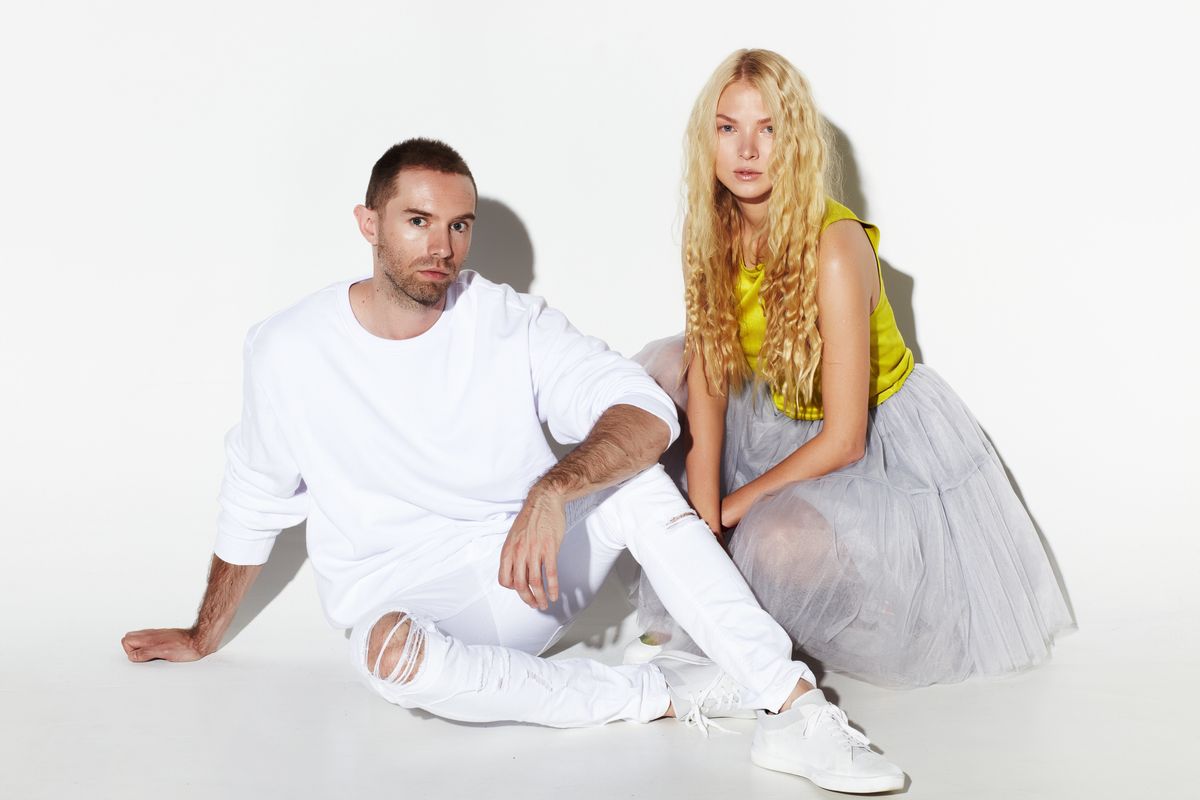 Renat Touichev
"It's hard to be strong on your own," the Sunset Kids sing on "Volcano," their newest track.
The Sunset Kids—a Canadian duo comprised of songwriters Josh Palmer and Ellaya Zampieri—stirred up attention for their dreamy brand of electropop with their two previous singles, the trippy "Fantasy" and the romantic "Ocean Clear." Now, on "Volcano," the Sunset Kids tune their tender electronica to a slower and even more emotional frequency.
An urgent acoustic guitar riff opens onto a lush wave of synths, as Palmer and Zampieri's voices intertwine, coming apart on the hook and re-engaging the harmony on the verses. The lyrics spell out a couple's arguments in fits and starts, tracing how vulnerability and fear in a relationship can turn into conflict. The Sunset Kids feel like they're doing their best to understand this moment, and the track matches their effort: a soft and forgiving soundscape, landing in a style somewhere between Chvrches and Of Monsters and Men.
The duo says the song is meant to be an exploration of complicated relationships: "Sometimes it erupts when we are on the edge and can take no more." "Volcano" is powerful as a snapshot of a particular moment of crisis in a relationship, as well as a brazen reminder of the duo's incipient talent.
The Sunset Kids - Volcano (Lyric Video) www.youtube.com