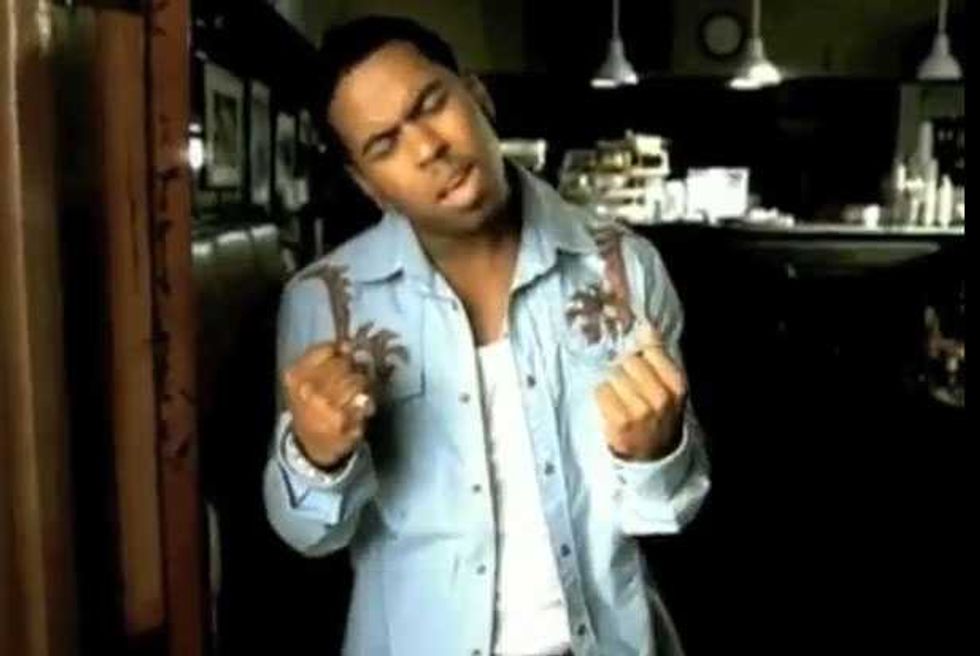 Here's Nerve, asking a pressing musical question about today's loveless musical scene:
What happened? Where did all the open satin shirts, clenched fists, and quaking legs go? Where are our Brian McKnights, our Ginuwines, our crooners who are going crazy, crazy, crazy just thinking about us babies?
They went the way of dance/rap/R&B fusing into that one thing that's been on the charts for years, and the R&B charts not overlapping much with that. But in the interest of nostalgia, outstretched arms and maleisma, they've put together a supercut of basically everything they just mentioned. Feel the pleading! Swoon at your screen!