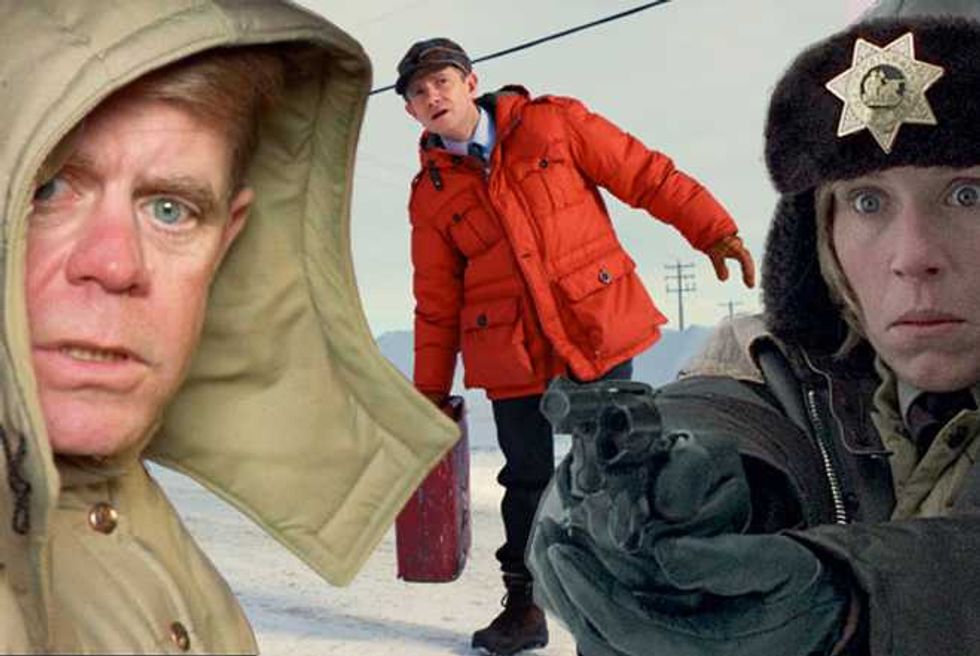 The movie Fargo opens with this gritty opening line:
"This is a true story. The events depicted in this film took place in Minnesota in 1987. At the request of the survivors, the names have been changed. Out of respect for the dead, the rest has been told exactly as it occurred".
Only now it turns out the entire thing was made up by Joel and Ethan Coen, and back in 1996 no one apart from a "handful of critics" checked to see if it really happened. So the myth that Fargo's gruesome plot was set on a real incident grew, and I bet you fell for it too, didn't you?
The Coen brothers kept up the charade during promotion of the film in 1996, with Joel saying "we wanted to try something based on a real story, and tell it in a way that was very pared down."
In the closing sentence of the published screenplay, Ethan writes: "[the film] aims to be both homey and exotic, and pretends to be true."
This means of course that the fantastic TV show with Billy Bob Thornton is also not based on anything real, but if it's good TV we'll allow it.
What do you guys think - does it matter that Fargo is not actually a true story?