TV News
Sure, because parody is reality and science fiction is the new logic in 2019.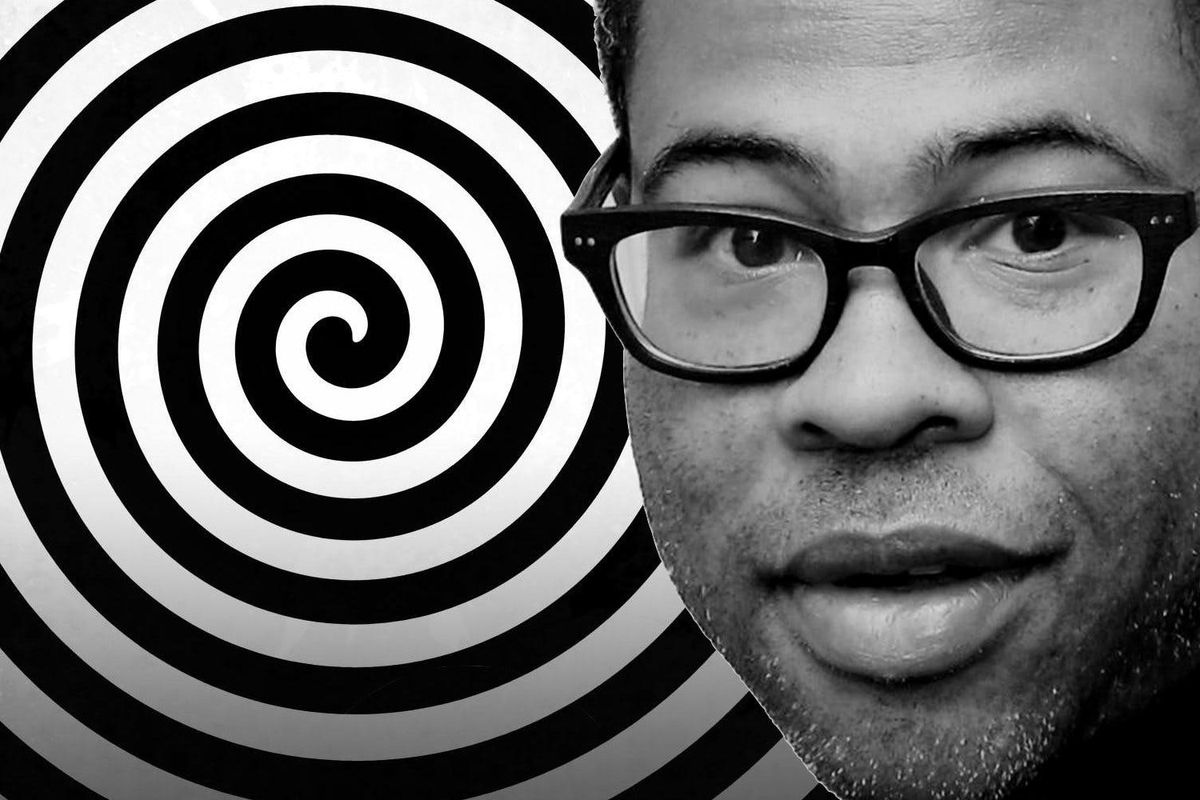 With a historic number of mass shootings (at least 23), back-to-back natural disasters, and the Eagles winning Super Bowl LII, 2018 proved that reality is a horror show.
But Jordan Peele knows we're bewildered at what's happening in the world these days and will now direct our attention to an alternate world. In December, the comedian announced he was to produce and host a reboot of the cult classic Twilight Zone, stating, "Too many times this year it's felt like we were living in a twilight zone, and I can't think of a better moment to reintroduce it to modern audiences."

On Thursday, CBS All Access finally confirmed the premiere date for the show's revival. On Twitter, the production shared a brief promotional video announcing its plans to debut to All Access subscribers with two episodes available on April 1. New episodes will be released every Thursday, beginning April 11.
Join us in another dimension on April 1 when #TheTwilightZone premieres on @CBSAllAccess. https://t.co/aw5HVSxAZF

— The Twilight Zone (@The Twilight Zone) 1548886296.0
The black and white clip is a plain pastiche of the 1959 classic, whose over-dramatization is a familiar subject of parody. The original series' narrator, Rod Sterling, began each episode for five seasons with a dire introduction: "There is a fifth dimension beyond that which is known to man. It is a dimension as vast as space and timeless as infinity. It is the middle ground between light and shadow, between science and superstition, and it lies between the pit of man's fears and the summit of his knowledge. This is the dimension of imagination. It is an area we call the Twilight Zone."
Now the Get Out producer will narrate the anthology series, having found inspiration for his own projects in the original. He told Rolling Stone this week, "It's terrifying, beautiful, really elegant storytelling, and it opens up a world. It opens up your imagination." A large number of well-regarded cast members are expected to participate in the show's skits, keeping to a Black Mirror-style of fantasy, horror, and science fiction. The cast includes John Cho, Taissa Farmiga, Greg Kinnear, Luke Kirby, Sanaa Lathan, Kumail Nanjiani, Adam Scott, Jacob Tremblay, and Steven Yeun.
Still, a premiere planned for April Fools' Day, combined with Peele's irreverent brand of humor, begs the question of whether or not there's a publicity prank underlying this The Twilight Zone reboot. With the show's promotional clip providing such scant imagery and a distinct lack of unique style, the remake could be more of a parody than we're led to believe. But after the year America's had, including watching Anthony Scaramucci glide from Trump's White House to Celebrity Big Brother, parody is reality and science fiction is the new logic in 2019.

---
Meg Hanson is a Brooklyn-based writer, teacher and jaywalker. Find Meg at her website and on Twitter @megsoyung.

---
POP⚡DUST | Read More...

10 Dos and Don'ts to Surviving Reboots in 2019
Ariana Grande's Japanese Tattoo Is Too Funny To Be Cultural Appropriation
Something's Rotten in the House of Drew: Justin Bieber Starts a Cult