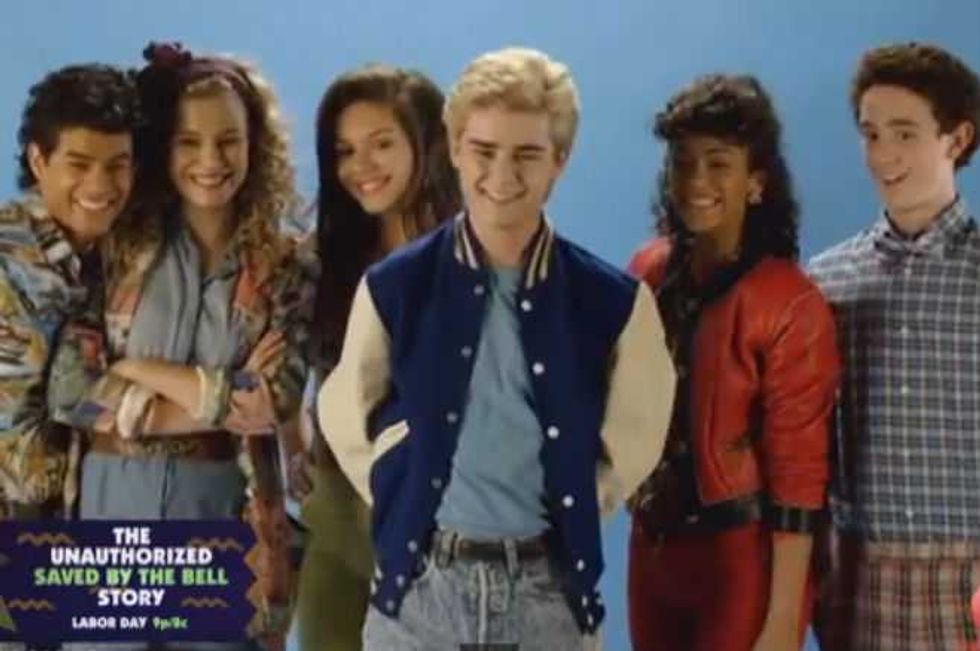 Brace yourselves, guys - Lifetime has released a trailer for their upcoming Saved by the Bell TV movie and it looks SO GOOD!
Popdust already revealed the cast, now watch the fistfights! Makeouts! Threats! Bikes! And all to an appropriately 80/90's soundtrack.
The Unauthorized Saved by the Bell Story airs Sept. 1 at 9 p.m. on Lifetime - start organizing your viewing parties NOW!