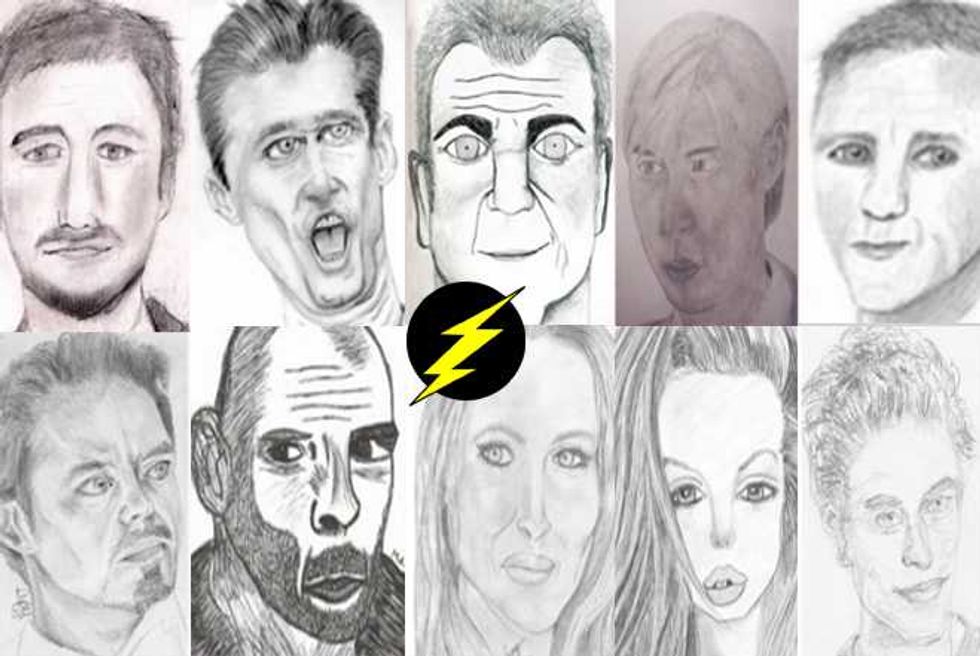 Celebrities have fans and many of those fans are super creepy specimens of the human race who spend their lives obsessing over that famous person who they will never, ever, ever meet.
They may, however, get a restraining order taken out against them by that celebrity, but that's another subject altogether.
Anyway, these fanatical fans like to sit around and draw pictures of their celebrity crush, and while some of these works of art may end up on the social media accounts of Justin Bieber, Kim Kardashian or Jennifer Lopez, many are just way too creepy to even look at.
Courtesy Lava 360, Popdust is bringing you the very best of the latter.