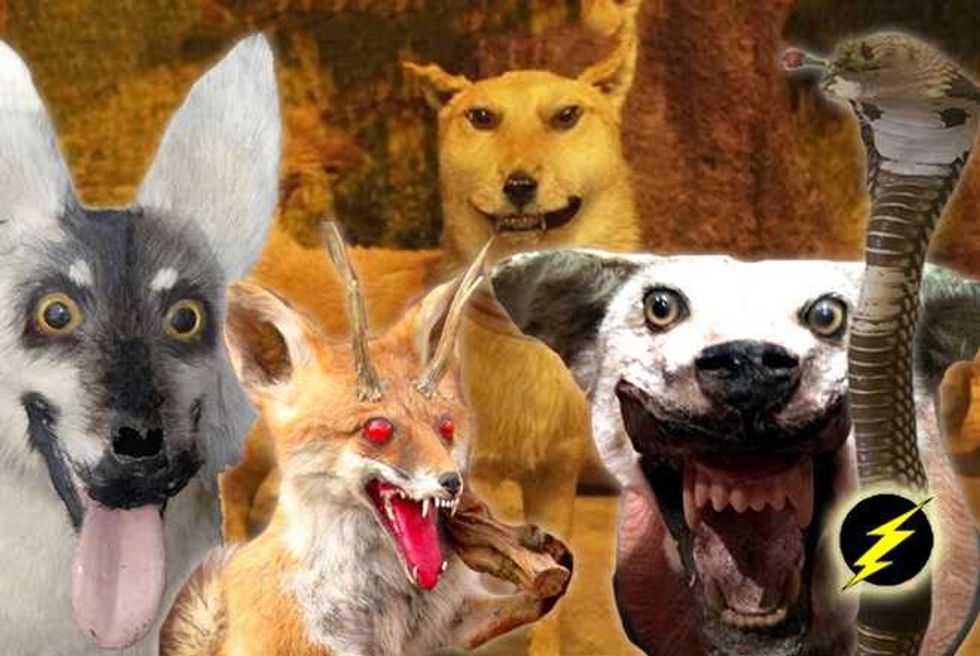 Some people just can't let go of their beloved pets—even after they've passed away they just can't quit loving them.
Loving them so much in fact, that they have them skinned, stuffed and mounted, so they can stay by their side until the end of time….ah, now that's true love!
New Orleans Woman Parties At Her Own Funeral
When it comes to the fine art of taxidermy, pretty much anything that was once alive can be immortalized forever—not just pets, but also hunting trophies, road kill, weird little rats, mice, voles, birds, fish, amphibians, Grandma Doris—it's all fair game.
As is the case with the majority of the arts, the more you do it, the better you get, and practice really does make perfect—as evidenced only too well in the difference between stiff and unconvincing specimens that look like they've just stepped out of a low budget horror flick, and beautifully preserved ones that appear so life like you could swear they're breathing.
Wanna Bag Yourself A Dead Elephant? Inside African Hunting Safaris
There's an absolutely amazing website, called Crappy Taxidermy, which is dedicated to the stiff and unconvincing, and they have the hands down saddest and utterly tragic attempts at taxidermy you will ever see.
Popdust has picked a selection of our favorites, which you can enjoy in all their full glory in the gallery below.
Poacher Tries To Kill Elephant, Elephant Tramples Poacher To Death
Be warned though…. once you see these utterly tragic taxidermy attempts, you can never un-see these utterly tragic taxidermy attempts.
Word!