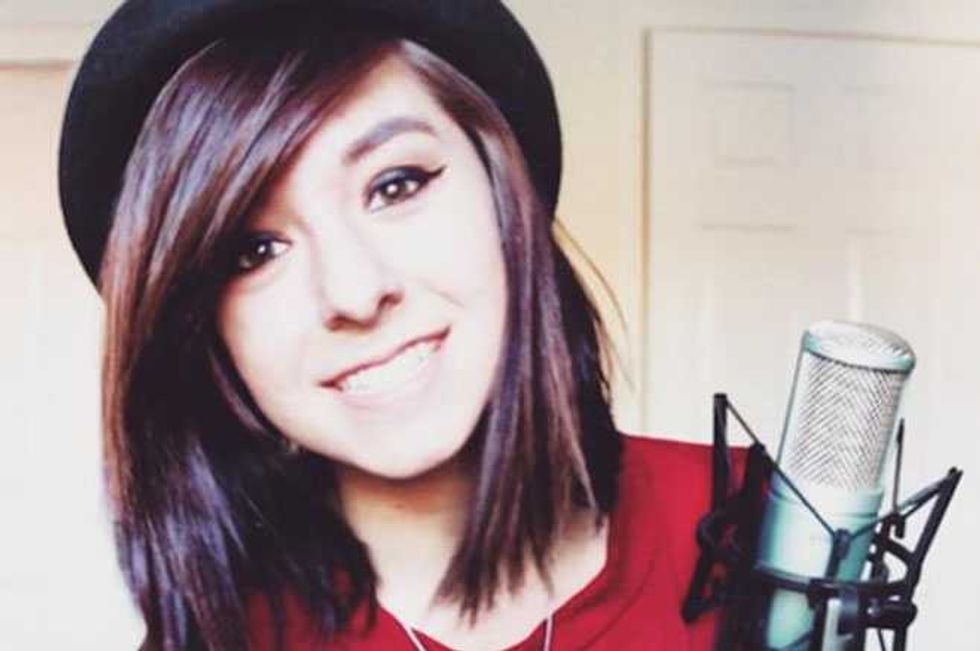 Christina Grimmie murdered by deranged fan;
On the night of Friday June 10, Former Voice competitor Christina Grimmie performed with her brother Marcus in Orlando.
After the show, the performing siblings were doing a meet and greet with about 120 fans when a man walked straight up to her, drew a gun, and opened fire as she signed autographs for fans at a merchandise table. Her brother immediately tackled the shooter, and during the scuffle, the gunman took aim and deliberatley shot and killed himself.
Now, Grimme, the 22-year-old rising star is dead.
Investigators say the murderer was a deranged fan who plotted the murder in advance. There was no other connection between them.
Police have identified him as 27-year-old Kevin James Loibl of St. Petersburg, FL.
---
Read about more crazy stalkers...
JPop Star Mayu Tomita Stabbed 20 Times By Stalker After Returning Gift
Kris Jenner Fires Security Team After Crazy Stalker Gets In The House
Gwen Stefani Gets Restraining Order Against Suicidal Stalker
---
Loibl drove to the concert, and cops say he'd made plans to return to St. Pete after the show, which suggests Loibl believed he would get away with the crime. He had 2 handguns, 2 loaded magazines and a large hunting knife in his possession.
Investigators are currently searching Loibl's home.
Orlando Police Chief John Mina says there were unarmed security guards at The Plaza concert venue and they checked bags and purses for contraband, but were no metal detectors or pat-downs of people as they entered building.
Grimme, a New Jersey native, finished third during season six of NBC's The Voice in 2014, competing on Adam Levine's team.
Grimmie's posted a video on Facebook a few hours before she was fatally shot asking people to attend her concert. The video was posted around 7 p.m. and according to authorities, the concert ended around 10 p.m.
Grimmie started posting videos showcasing her powerful voice on YouTube when she was in high school. They have since garnered millions of views.
Celebrities have taken to Twitter to express their grief and condolences.
The motive is still unknown, and police say the killer never tried to get in touch with Christina on social media.
Christina Grimmie murdered by deranged fan