What to gift your boyfriend for Valentine's Day? Yes, you love him, but he's still completely impossible to shop for.
You can always shower him with praise, but considering how many times you said you loved Starbucks' new holiday latte flavor, you might need to send a stronger signal. Look, when you find a person whose weird idiosyncrasies make you feel all warm and fuzzy inside, you don't just love them, you want to spend the zombie apocalypse with them. And what's a better way to say, "I'd dig you even if your flesh were decomposing" than opening a nice bottle of Rick Grimes' California Petit Sirah, and watching the mid-season premiere of The Walking Dead.

Lot18 has released a half-case of Walking Dead themed wines, each representing one of the show's characters. The six bottle bundle is priced at just $16.50 a piece, making the wine more affordable and more interesting than the gifted-to-death cufflinks or novelty socks. This year, the mid-season premiere of the best show on television is surreptitiously airing just a few days before the romantic holiday, as if the gift couldn't get any more perfect.
If you like drinking and watching The Walking Dead, then it's pretty self-explanatory as to why this is the best V-Day gift. If you need a little more convincing, here are the three kinds of significant others who need the one-of-a-kind set of Walking Dead themed wines this Valentine's.
1. Negan, The Bad Boy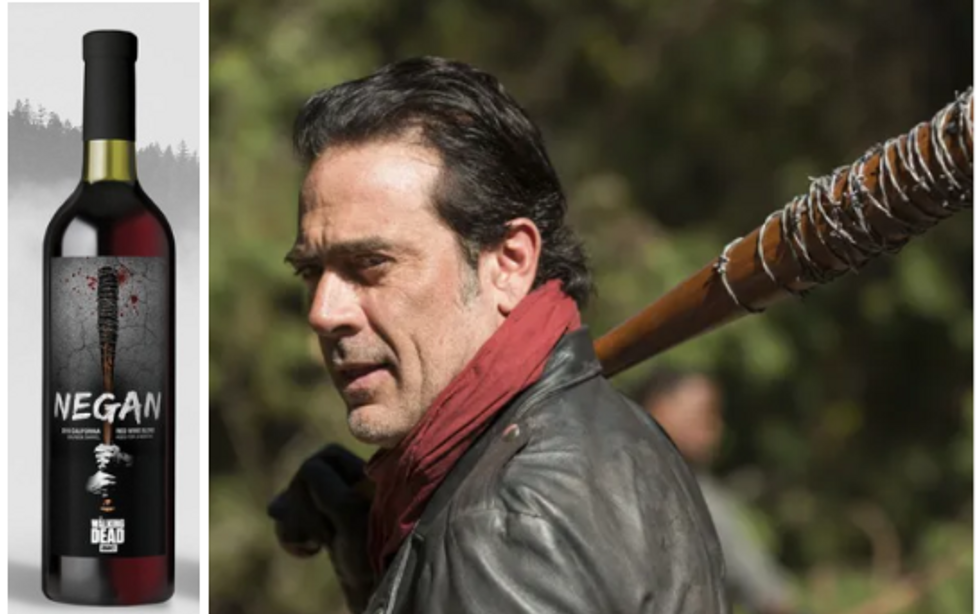 The Walking Dead dating profile: Lives in the Sanctuary, where he is the leader of The Saviors. Skilled with barbed-wire covered bat. Slays a leather jacket, and, of course, walkers.

2019 America dating profile: Lives in Brooklyn, where he leads an abstract art collective. Armed with a tattoo gun to remind his friends "life is pain." Wears a leather jacket and throws rocks at trains.
Negan's the bad guy with a contagious smile, which is a type, for better or worse. If your guy sometimes forgets to call but just looks so right on a motorcycle, he probably doesn't want to brave the heart-shaped balloons and prix fix crowd, so snuggle up in front of the TV with one blanket and two glasses of the Negan California Bourbon Barrel Red Blend.
2. Daryl Dixon, The White Knight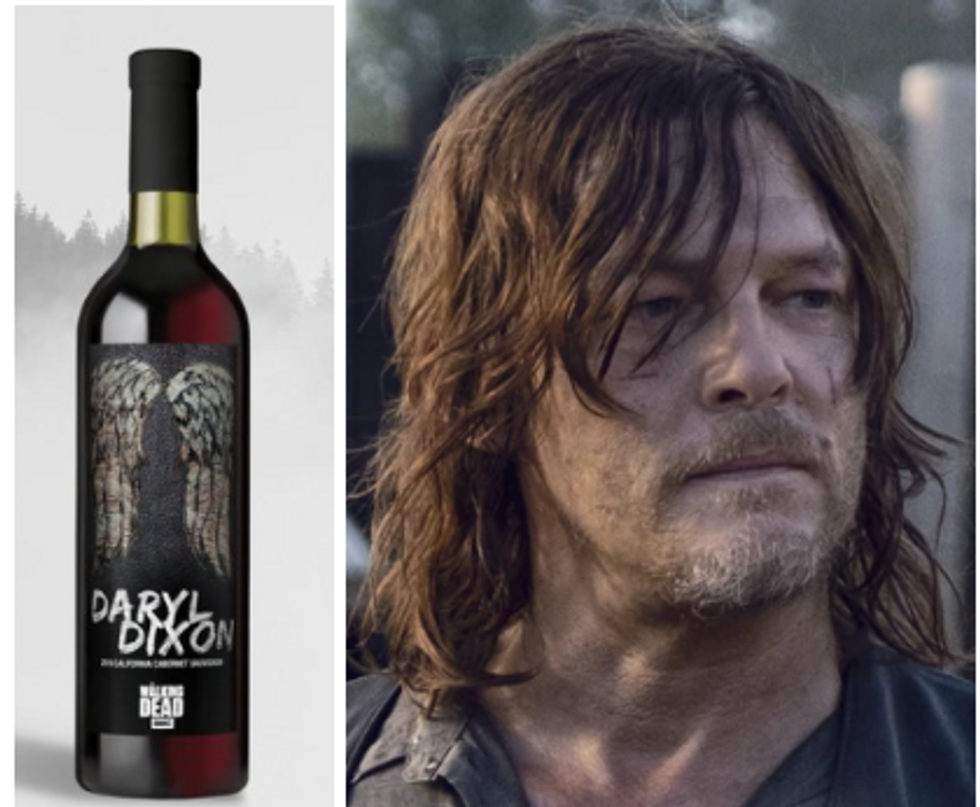 The Walking Dead dating profile: Expert hunter, explorer, and navigator. Saved and raised a dog named "Dog." Man of few words (thus the whole Dog thing). Long, shaggy hair that reminds you of the sexy elves in the Lord of The Rings.
2019 America dating profile: Total wanderlust. Using a picture of a dog to confuse your emotions. Might try to explain feminism to you as foreplay.
Daryl's the good guy, who always remembers your birthday, and probably has something planned for your half-anniversary (which is...when again?). He's stable, which is why it's even more important that you gift him something fun he'll actually enjoy instead of the same old heart-covered boxer briefs. Give him the night off, cook him a nice dinner, and hope your favorite character makes it to the next episode together with a bottle of Daryl Dixon California Cabernet Sauvignon.
3. Carol, The Guy Who's A Girl, Ok?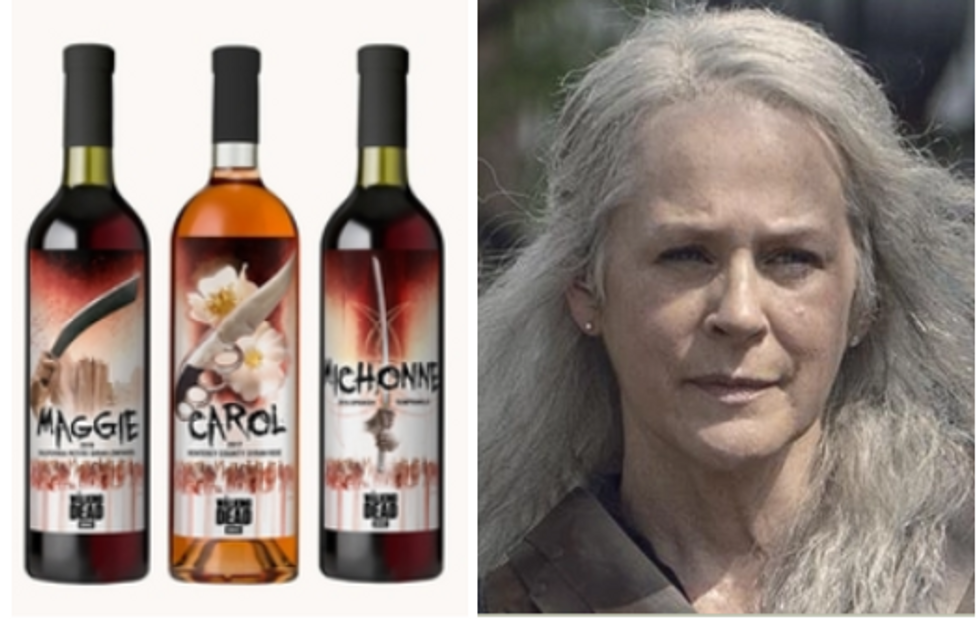 The Walking Dead dating profile: Lives in The Kingdom, where she's known as "Queen Carol." Is the longest living character (so far, knock on wood). Maternal instincts include knowing how to efficiently behead the undead.

2019 America dating profile: Lives in Orlando where she's a semi-professional Disney cosplayer. Favorite TV Show is Cougar Town. Will literally kill anyone who hurts the one she loves.
Listen, it's 2019 and ladies can be into Zombies too, alright? If your girlfriend would totally bludgeon a walker to death with a shovel for you, then open up a bottle of the Carol Monterey County Syrah Rosé.
If a drugstore box of chocolates aren't going to cut it this year, Lot18's set of Walking Dead themed wines are the best way to show your significant other your love will never die.
POP⚡DUST | Read More...
Billy Eichner to Write, Star in Rom-Com
Now in Theaters: 5 New Movies for the Weekend of February 8th