Fashion
The brand's Fall/Winter 2017 collection is intimate and irresistibly old-fashioned.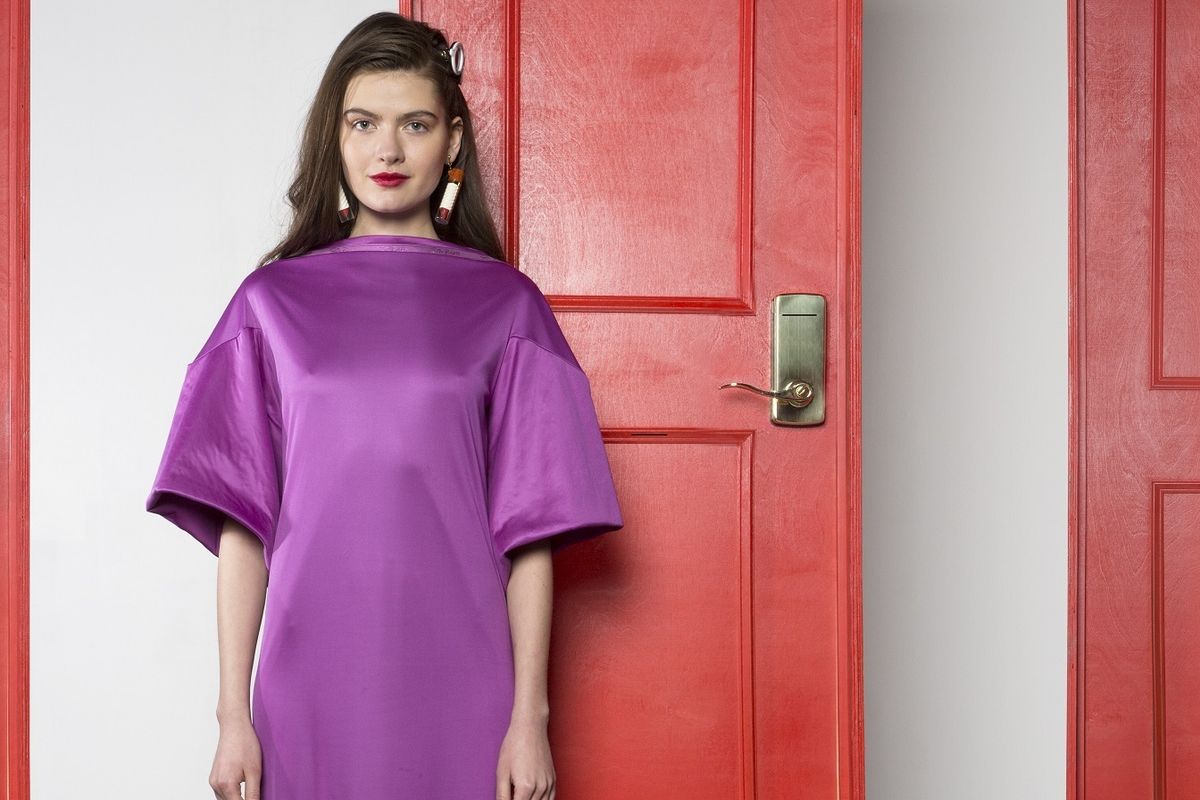 Courtesy of Williamson PR
The Theatre Products Fall/Winter 2017 collection, presented February 10 at Industria, was a piece of theatre in and of itself. The studio was filled with red doors, which models rotated posing in front of. The room itself, and the lounge music being played, evoked a high-price but potentially scandalous vacation and a stay at a notorious hotel. The inspiration for the collection was, according to the brand, "one night, two day trips," as materialized with versatile, light, and travelable pieces.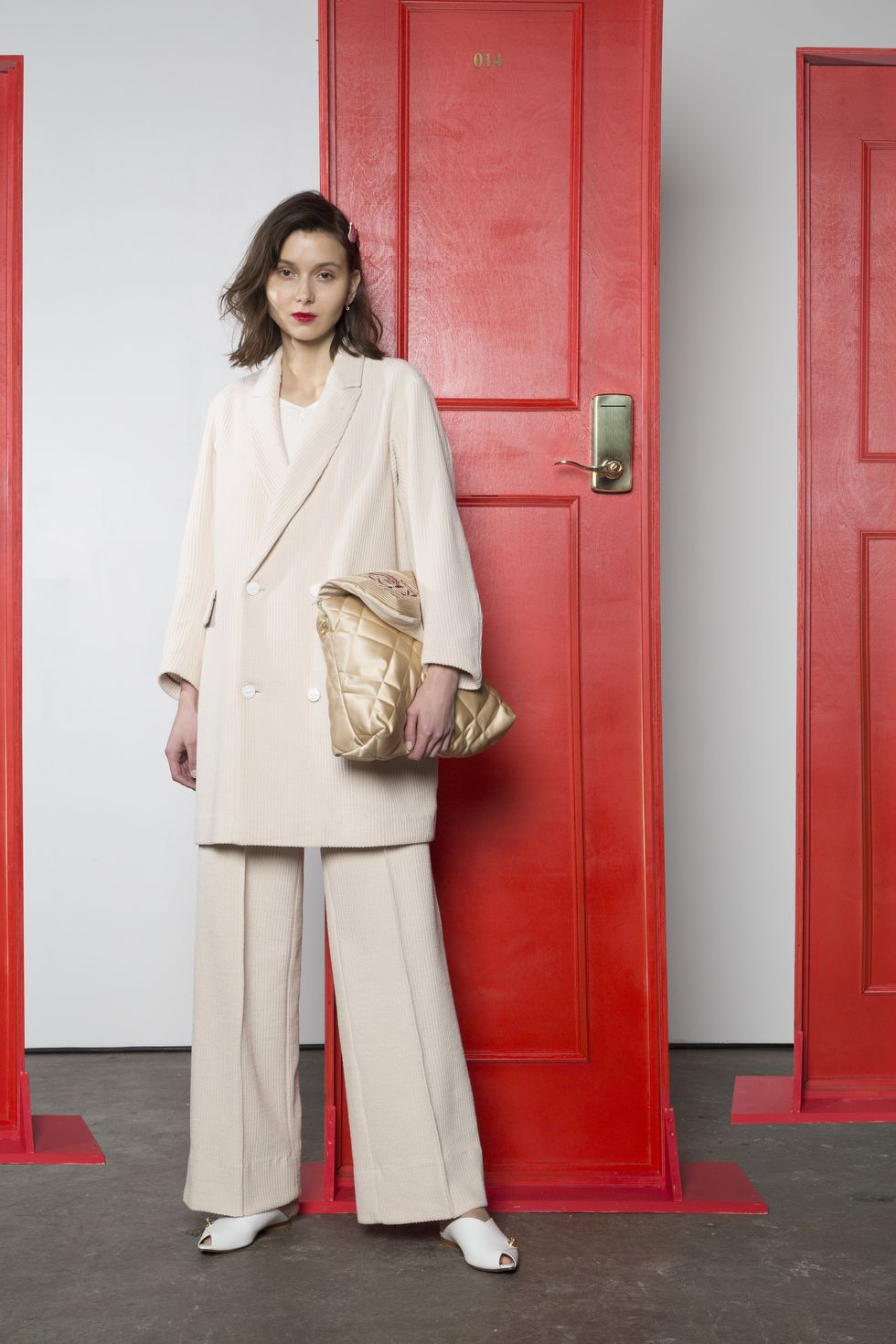 Courtesy of Williamson PR
Courtesy of Williamson PR
Which is not to say the outfits were function over fashion: they were downright gorgeous. Though the vintage, almost grandma-style sensibility was present in oversized jackets and wide-leg pants in pale colors, lingerie and lace sexed up the collection. Some of the most irresistible ensembles were flowy satin tops, dresses, and airy lace cardigans over midcentury-style wide lingerie bottoms and one-pieces. Pieces like the "packable" long knit dress in ivory upped the resort feel.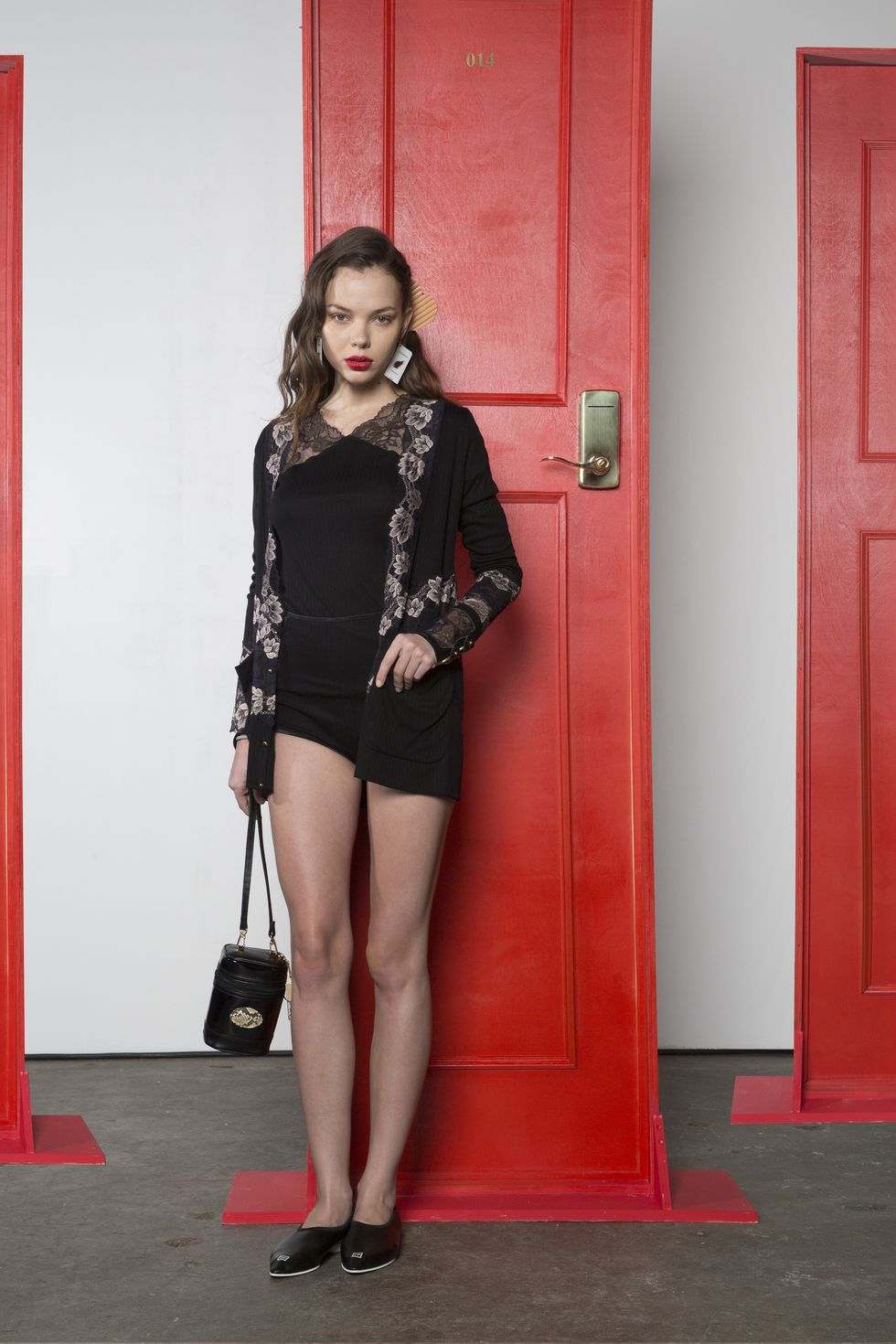 Courtesy of Williamson PR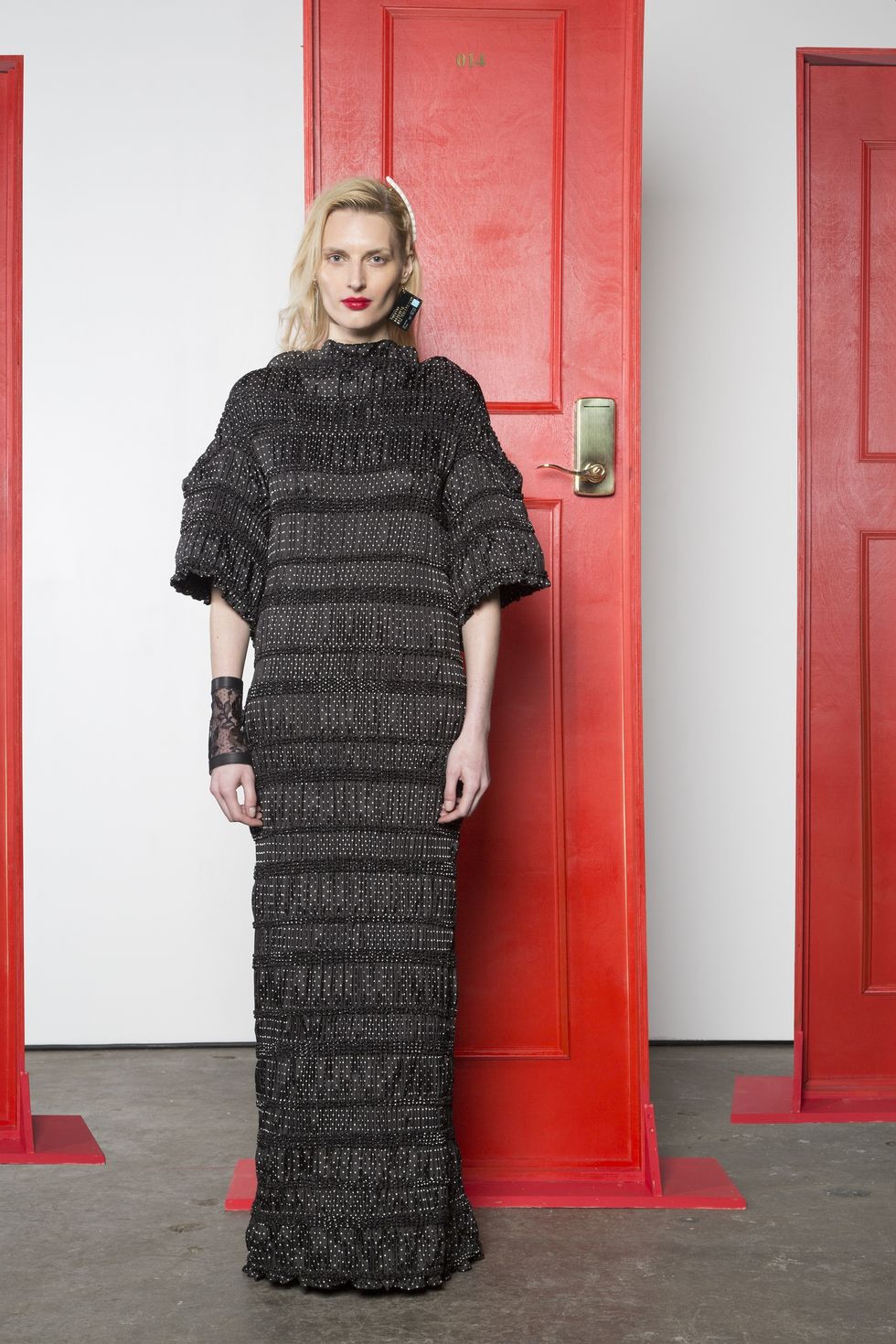 Courtesy of Williamson PR
The accessories, however, are what took the collection over the edge. Pretty hair combs, some shaped like sunglasses, wristbands made of lace, and earrings in the same of miniature credit cards drove home the classy-but-smutty aesthetic. When considering pieces like the full-length, satiny purple dress (which was, impeccably, made of recycled textile), the collection almost has an 80s feel to it, in only the most extravagant and polished way. The femininity, boldness, and tongue-in-cheek nod to tackiness of this collection make it one to lust after.
From Your Site Articles
Related Articles Around the Web