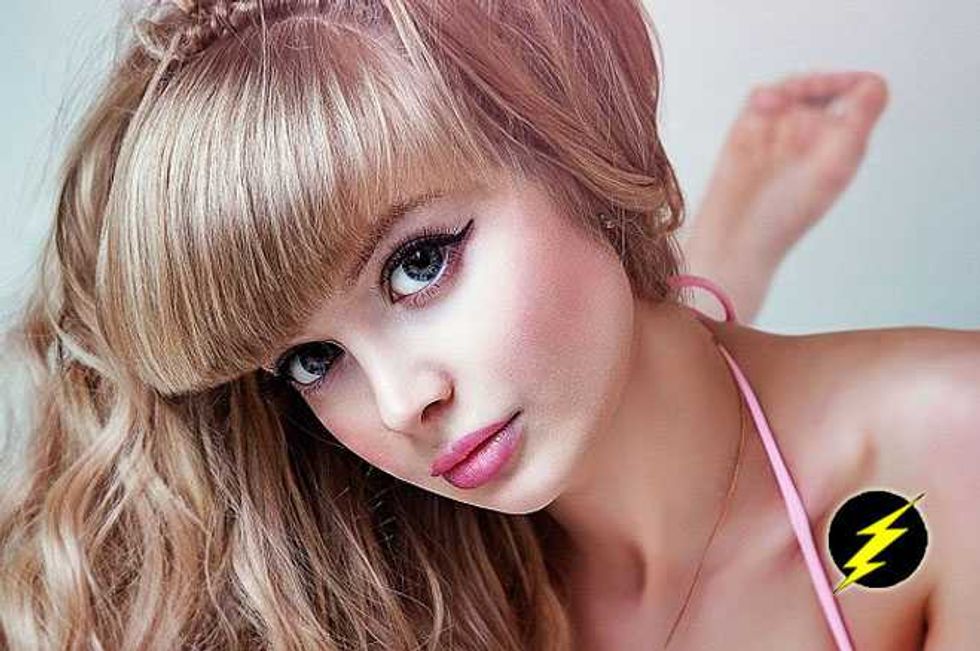 There's competition in the weird and crazy world of the human barbies.
Angelica Kenova, a 26 year old model from Russia has (unbelievably) been raised by her parents as a human doll since she was born.
Kenova still lives with her parents (there's an intervention waiting to happen) who have been dressing her up as Barbie since birth. Exercising control of epic proportions, they hired a personal trainer to help hone her minature proportions and raised her 'like a princess'.
Angelica says;
"They never let me go out, date boys or have the usual adult experiences. As a result, I am not fit for real life - I'm like a living doll."
Her mother, Natalia, accompanies her on dates but do allow her to pose half naked for photos showcasing her 20 inch waist and 32E boobs.
She insists;
"I have never had plastic surgery. Cosmetic work is only necessary when an individual has serious faults with their face or body.

My mother and father don't want me to move out of the family home.  I'm not even allowed to buy clothes without my mum there—she likes to choose attire that clings to my figure and emphasize my good features."
Angelica also, bizarrely, claims to be a ballet dancer and, wait for it.....a child psychologist!
Yeah, coz you'd let your kid get therapy from her!