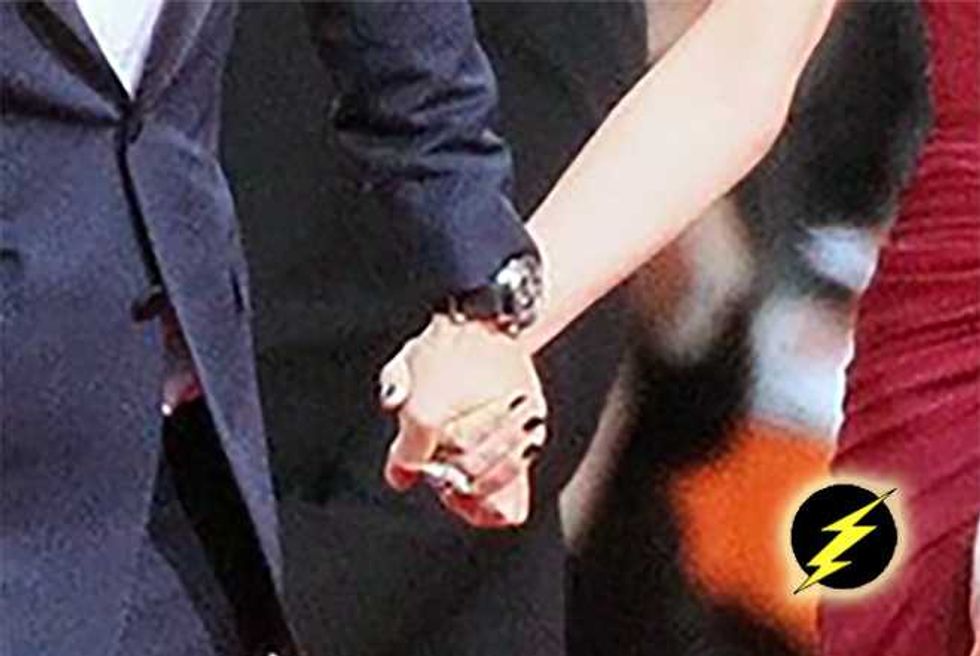 weird celebrity couples
Hollywood hookups and on set sexcapades are nothing new—and in today's up-to-the -minute pseudo news world of TMZ and Twitter, word of a hot new couple gets around faster than most celebs can pull up their pants.
Thankfully, for those of us searching for more, this hasn't always been the case.
WTFF?!! Rupert Murdoch And Jerry Hall Are Engaged To Be Married
Some star-studded pairings slipped under the radar just enough for us to never have remembered, or even heard about their romances.
Check out these 'Who Knew?' weird celeb couples who were hot and heavy in the past.
8 Simple Rules For Dating Reese Witherspoon's Daughter, Ava
While a few seem mismatched, others we kinda wish made it for the long haul (that's about 2-3 years if you are going by the Hollywood average)...
John Stamos and Paula Abdul: Hold up… take two steps back! Do you remember that these two dated briefly in the early '90s? If things carried on, Full House could have had an Aunt Paula. Of course, we'll never know what actually broke up the pair, but Stamos has said in interviews that all the unwanted and relentless media attention was too much to handle. Granted, they were a hot looking couple. Rumors have swirled that Abdul's hit, Cold Hearted Snake, was written about Stamos, so that's a bummer. We're thinking perhaps it was more of a case of Opposites Attract. They say they remained friends, so that's encouraging. Aren't they both still single? Maybe Paula could say she's Forever Your Girl to John after all.
Lance Armstrong and Ashley Olsen: You may recall that the cycling stud dated crooner Sheryl Crow and fashion designer Tory Burch, but you probably never would have expected he romanced one of the pint-sized Olsen twins! Yep, Armstrong and Olsen dated briefly in 2007 but the fling didn't last long, some say because of pressure from his "people" who said it was bad for his image due to their considerable age gap. Uh, what about the doping? As we know, this couple didn't last, but it seems Olsen is still into older gents as her current beau is nearly 20 years her senior. Hey, at least she isn't with John Stamos!
Jerry Ferrara and Jamie-Lynn Sigler: Back in 2008, Jamie-Lynn Sigler met Jerry Ferrara on the set of the HBO hit, Entourage. They got together as actors on the show, but who knew they also were an entourage of two in real life? Talk about bringing your work home with you! Just like her character dumped Turtle on the show, Sigler called it quits with Ferrara in real life too after about a year of dating. Thankfully, her Sopranos days were over, or else who knows what would have happened to poor Jerry!
Nick Lachey and Kim Kardashian: This one comes as a major shocker, perhaps because we've been conditioned to learn about Kim's suitors via sex tape. All (sorta) kidding aside, the romance between these two totally flew under the radar, probably because the fling was so short lived, kinda like Kim's 72 day marriage. Lachey has said in interviews that she wanted to date him after his divorce from Jessica Simpson to "get famous". Well, we are not sure it was Nick's doing, but she sure got what she wished for! Both are happily married to other people now and are growing their gorgeous families. Perhaps 98 degrees just wasn't hot enough for Kim!
Tom Cruise and Cher: If she could Turn Back Time, Cher would reminisce about her cougar days romancing the then much less well-known Tom Cruise. Believe it or not, this unlikely duo shacked up in the '80s. On Watch What Happens Live, Cher confessed that the Scientology star was one of her top 5 lovers and was a total sweetheart. Of course, we all know this unusual couple didn't make it, but then again, neither did any of his marriages. Perhaps if Cruise Believes in Life After Love as does Cher, they can reunite, but we think that would be a Mission Impossible.