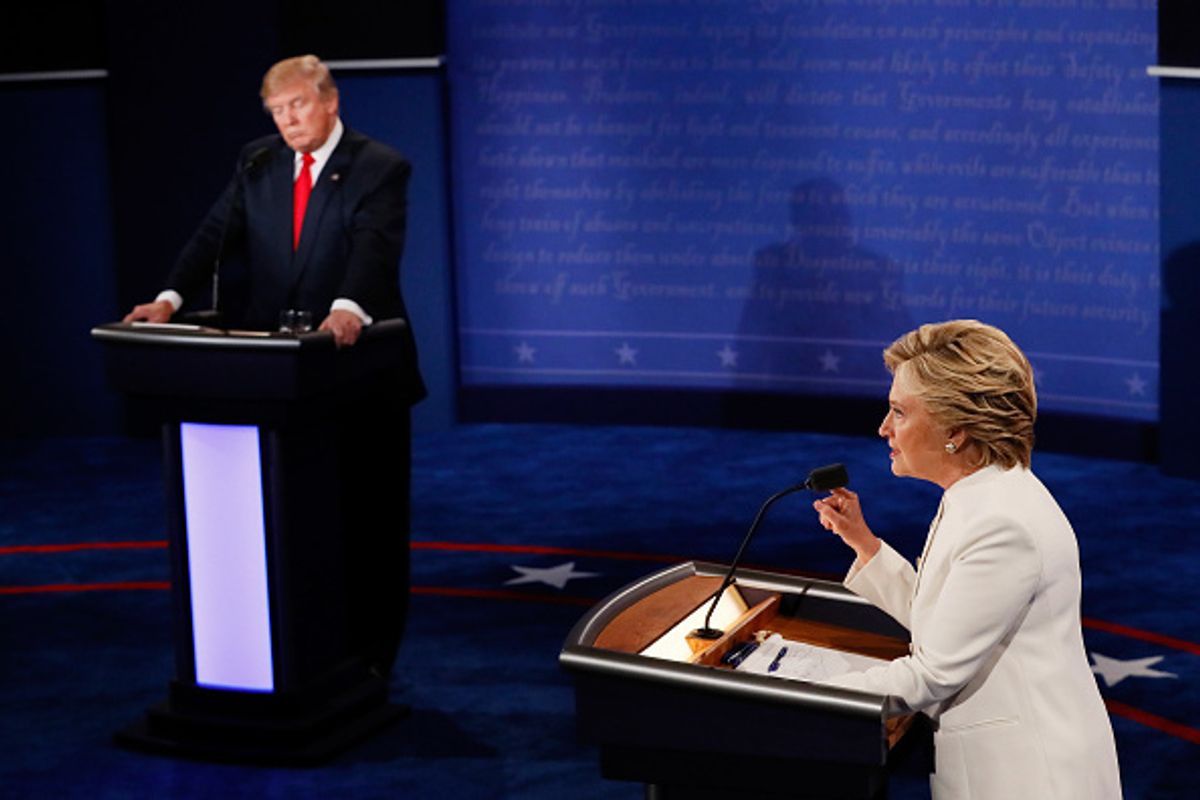 The third and final presidential debate between nominees Hillary Clinton and Donald Trump began at 9pm EST on October 19th, 2016, and shortly thereafter, Americans everywhere began drinking.

Earlier in the day, I attended the "Pussy Grabs Back" rally at Trump Tower on 5th Avenue in NYC with Popdust Special Correspondent Alex Chang. So did my current celebrity crush, Emily Althaus (super talented actress from OITNB and Togetherness).
Unfortunately, Ms. Althaus and I didn't cross paths at the rally, I merely saw her tweet about it after I got home (but before I was subjected to a thousand pre-debate commercials for the sequel to the Ouija movie from 2014 – how did that steaming pile of garbage get a sequel??).

The rally was packed with people protesting the Republican nominee, cops quelling the crowds, and members of the press who refused to talk to me because I didn't have a "press badge," whatever that is. You could count the Trump supporters on one hand (one of them expectorated all over me as he gave me a quote for my coverage of the rally).
While pumpkin-spiced candidate Trump (get it, because of orange, guys?) and power-pantsuit Hillary went back and forth on topics including border control, gun control, and abortion, Americans everywhere drowned their Soros sorrows in debate drinking games and #DebateHeadache hashtags (I'd like my money for plugging your hashtag now, Excedrin).
Here are some of the best tweets from the third presidential debate.
On "Issues of National Security":
Even Jill Stein had her say! (Kidding, she actually said a lot)
Edward Snowden is a hero, FYI.
#BadHombres and #NastyWomen:
(Update: I guess people think this sounds like a band name)
Hang on, I have a meme for this.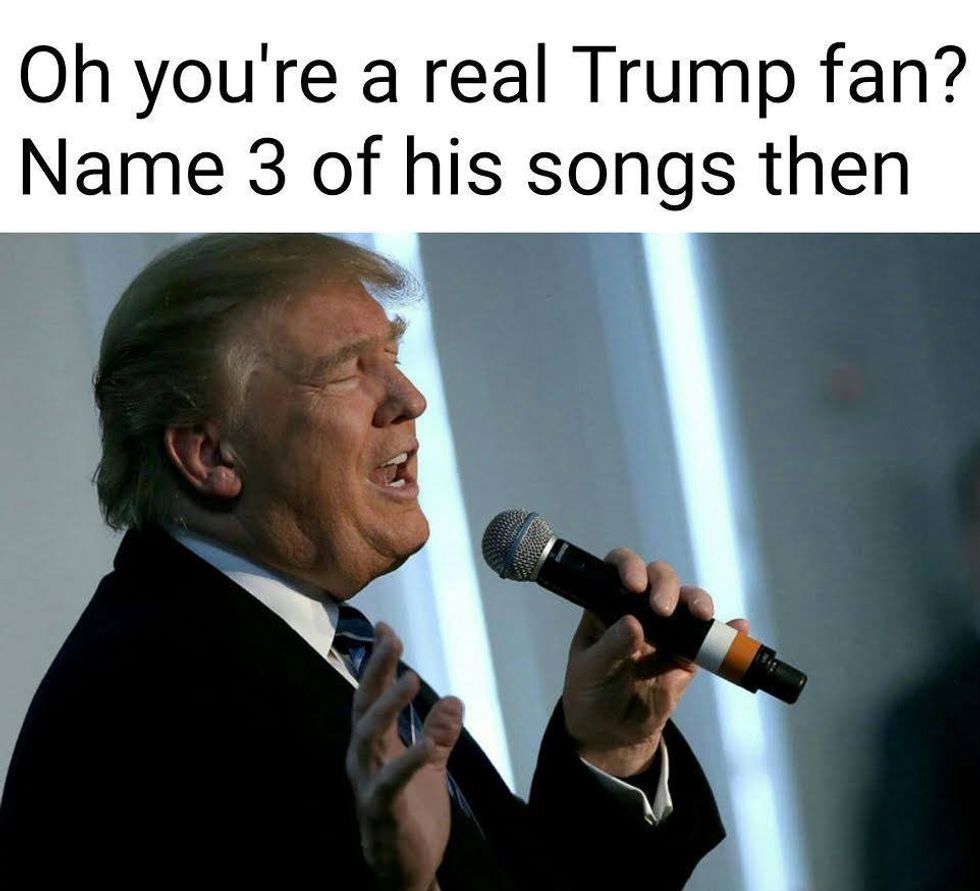 Random tweets that I enjoyed but can't find a category for:
To be fair, whomever was in charge of Batman V Superman deserves to be in prison (looking at you, Zack Snyder).
Thankfully, the debate finally ended.
@jon_bois is one of the most fair twitter users I have ever followed.
Thanks, @joshgad, for making beer come out my nose with this mental image.
FACT CHECK THIS, 'MERICA.
What did you think of the debate? Let us know @Popdust on twitter and please, join our campaign to save former child star Henry Thomas, who has been relegated to acting in the Ouija board movies.
Who do you think won the debate? IMHO, it's the American public, because we don't have to watch another awful presidential debate for roughly four years.