"... people seem to describe us a folk music and I'm fine with that. I do play the banjo after all."

We hold back our collective breath, The stereo system at Baby's All Right was still playing something by Tame Impala but spasms of silence froze pools of conversations like the first freezing cough of winter. But Kate Stables seemed dressed for the chill: from the wool cap to the knit thigh-high socks that came sans footwear, she commanded, instantaneously, space separate from the balmy Brooklyn summer evening, its day of radiated heat still lingering in the air.
The same could be said of Ms. Stables' music, which she records as This Is The Kit, a project that has been releasing music since 2006, when "Two Wooden Spoons" was featured in an anti-folk compilation called Folk Off, alongside the likes of Sung Tongs-era Animal Collective and Sufjan Stevens. An underground favorite of BBC DJs in the years that followed, she's recorded albums with members of The National, The Walkmen and a whole host of hot names in the last decade's folk-rock scene. Keeping her music small and threadbare, she avoided the pomp of London scene and, equally, the boom and bust of such gangs as fellow countrymen Mumford and Sons and Noah and the Whale.
The explosiveness of her newest material, which comes now complete with rotating backing bands and the occasional pair of saxophones, will bring to mind the latter-day career of a singer like Laura Marling, whose intimate recordings now come with titles like Semper Femina and are among the few of her scene still enjoyed un-ironically. But it's not hard to also assert Ms. Stables as their scene's rightful precursor come to get what she is owed. A song like "Moonshine Freeze" doesn't come small like a wintery chill but bulbous and full of electric and acoustic life, like a first real snowfall that covers all that the eye can see.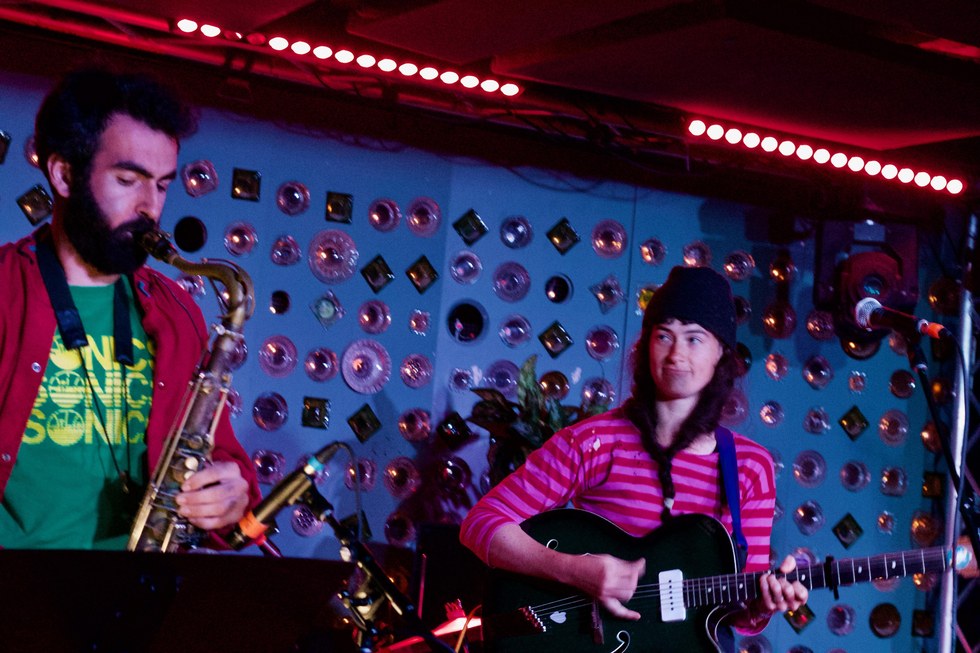 (Andrew Karpan)
This year marks recognition of another sort; the attention of Geoff Travis, the longtime tastemaker who signed her to Rough Trade, original sticker of such generation-defining stuff as The Smiths, The Strokes and The Libertines. Her Rough Trade debut, Moonshine Freeze, comes out on July 9th. I also had the chance to chat with Ms. Stables shortly after her show at Baby's All Right and...
---
Andrew Karpan: Moonshine Freeze is your first record on Rough Trade. Do you have any favorites among your new label mates?
This is the Kit (Kate Stables): Sleaford mods! Micachu and the Shapes! And Jeffrey Lewis! He's just a favorite in general.
---
As someone who has worked with so many different collaborators, tell me about what you felt like you were able to particularly accomplish with the band you put together for this new record.
It was the touring band that has established itself over the past five years or so. So it was just great to be able to have them in the studio [to] bring all of their super powers and speciality skills. But also, as we were recording at Invada Studios in Bristol, it was great to be able to get some of our Bristol based musical family members to come and guest on certain tracks. People like Rachael Dadd and an actual family member! I coaxed my twin sister Emily along to a session and got her singing on some tracks. For me, the choice of who joins in on the recording is simple; its people who's energy and music I love. Recording gets pretty intense, so its important to be working with people who's company you appreciate.
---
As someone who has worked closely with everyone from members of the The National's to John Parish, do you find Americans approach the genre any differently than do your fellow Europeans?
Think I've not got enough case studies to base any research statistics on. But working with different people definitely brings out different energies and musical results. Plus there are the cultural idiosyncrasies that must have some kind of influence on things. Things as simple as the accent we have when we speak and the phrases or vocabulary we use. Plus sense of humor. There are a lot of variables!
---
What do you think about the term 'folk music'? Is it one you like to identify your music as?
I don't think I have a term that I identify my music with, except maybe simply the word 'songs'. But other people seem to describe us a folk music and I'm fine with that. I do play the banjo after all. And I feel like the songs I sing are a kind of story telling. So sure, yes why not.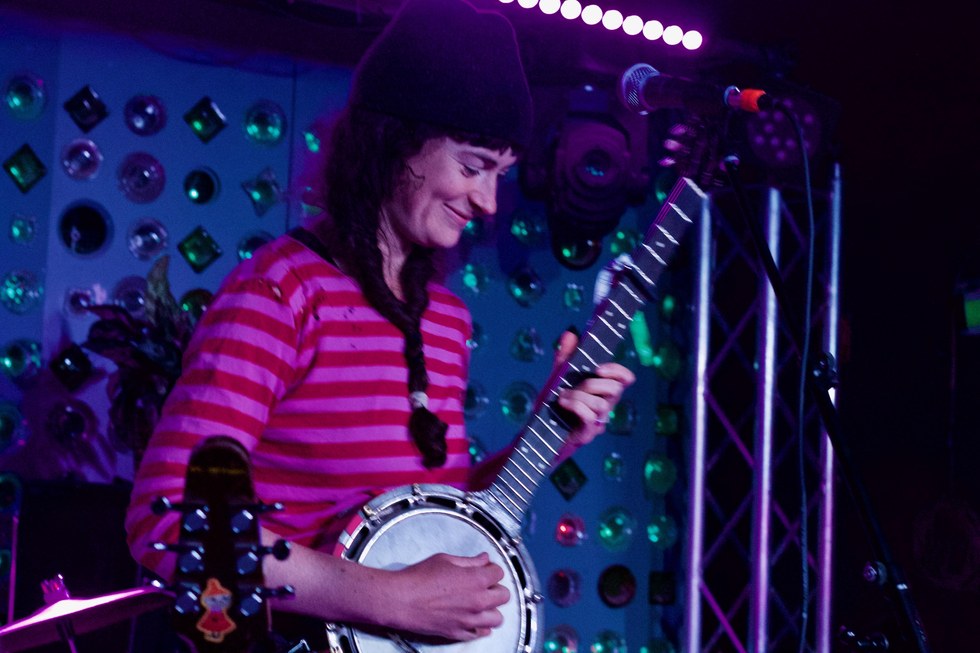 (Andrew Karpan)
Is there anything in your record collection that would surprise us? Guilty pleasures and the like?
I don't think I have any guilty pleasures. I believe in transparency and have no shame when it comes to listening to music. Plus, I don't think I've ever met a musician who only listens to music that's the same sound or genre as their own music. But some folks are surprised when they find out how much I love people like Beyonce and also Stromae, although I personally don't think there is anyone else like either of them.
---
Since your first single was released in 2006, the folk music scene both exploded and, then, imploded. Do you think there was something missing in the work of your chart-topping peers?
Music fluctuates. What people choose to listen to fluctuates. What the media tells them to listen to fluctuates. Things change and then change back again and then they change again. That's how it goes.
---
Moonshine Freeze comes out July 9th. Pre-order here.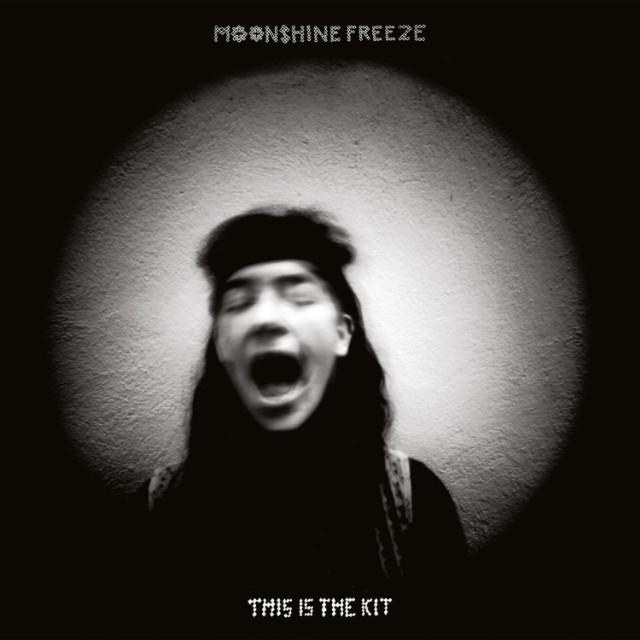 More music: