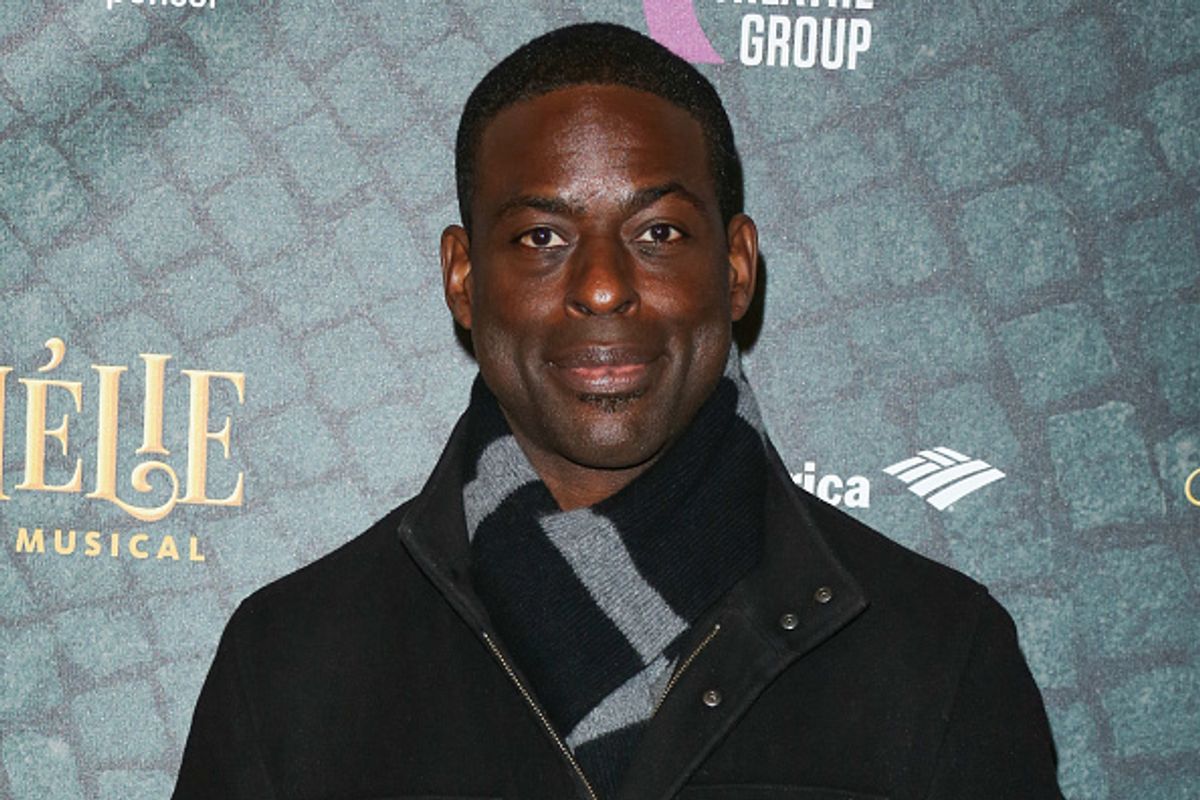 Spoilers ahead!
Every award show season, we always see the same shows nominated, especially for the drama category. But this year, as we've seen with the 2017 Golden Globe nominations announced last week, there's been huge turnover from last year. Game of Thrones is the only show that was also nominated for last year's awards; every other nominated series debuted this year.
But there's one show out of the five nominated series that deserves the win the most — This Is Us. Up against powerhouses GoT, Stranger Things, Westworld and The Crown, This Is Us is the underdog, especially since it's the only nominated show from network television.
The NBC series has been stirring up a ton of buzz since its premiere in September. With its powerhouse cast (Milo Ventimiglia, Mandy Moore and Sterling K. Brown — the latter two of whom are also nominated for Golden Globes) and original framing devices, I hope this show takes home the award. And here's why.
We first meet Jack (Ventimiglia) and Rebecca (Moore) Pearson, who is pregnant with triplets, at their house in Pittsburgh. When Rebecca goes into labor, the couple rushes to the hospital.
Up next is Kate (Chrissy Metz), who struggles with weight issues and regularly attends a support group for individuals like her. There, she meets Toby (Chris Sullivan), whom she admires for his confidence in his obesity, and he soon becomes her boyfriend.
We then meet Kevin (Justin Hartley), the sexy lead actor of the shallow hit sitcom, The Manny. However, he becomes desolate in his career, and he quits his job dramatically.
Then, there's Randall (Brown), who finally finds his birth father, William (Ron Cephas Jones), after he abandoned Randall at a fire station 36 years ago that day.
So what do Jack, Rebecca, Kate, Kevin and Randall have in common? While intertwining storylines aren't new, the way in which these stories come together is creative. Not only is it four of the five characters' 36th birthday (excluding Rebecca) in the pilot, but Jack and Rebecca are revealed to be Kate and Kevin's biological parents, with Randall as the twins' adopted brother, as Kate and Kevin's triplet sibling was stillborn. Determined to bring home three children, Jack and Rebecca see baby Randall in the hospital nursery and adopt him.
As the show progresses, we see flashbacks to the Pearson family in 1980s Pittsburgh, with transitions to modern day in Los Angeles, New York and New Jersey, where Kate, Kevin and Randall are based, respectively.
We see Kate's determination to lose weight with Toby by her side, as well as Kevin's courage to leave LA and pursue a theater career in New York. And we see the effects of Randall's upbringing as a black kid in a white household, as he meets his biological father.
Many people have compared This Is Us to NBC's other hit drama, Parenthood, which aired its series finale in 2015. The premise surrounds three generations of a family, as does This Is Us, with Randall's two daughters, highlighting political and social issues. This Is Us clearly emphasizes Randall's race and the issues surrounding a white family raising a black child, while Parenthood tackles the stigma attached to Asperger's syndrome, as one of the children in the family is diagnosed during the series.
While the shows are similar in nature, This Is Us shouldn't be considered a replacement series for Parenthood, as This Is Us stands on its own with its storytelling capabilities and its character development. Though This Is Us is in its inaugural season, it's clear that the characters in the pilot have grown undisputedly.
We weep for Kate as she battles her weight-loss issues while trying to find a job and sustain a relationship. We identify with Kevin as he tries to make a transition to a career where looks aren't all that matter (OK, maybe not all of us identify with that). We empathize with Randall as he gets to know William after 36 years, while figuring out how to tell his daughters that William isn't just a "friend" — and that he is dying of cancer. And we understand the sacrifices Rebecca had to make by putting her singing career on hold to take care of her family.
The show has heart, passion and hope. And it just goes to show you don't need to swear and present graphic scenes to create a beautiful show.