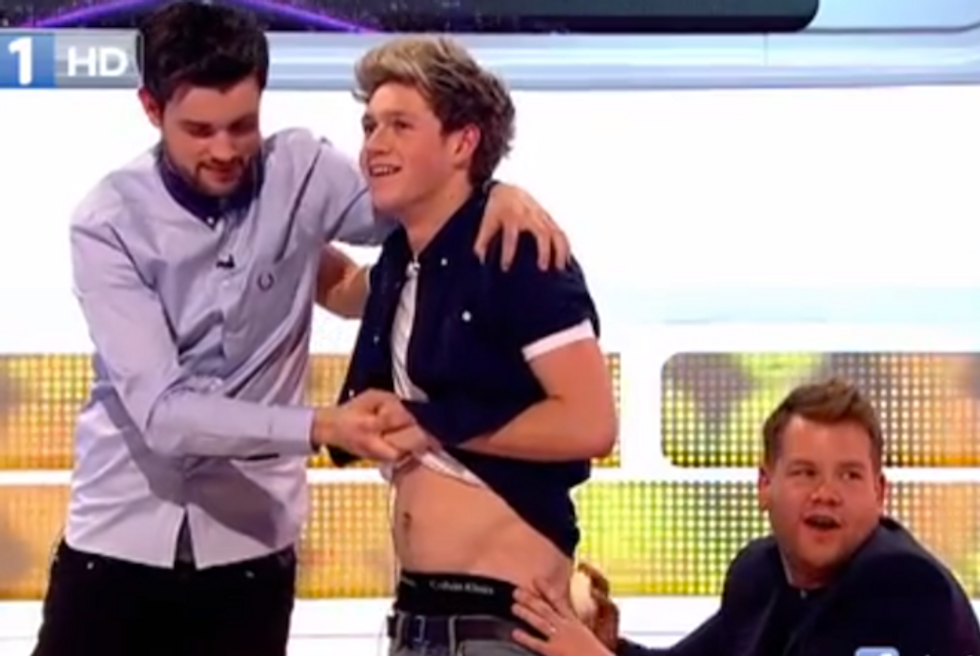 So, British TV apparently rules. And has no rules.
On an episode of what appears to be a very zany game show called A League of Their Own, One Direction's Niall Horan confessed that during an LA trip, he "wanted to get a tattoo on [his] ass, but the tattoo artist said it was too squidgy." Little did he know this confession would come back to tattoo him in the ass.
Well, they didn't bleep out the word "ass," and they certainly didn't bleep out Niall's as the show's host James Corden administered the temporary inking.
But what is it?
Ah, it's James Corden's face. Classy!
Well, Niall fans, that's your man's arse. Is this what makes him beautiful?