Japanese blackface Live Aid karaoke video—this really is some crazy ass insane shit… Tina Turner, Lionel Richie, Stevie Wonder….in blackface…. it's just insane..
There's a Japanese blackface Live Aid karaoke video—and it's….. insane…..
Tina Turner, Lionel Richie, Stevie Wonder, Michael Jackson….all performed by Japanese Karaoke singers in blackface.
Yep..... blackface.
Now, for those out there who are unsure about when it's OK, and when it's not OK to wear blackface—here's a guide to help you: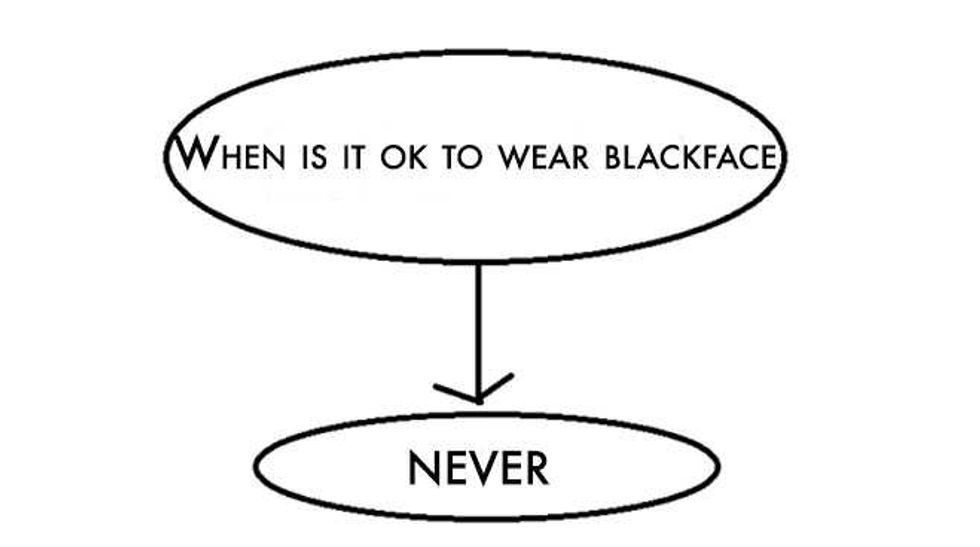 OK, great, now we've cleared that up.
Back to the Japanese blackface Live Aid karaoke video.
Our personal favorite performer is the Bruce Springsteen impersonator.
Dude really brings the New Jersey to the Tokyo.
See what we mean: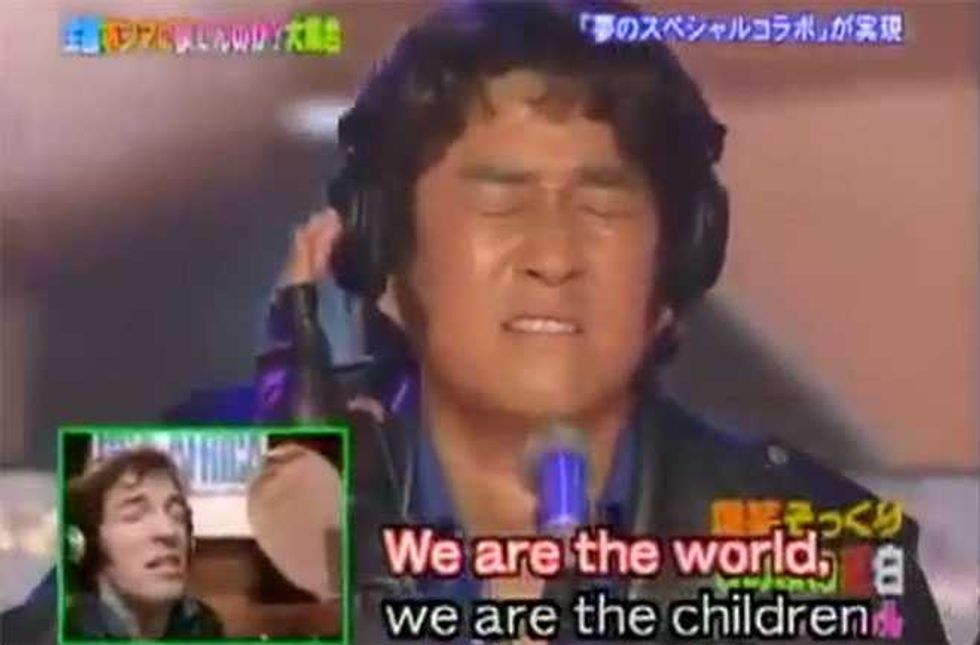 The resemblance is uncanny...
The video is from a Japanese Karaoke show where contestants dress up and perform in front of a live audience.
In addition to a very animated panel of hosts.
And, well, this host's face says it all really: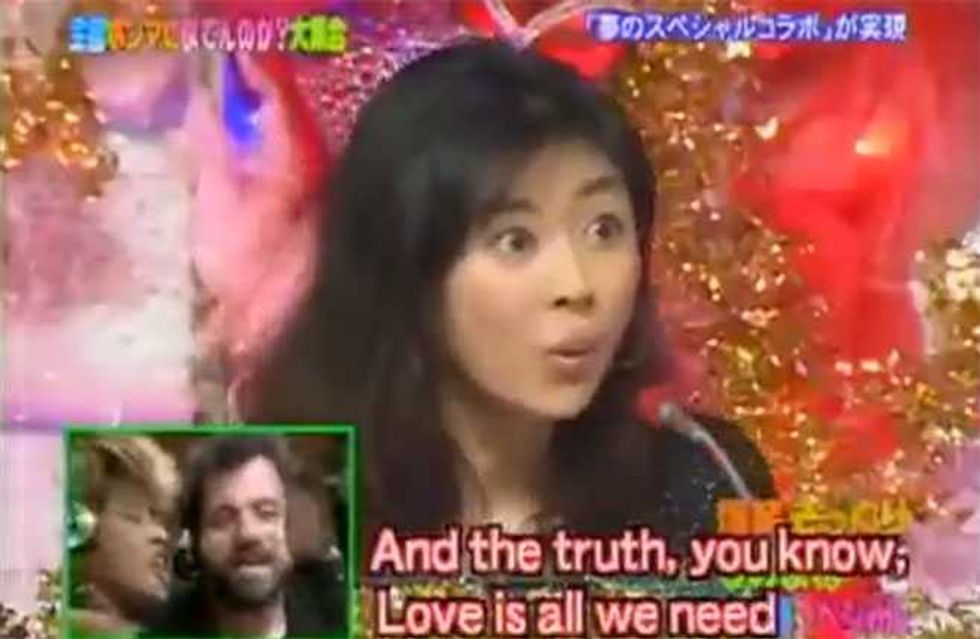 The look that says it all..
Japan is known for its wacky and weird TV shows.
As Popdust previously reported, there's another Karaoke show that's wildly popular in Japan—and just as un-PC.
Sing What Happens is a tad more X-rated however.
It's sort of like Jeopardy, but not really anything like Jeopardy at all—same same but different, if you will.
It's a game show where male contestants sing karaoke, while getting hand jobs by sexy female assistants.
The ultimate goal is to get through the entire song without climaxing.
And, the chicks pull out all the stops in their bid to beat the men (so to speak).
There's lotion, sexy nurse outfits, toe and feet jerk-off maneuvers….
Yeah really.
The main rule is that contestants must be on key and in tune throughout their performance.
No easy feat.
But, well worth the effort—as the lucky winner gets to take home a selection of sex toys and pleasure gels.
Not to mention, a legacy their families can be proud of for decades.
Scroll down to watch the Japanese blackface live aid karaoke video
For more entertainment, music and pop culture updates and news, follow Max Page on Twitter
Japanese Vagina Artist Found Guilty Of Obscenity
ChaCha The Chimp Makes Desperate Break For Freedom From Japanese Zoo
Japanese Game Show Has Women Jerking Off Men While They Sing Karaoke
Psycho Who Attacked Japanese Girl Group With a Saw Sentenced To 6 Years In Prison
Watch the Japanese blackface live aid karaoke video:
Japanese blackface live aid karaoke
Icky Black Burger At Burger King Japan
Japanese Girl Band AKB48 Attacked By Saw-Wielding Psycho At Meet-and-Greet
Japan Actually Really Likes Avril Lavigne's Hello Kitty Music Video
Rod Stewart, James Corden Carpool Karaoke Is Everything, Just, Everything
Mariah Carey And James Corden Car Karaoke Is Absolutely Fabulous (Duh!)
Japanese blackface live aid karaoke