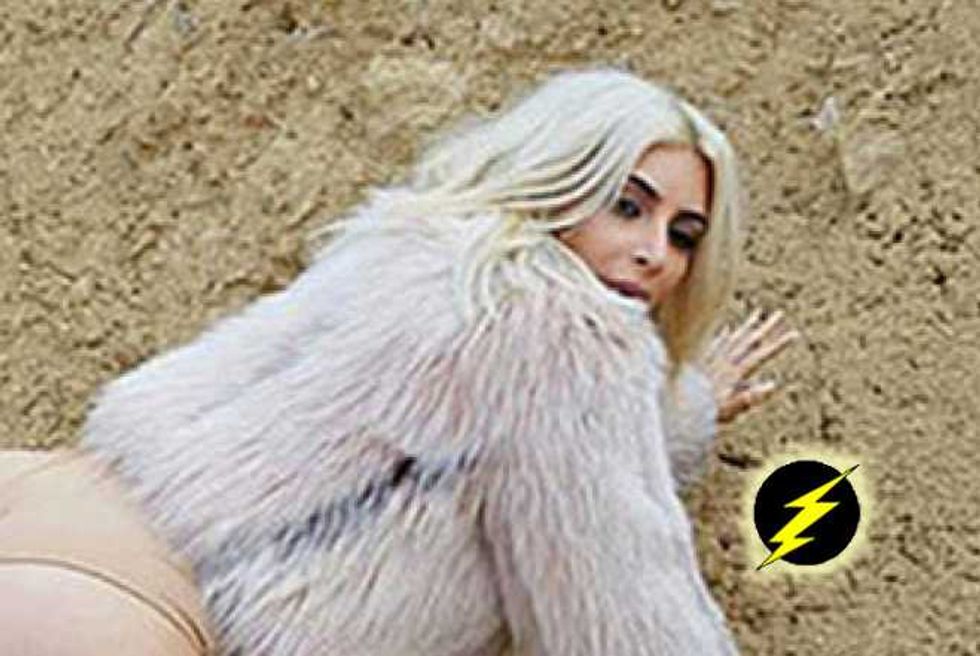 An ASS-tronomically whore-iffic photo has surfaced from the simply dreadful Kim Kardashian photo shoot that Kanye West styled for System magazine.
As Popdust previously reported, the photo shoot, which is reminiscent of some really grubby 1970s back issue of Readers Wives, was shot in bright day light by German artist and fashion photographer, Juergen Teller, and shows Kim in a variety of very unflattering poses, in all her frizzy bleached hair glory, hanging out (literally and figuratively) in the French countryside.
The Good, The Bad, And The Butt Ugly—Kim Kardashian's Life In Selfies
The photos that surfaced last week were bad enough—with KK clad in an incredibly unflattering ensemble of champagne colored bra and body suit, hold-up black stockings and lace up black booties—but, the latest pic, which Teller posted on his Instagram earlier today ramps the horror up to a whole new level.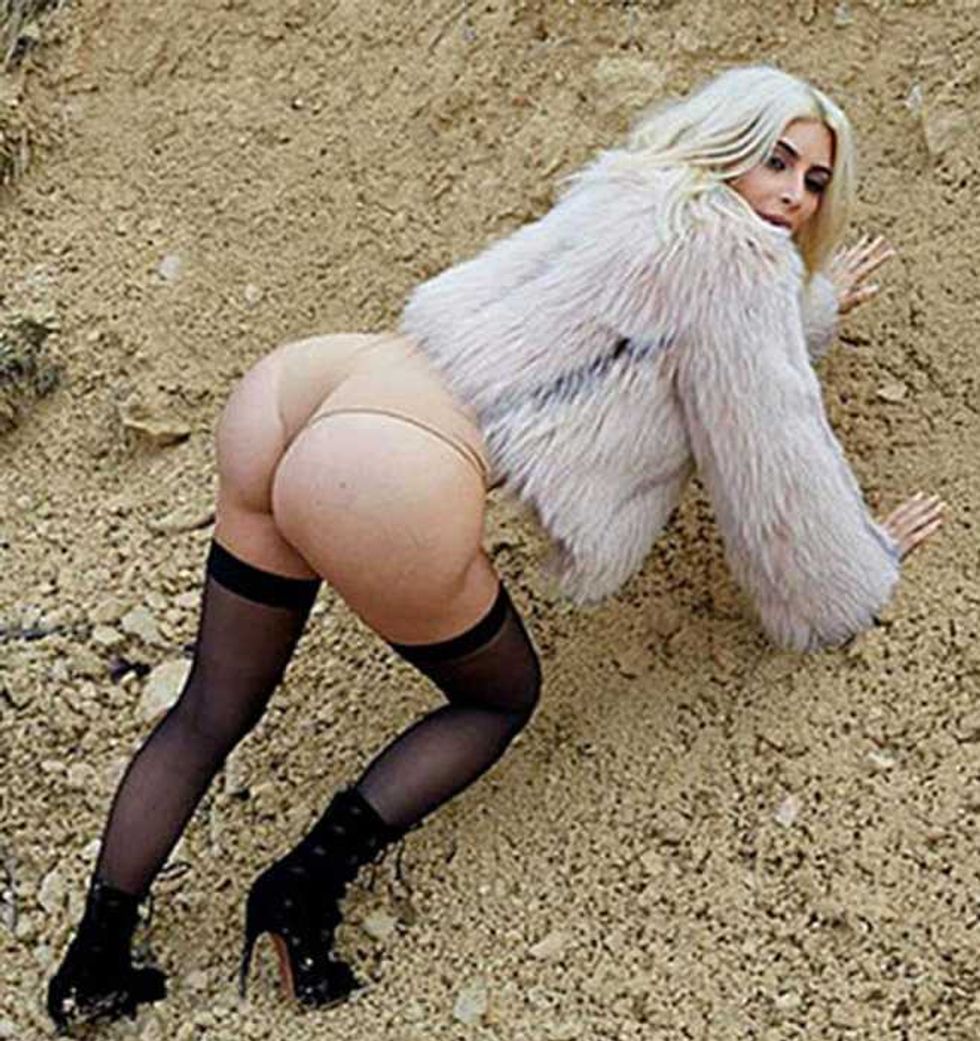 Meet Readers Wives Miss September 1974—Janet Smith from Nottingham
It's difficult to know exactly where to start actually when describing how truly dreadful the photo is—the angle? The lighting? The fact that she's scrabbling around in a big old pile of dirt?
Seriously?!! Really?!!!
Kanye West Says He Lost All His Fashion Friends When He Started Dating Kim Kardashian
It definitely leaves us with the feeling that Kanye actually really hates Kim—especially when you take into account past offenses, such as dressing the then heaving pregnant reality star in a floral table cloth to attend the prestigious Met Ball.
I mean, otherwise, what possible explanation could there be for this horror?!!!!!
Kim, Kanye, Kris And Corey—Romantic Double Date Or Epic Fail?
Art? Hahahah. Fashion? Double hahaha. Style? Triple hahaha.
Miley Cyrus Vs Kim Kardashian—A Selfie Critique
That said, if it doesn't stem from hatred, and actually stems from a place of love, it's pretty damn apparent that Kanye is very obviously an "ass man"… and we mean that in a purely heterosexual way… natch.