Yes, there was a ground-breaking development in human technology this past week, yadda yadda.
But predating the Event Horizon Telescope's first picture of a black hole, the Internet's been a visible void of light and love since Al Gore invented it. Meanwhile, we've been waiting with baited breath while one of our beloved writers spent a week with John McAfee in the Bahamas. Now we can confirm that he lived to tell the tale—his skin is peeling and he's existentially fatigued. He probably looks like Jesus did right after he rose from his grave. Speaking of which, let's start counting down to Easter with this week in Internet Hell.
1. John McAfee Dubbed Our Own Popdust Writer Dan Kahan as Jesus Christ
What? Who? How?! Why?! To answer your main question of EXCUSE ME?! here is "The Strange Ballad of John McAfee." No, none of your questions will be answered, which should teach you a lesson about who John McAfee is.
Dan was also surrounded by McAfee's assortment of very large dogs. Popdust is happy to confirm that he survived.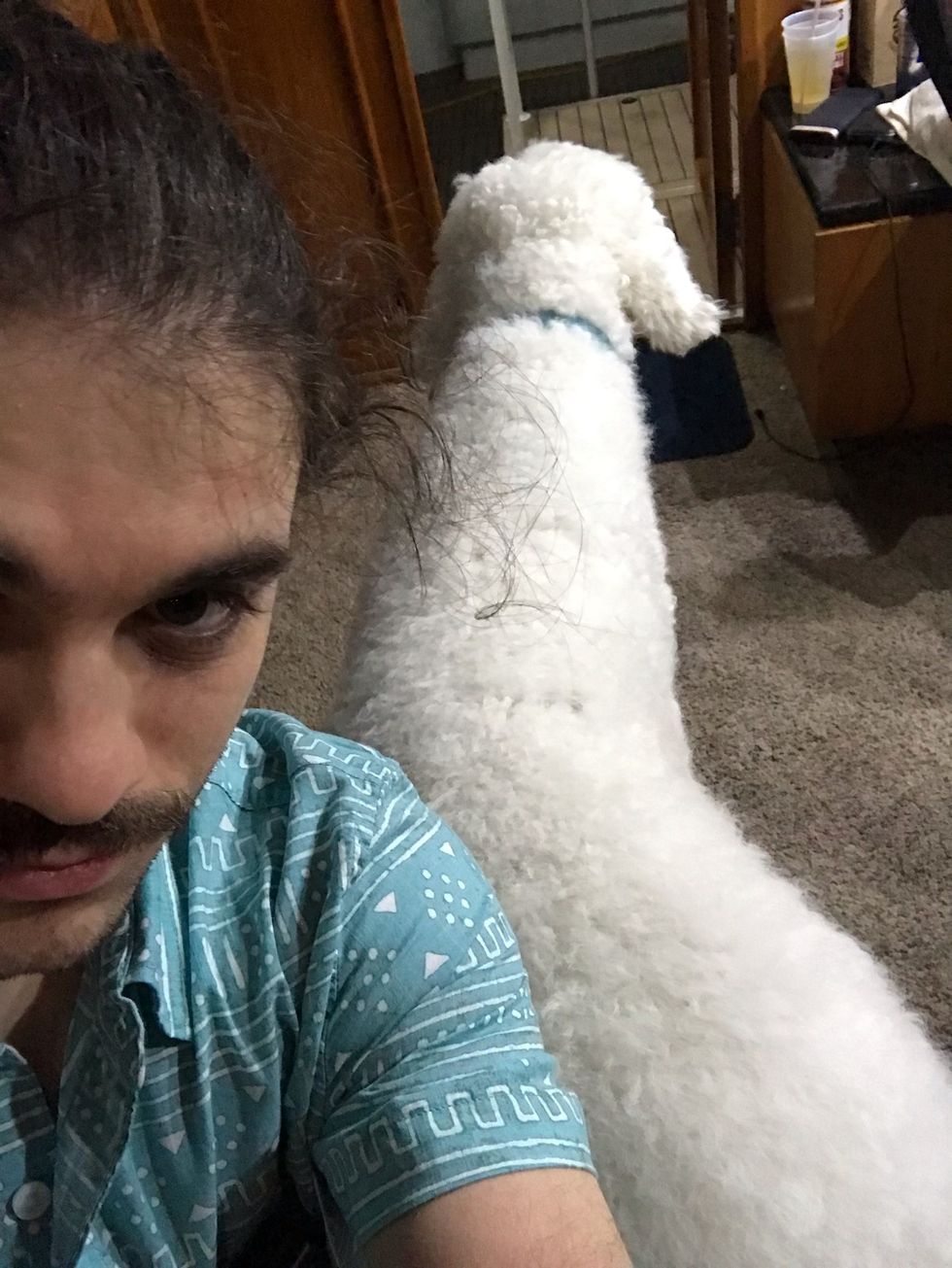 Dan Kahan
2. Someone's Keeping Frederick Douglass Down in Rochester, NY
With a headline that embodies good old American small town ethos while also sounding sad about it, Rochester's Democrat and Chronicle published "That Frederick Douglass statue is down again. Here's why." The actual story entails vandalism, community projects, and (what a surprise!) racism, but the spoiler is that the statue is actually safe and sound for the sake of conservation. I'm sorry we scared you.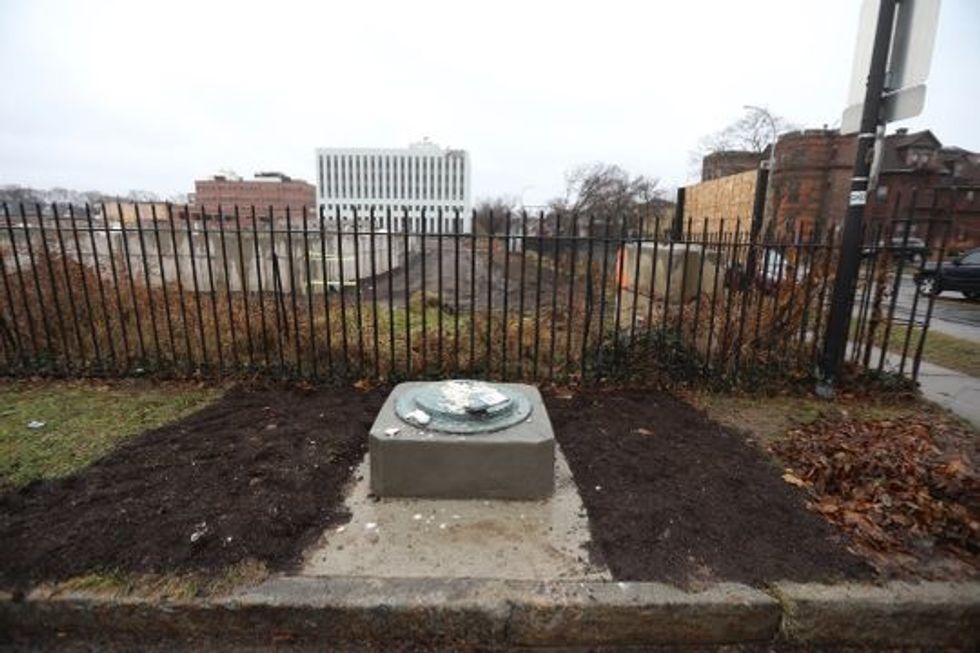 Democrat and Chronicle
3. The Center for Disease Control Is a 5th Grade Boy Who Makes Up Bug Games

For your horror, here are the standalone images: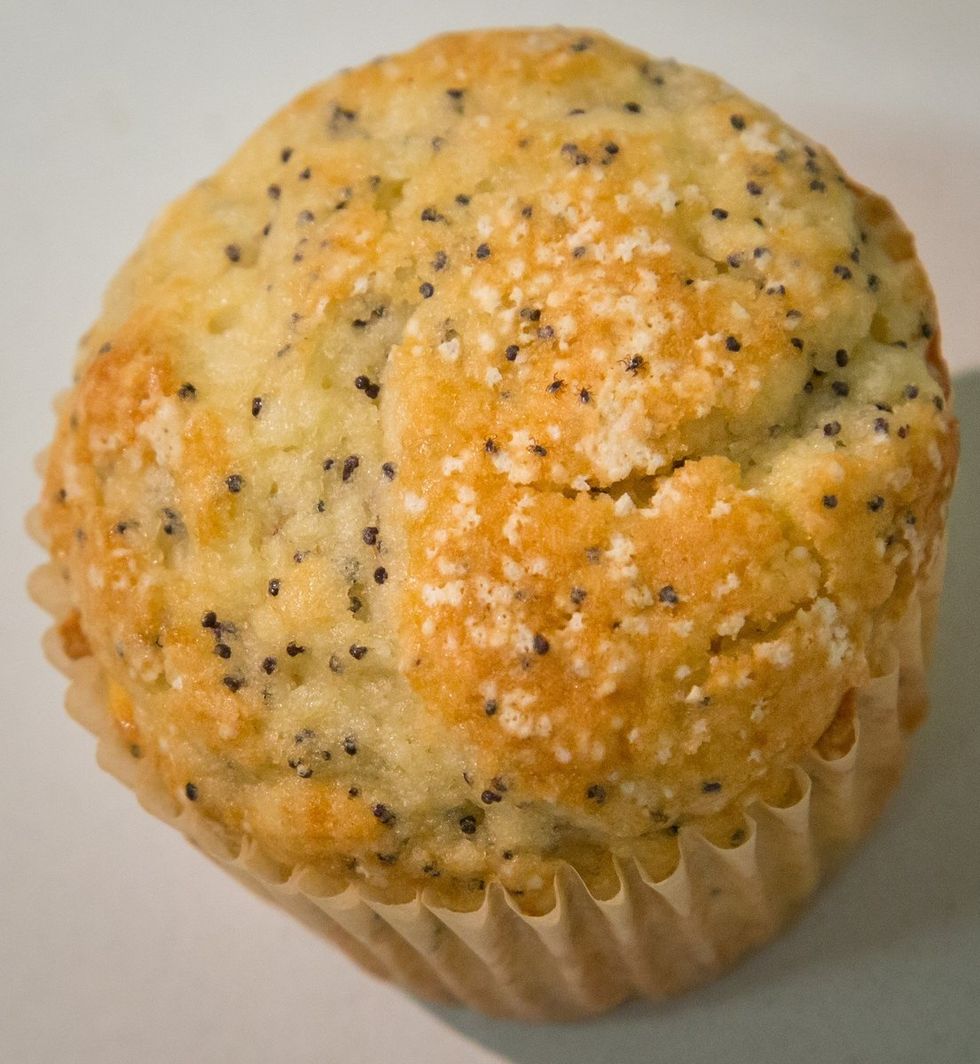 Brunch Menu: No Tick Muffin $5PBS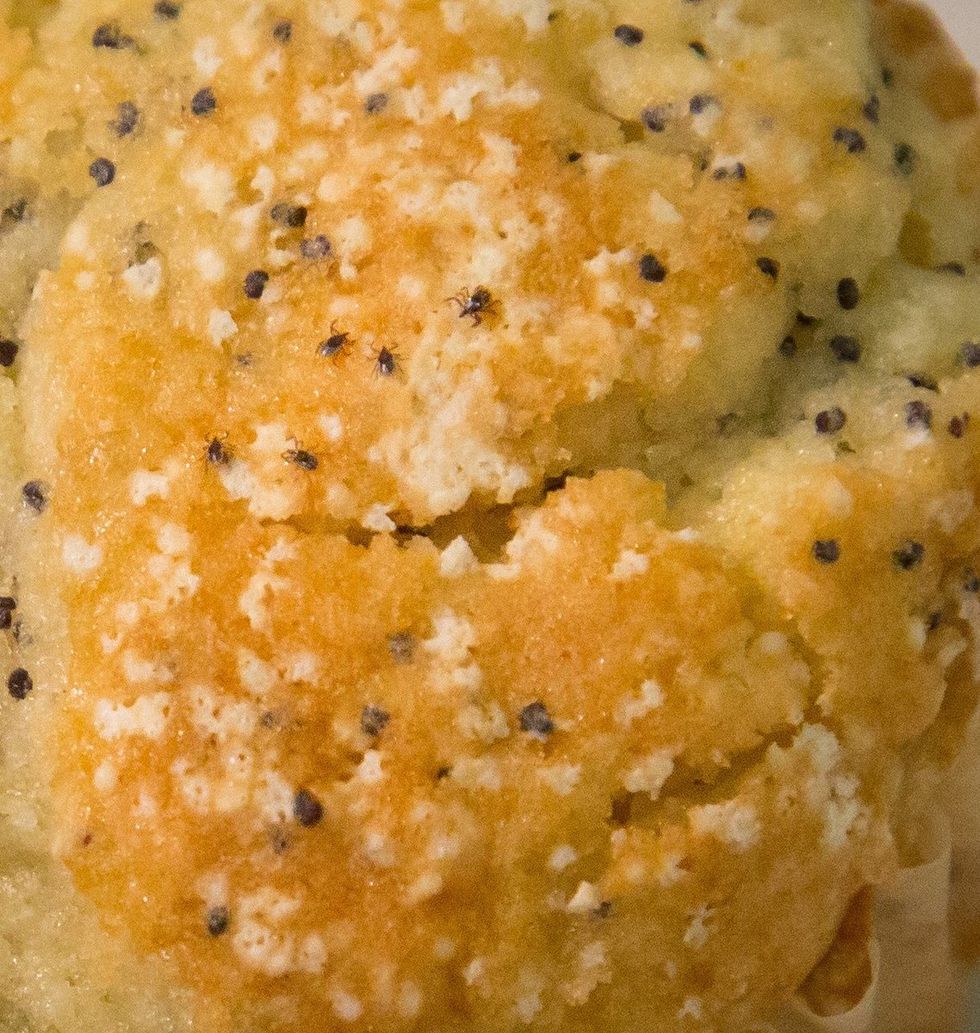 Brunch Menu: Tick Muffin $6.75PBS
4. Craigslist Is Full of People Trying to Sell Their Pensions

These posts are not meant to be funny. This is just a fact, and we're very concerned. Perhaps send simple notes to these people filled with non-specific words of encouragement: "I see you," "You are appreciated," "The owner of Patron Tequila used to sell shampoo door-to-door. Anything can happen!"
"I'm looking to sell my monthly pension payment for 1 or 2 years

$6500 up front for $1k for $12 months $12k

Or willing to go 2 years if that helps.

It's a free car payment a month or can help out with the mortgage or rent or a free vacation."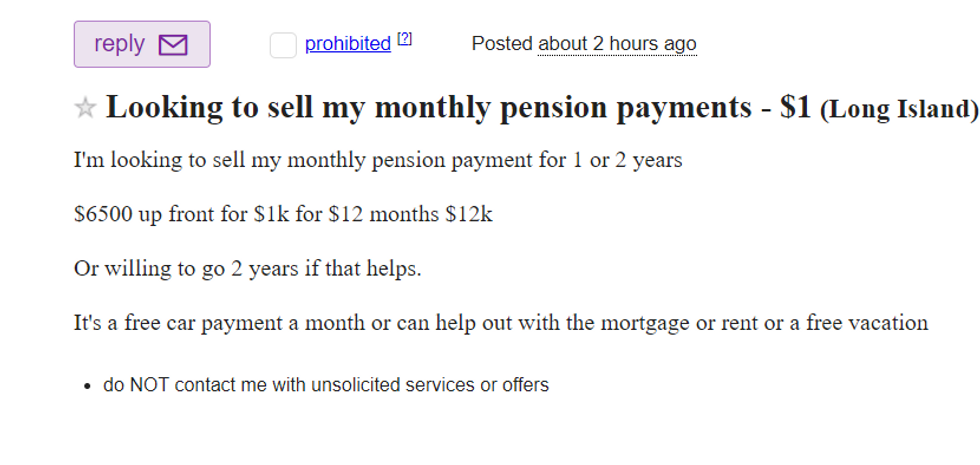 Craigslist - Brooklyn - For Sale - Wanted - By Owner
"Hello
I'm looking to sell my pension payments upfront for
$3000 for 6 months $1000 6k

Payment can Be made into your account every month or cash payment .

Great to save rent or pay for a car for a year or 2 saves you $500 a month."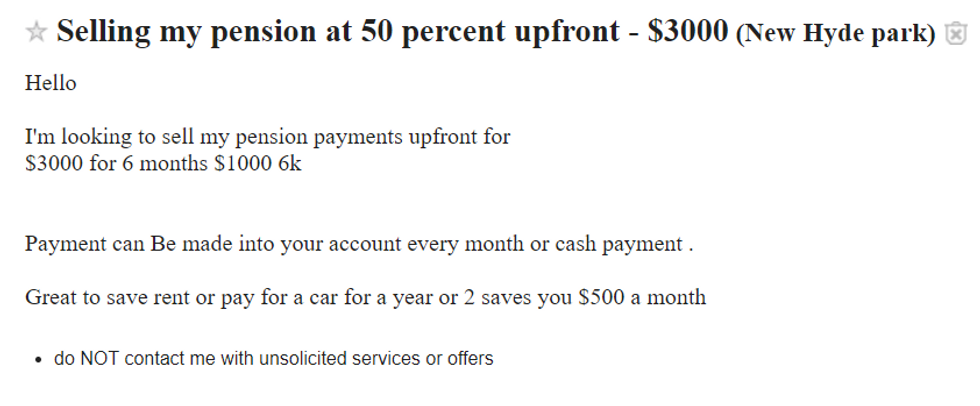 Craigslist - Long Island - For Sale - Wanted - By Owner
5. The Popdust Awards for Best Black Hole Memes Go to...
Congratulations to Powehi, the newly named first black hole to ever be photographed. The term is a Hawaiian phrase referring to an "embellished dark source of unending creation." While the Internet has exploded with black hole memes, we've spotlighted the two that do the most justice to this momentous occasion in the course of human history: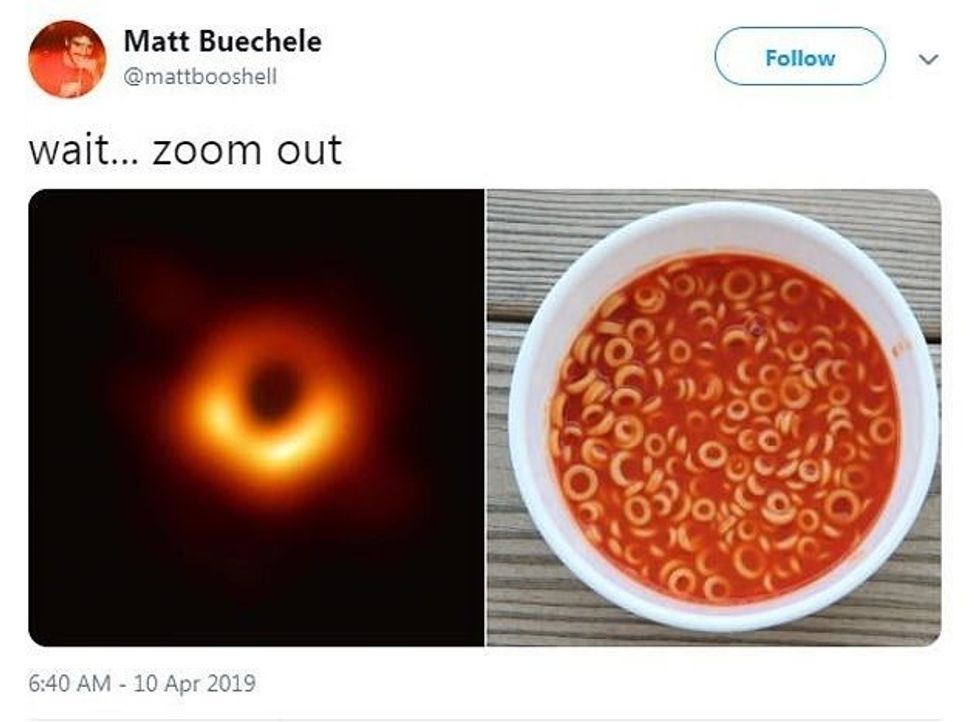 ---
Meg Hanson is a Brooklyn-based writer, teacher, and jaywalker. Find Meg at her website and on Twitter @megsoyung.

---
POP⚡DUST | Read More...
The Best Game of Thrones Season 8 Theories
Body Positivity: Seven Celebrities Who Think You're Hot Just the Way You Are