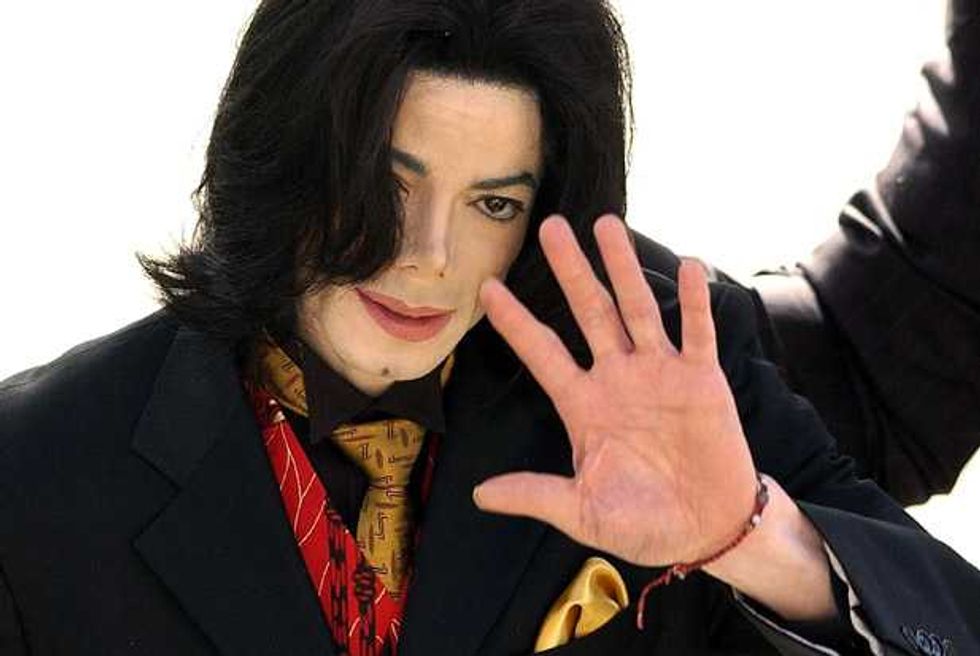 It's been two years since the death of Michael Jackson, and his influence on today's music is still more present then ever. On the eve of the second anniversary of his death, fans continue to pay tribute to the King of Pop—in ways that range from creepy to fun. While there to be no shortage of Jackson music on your local radio stations and TV channels over the weekend, there are several bigger options for those who want to get out there and be a part of a communal experience to commemorate the late King of Pop, ranging in price and accessibility.
Attend a local musical tribute
Cover bands and artists will be honoring the King of Pop's music around the country this weekend, giving you plenty of opportunity to dust off your moonwalk or belt out "PYT." New York's "King Michael: Tribute to the King of Pop" features artists portraying Jackson from different stages in his career, performing a slew of his biggest hits. Find a performance in your area, and join fellow fans in celebrating Jackson's lengthy musical catalog.
Visit the Madame Tussauds "Michael Jackson Experience"
The recently unveiled exhibit features three new wax figures depicting the King of Pop at different stages in his life: as a member of the Jackson 5, performing "Smooth Criminal," and following his Is This It performance shortly before his death. Touted as the first ever "multimedia blockbuster" of its kind, admission is included in the regular museum ticket price. The exhibit runs through Labor Day.
Purchase some of MJ-worn swag
Jackson's  iconic red jacket from the "Thriller" video will be auctioned off at Julien's Beverly Hills on Saturday as part of the gallery's "Music Icons" series. (Shouldn't go for more than a few dollars?)
Watch the Michael Jackson motorcycle ride through Los Angeles
A customized bike adorned with photos of Jackson will drive through Forrest Lawn Memorial Park, his final resting place, on Saturday.
Visit Jackson's home in Gary, IN
Performers, vendors and fans will set up outside his childhood home where he lived until 1969. There has been discussion of creating a museum dedicated to Jackson in the town, but for now, a large monument that lays at the front of the property will have to do. The "Tribute to Michael" runs from 5-8 p.m. on Saturday, and include a candlelight vigil at dusk. Mayor Rudy Clay has said there will be tributes to Jackson in Gary every year and "the world is invited."
Fly over Neverland Ranch
The Santa Ynez Valley home became infamous when purchased by the singer in 1988, and remains a marvel to fans even today. Oxnard, Calif.-based Channel Marine Helicopters has scheduled 36 flights over the property on Friday and Saturday in a Robinson 44 chopper, departing from Santa Barbara airport. Tickets begin at $175 per person for a 30 minute ride, and private flights with up to three passengers are available for $500. The trip includes a stop at the 3,000-foot high Zaca Peak, overlooking the grounds, where passengers will drop red roses from side windows. Fans are encouraged to bring Jackson's music aboard.
Of course, your own heartfelt version of "Man in the Mirror" will suffice.