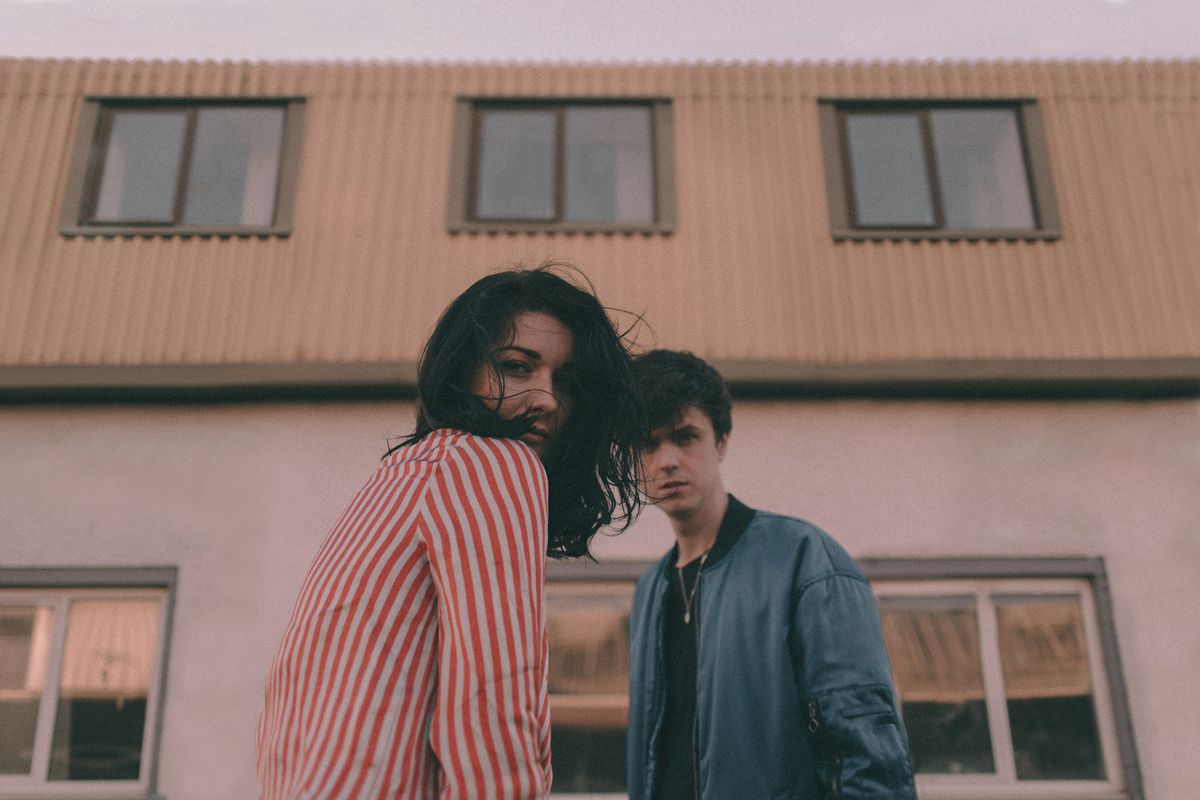 Photo Credit: Ronan Parks
Scottish dark pop duo Love Sick just dropped their No Sleep EP on B3SCI/Aesop.
Made up of Julie and Shaun, Love Sick first made waves in 2017, when they released their debut single "Bullet," which quickly accumulated more than 1 million streams and received praise from Sir Elton John. Julie and Shaun hooked up at a Christmas party, while working at the call center for a life insurance company.
One thing led to another, including the release of "Fever" and "Medusa." Now the duo is readying for headline shows in Glasgow and London.
The duo explains the title of the EP, saying, "We named the EP after the weeks of near-sleep deprivation we went through recording and writing, trying to juggle part time jobs with making music, which usually meant having to start sessions after 9pm and then working until 5am, sometimes later and then just feeling exhausted throughout the day."
No Sleep embraces four tracks, starting off with "Fever," a pop tune with new wave flavors riding opaque, throbbing energy. Swirling synths travel on a bass line and a mighty kick drum. "Medusa" begins with slow-burning colors seguing to a potent pop banger. Bright, almost overwhelming vocal harmonies back Julie's piquant, powerful tones.
"Predictable" opens with pulsing synths on top of a syncopated beat and a Jovian bass line. The formidable rhythm cements the music with muscle and sonic impact. Julie's voice alternates from penetrating tones to hushed sensuous timbres, demonstrating the range and flexibility of her vocal instrument.
"Make It" surges on the synths, followed by a hefty, flashing harmonic hues. Julie's resonant voice emerges from within the gushing music with delicious piercing vitality.
Ferociously goosed up rhythms, suffusing dark pop colors, and Julie's annular tones infuse No Sleep with trippy pop oomph.
Randy Radic is a Left Coast author and writer. Author of numerous true crime books written under the pen-name of John Lee Brook. Former music contributor at Huff Post.
POP⚡DUST | Read More...
INTERVIEW | Indie-Pop Singer Navakaine Talks Coming-of-Age
Water and Man Release 'Phantasie'
RISING STAR | Alberta Drops Buff New Single, 'Jay Walk'n'