One day, in 2006, Howard Stern decided to give a free trip to Mexico accompanied by a buffet of adult film stars to whoever had the smallest penis.
But wait, this happened in 2006! Why are you airing it now?
Because it's just that good.
Scroll down to watch the video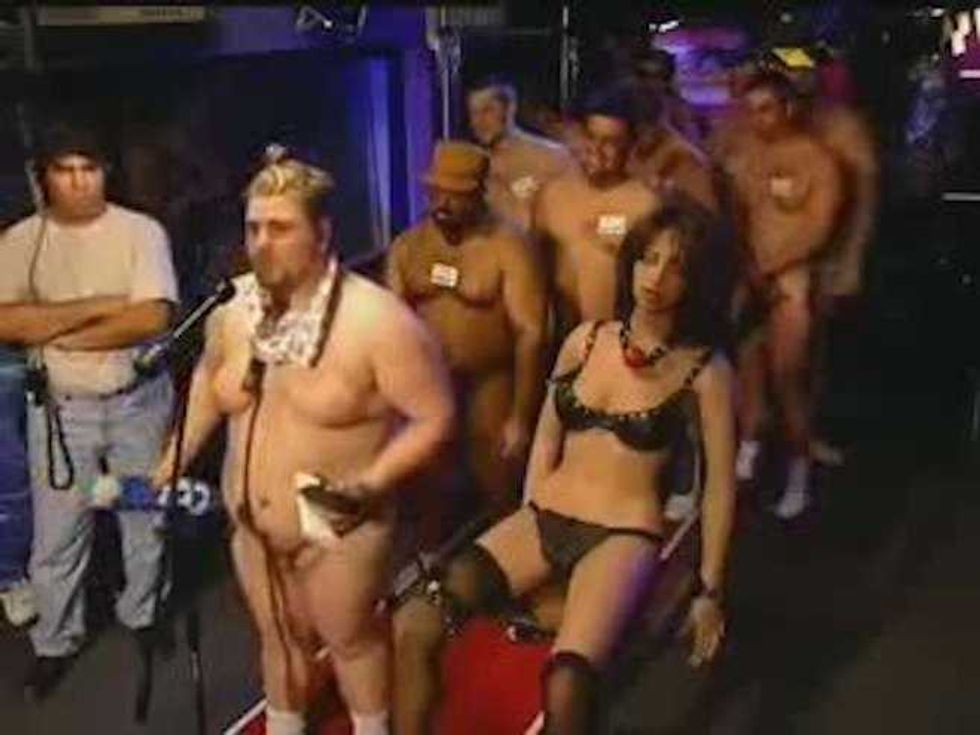 The strange thing was that these were burly, beefy, tattooed macho men—not in an overcompensatory way, but they just seemed like guy's guys. When they stepped to the mic, no one seemed to exhibit the meek personality one would imagine might accompany such an inadequacy. "It's embarrassing to say the least," said one contestant, who stared Howard dead in the eyes and stood tall.
Lorde Mocks Diplo's 'Tiny Penis' After He Body-Shames Taylor Swift's Booty
Three judges, along with Howard and Robin Quivers, voted on which poor sap had the teeniest ween.
One guy basically had a cavity from which he pulled out a tiny peen. Some of the guys who'd turned up thinking they were small left when they saw just how teeny-tiny the other guys were, knowing they had no chance of winning!
Judge number one was George: a fan from Chicago who just showed up that morning, the second judge did a Marv Albert impressionand the third guest judge was Howard's former intern, Gay Rich, who despite moving onto better things decided to drop in for this one.
Howard Stern Show Regular, Eric 'The Actor' Lynch Dies, Age 39
Sixteen shortchanged hopefuls came in the studio naked to model the goods, and after a brief naked meet and greet, they were whittled down to the top three:
Philippe, Paul and Gary.
Now for the talent portion of the game.
Philippe rocked out a parody of an Elvis song whilst dressed like a construction worker.
Paul was up next, dressed like a cowboy. Howard had him sing I Just Can't Find My Glands to the tune of I Wanna Hold Your Hand. The final contestant was Gary, dressed like a police officer, singing Teenie Weenie to the tune of Proud Mary.
And so the judges went off to deliberate and the votes were in! The winner was Paul. Second place when to Philippe and last went to Gary.
Charlize Theron Invited President Obama To A Strip Club
But then Scott Stein, mastermind of the tiny ween contest, stormed into the studio with glad tidings—all three finalists get to go on the trip! Plus, Howard took all the entrants to Scores for a special stripper party!
Watch and enjoy!