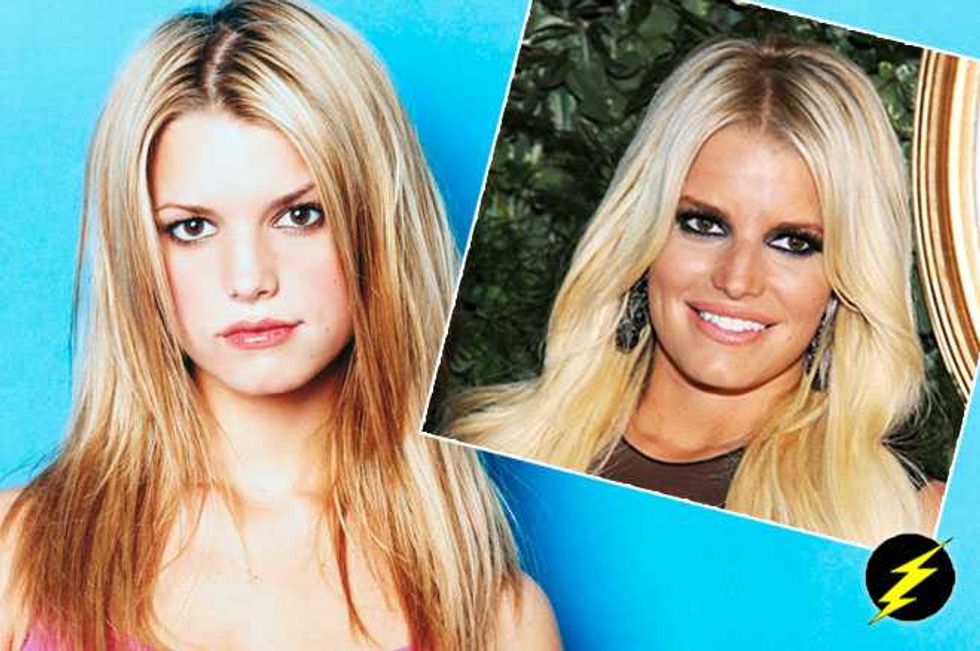 Remember when Jessica Simpson first caught our attention way back in 1999?
Now a singer, actress and entrepreneur, she was originally a fresh faced Christian singer who auditioned for the famed Mickey Mouse Club but didn't get in.
She was signed by Colombia Records when she was just 16 years old after impressing them with her sweet voice and dropped out of high school to pursue her singing career.
Her debut album Sweet Kisses sold over four million copies worldwide and she quickly moved from her innocent image and sound into the sexier teen-pop genre to try to compete with Britney and Christina. She got her big break not through her music though, but through an MTV reality show, Newlyweds which she starred in with her ex-boy band member and now ex-husband, Nick Lachey.
She got a few acting gigs off the back of the show, including the Dukes of Hazzard movie in which she was more celebrated for her sexy daisy dukes than her acting skills.
By 2005 the newlyweds had filed for divorce and her albums and movies received a lukewarm reception and for the next few years poor Jessica was more in the news for her fluctuating weight than her talent.
Not one to be deterred by the fat-shamers, Simpson quietly built her brand and has reinvented herself as a fashion guru.  She now commands her namesake empire which generates hundreds of millions of dollars worth of sales giving her a staggering net worth of $150 million!
Jessica has been with her second husband, American football player Eric Johnson since 2010 and the couple had two children together—Maxwell aged 3 and Ace aged 2, before marrying in 2014.
2009 and the fat shaming began after being pictured in the most unflattering jeans ever.
Their wedding had to be postponed as she kept getting pregnant! With their second child in 2013.