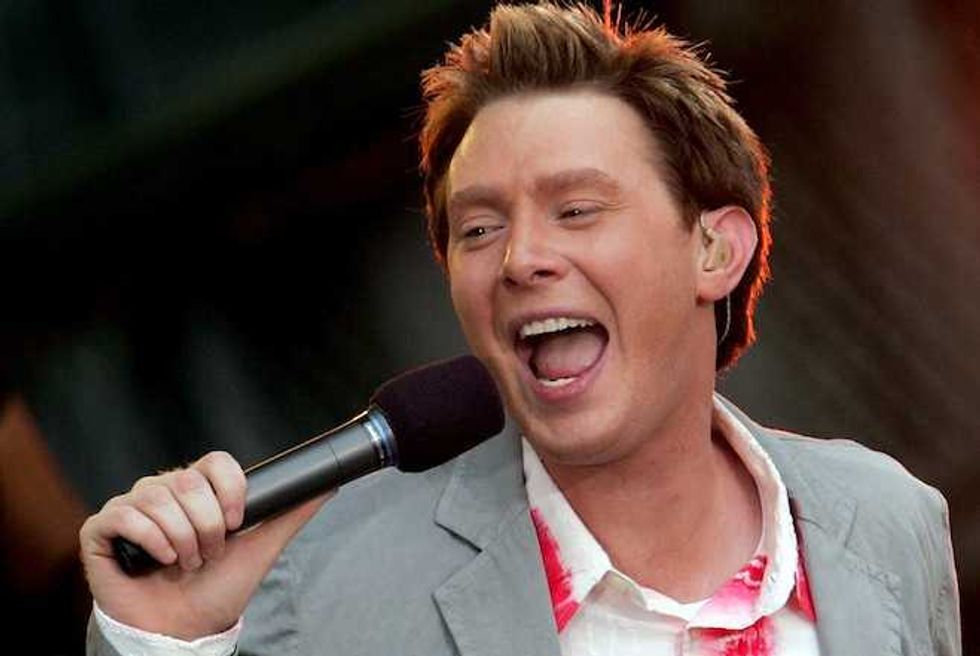 Close your eyes and picture the summer of 2003. What do you hear? A blast of "Crazy In Love" with wafts of "Get Busy" and "In Da Club?" Same with us.
Now open your eyes, and prepare for them to widen: The number one song ten years ago today was sung by Clay Aiken.
To be fair, this is not so absurd given the insane popularity of American Idol season 2 and the fact that the song in question, "This is the Night," was reportedly inspired by 9/11. On top of this, Aiken finished second on Idol, and everybody loves an underdog.
Beyonce would swoop in the next week with "Crazy In Love" and enjoy a solid 8 week run at the top. Still, if you hopped in a time machine today and zapped 10 years in the past, it would've been a Clay Day.