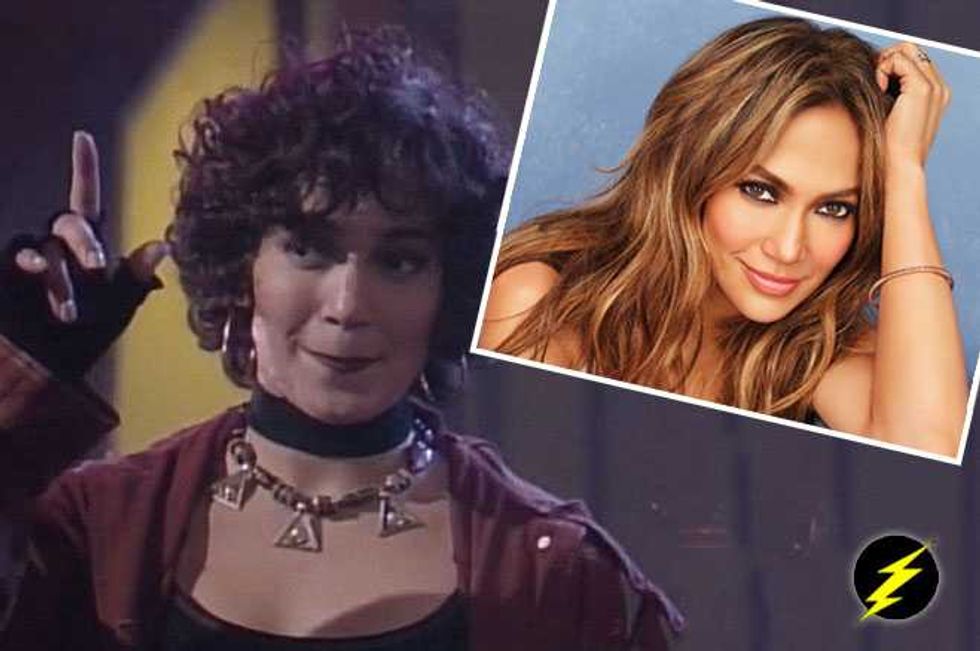 throwback thursday jennifer lopez
Jennifer Lopez has just finished her five year stint as a judge on American Idol and as the show draws to a close we thought we'd give you a reminder of just how far this girl who is an actress, singer, dancer, producer and designer has come.
JLo bounced her booty into our conscience back in 1986 after her entertainment career was launched in a minor role in the film My Little Girl.
Born in 1969 in The Bronx she landed her big break dancing on In Living Color in 1991 before getting her first leading role in the movie Selena in 1996, which launched her acting career.
She became the first Latina actress to earn over $1 million for a movie when she starred opposite George Clooney in Out Of Sight. and has appeared in a staggering 37 films in total.
JLo moved into music early on, releasing her first album in 1999 and she hasn't looked back since.  Her record sales tip 60 million and her movies have grossed over $2 billion making her the highest earning and most influential Hispanic performer in the US.
Lopez's personal life has attracted more than it's fair share of column inches.  Unlucky in love, she's been married three times as well has having high profile relationships with Sean 'Diddy' Combs and Ben Affleck.  Jen is a devoted mother to seven year old twins, Emme and Maximilian, her children with third husband Marc Anthony.
Jenny From The Block's career hasn't all been plain sailing though—there was the much derided movie Gigli which she starred in with her then fiance Ben Affleck as well as a numerous other movies that haven't had much box office success or critical acclaim.
Since 2011, Jennifer has been involved with American Idol and she's been fantastic—from tears and dancing in her chair to her incredible outfits plus of course her show-stopping performances—she's been amazing.
Check out our gallery of Jennifer through the years and try not to get too upset that she won't be on our TV screens every week anymore.
throwback thursday jennifer lopez
throwback thursday jennifer lopez
throwback thursday jennifer lopez