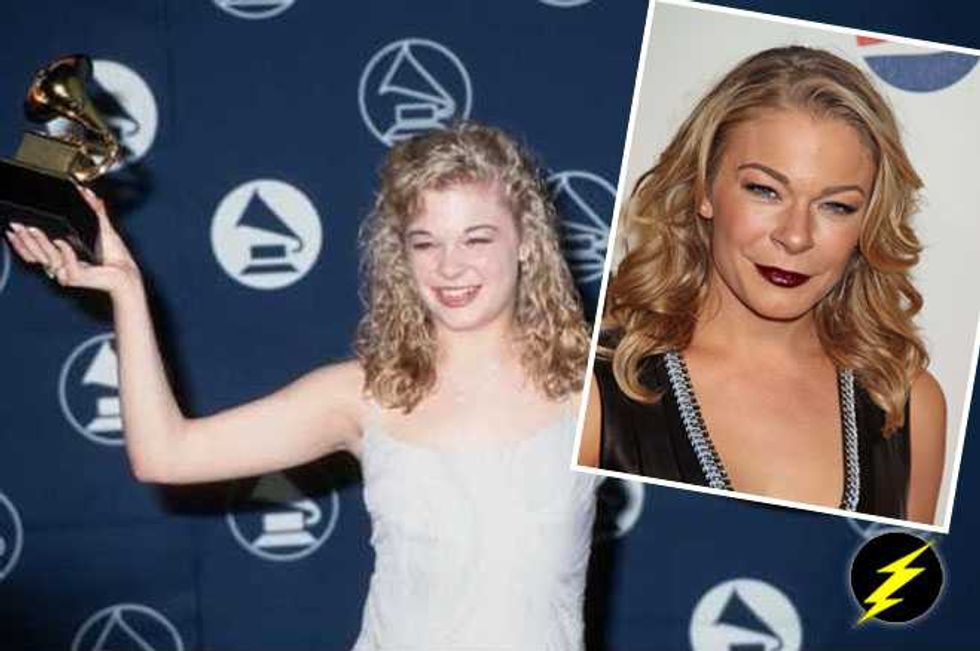 No us neither.
So we throught we'd do a special Throwback Thursday LeAnn Rimes post just to remind you that there was such a time...
33 year old Margaret LeAnn Rimes first came to our attention at the age of 8 when she was on a show called Star Search. She was eventually snapped up by local DJ Bill Mack who guided her into a record contract and her first hit album Blue was released when she was at the tender age of 13 (that collaboration didn't end well and his son has recently had a few things to say about her).
LeAnn embarked on an incredibly successful country music career garnering numerous awards, including two Grammy's.  She has released fifteen albums and sold over 37 million records worldwide.
It's easy to forget that though, as in recent years the singer has been better known for her personal life than her professional one.  In 2002 she married backing dancer Dean Sheremet, and they seemed happy enough until she went to work on a TV film called Northern Lights opposite one Eddie Cibrian in 2009.
The co-stars embarked on a torrid affair, both leaving their respective spouses and eventually getting married in 2011—they've tried to convince us ever since that they feel guilty for the way they treated their other halves, but that true love overcame them and they just couldn't help themselves. Nobody's really buying it though.
The happy couple certainly haven't settled down quietly into married life. LeAnn constantly posts pictures on social media of her and Eddie with Eddie's two boys from his marriage to Brandi Glanville—something that causes a lot of public fallouts with Brandi and that Brandi begs her to stop doing.
LeAnn has also come under public scrutiny due to her extreme weight loss—at times she has appeared positively unhealthy, and in 2012 she checked into treatment for anxiety and stress. She's had legal battles through out her life—her father,  her record company and an ex-nanny to name a few—hell she's even slapped her ex-husband with a gagging order to stop him talking about her!
We thought we'd put together a gallery of LeAnn through the years to remind you that there was more to Ms Rimes before she became Mrs Cibrian and a professional stepmother.
Throwback Thursday Leann Rimes