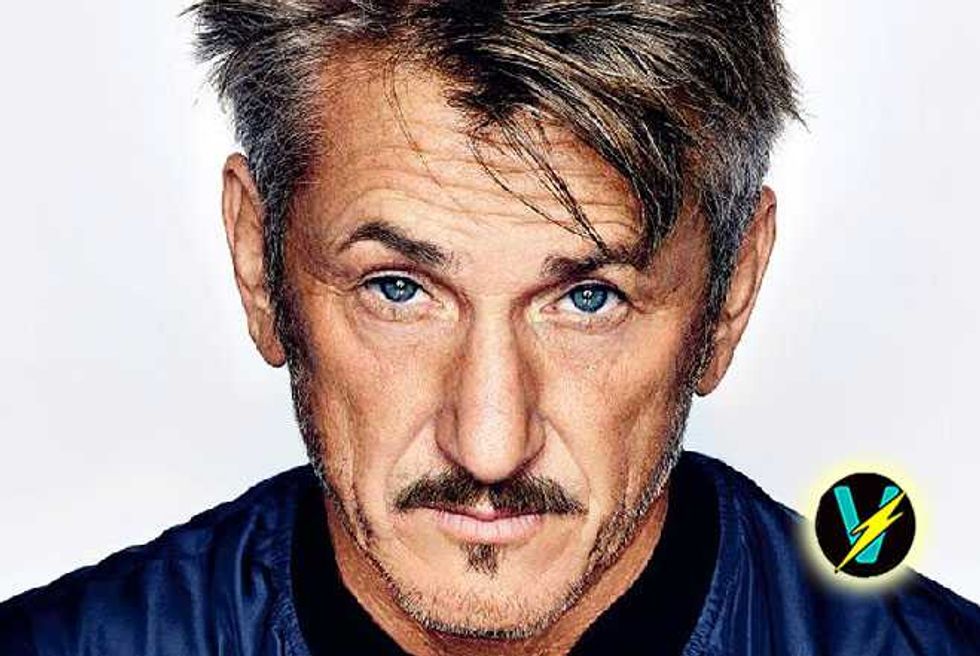 sean penn penis nose TIL Sean Penn Has A Penis Nose A Scrotum Face And An Anus Mouth
Ever wondered what's up with Sean Penn's face?
Well, wonder no more as the mystery has been solved, thanks to Jimmy Kimmel.
It turns out that the actor has a penis nose, a scrotum face, an anus mouth, and, well, this will likely come as little surprise to anyone' he's a butt hole.
Sean Penn El Chapo Interview—Best Literary Laughs
Stars read mean tweets
sean penn penis nose
Yeah, it's another awesome edition of Jimmy Kimmel's Stars Read Mean Tweets—and you can watch it right here on Popdust.
The latest installment of Kimmel's hugely successful segment features prominent members of the Hollywood glitterati, in celebration of this weekend's Oscars snore-fest.
Robin Wright Has More Orgasms Without Sean Penn—Good To know!
And it's a sparkling gem worthy of any awards show red carpet A-lister... although, it has to be noted, there's actually one or two faces of color mixed into the lot.. so, you know...
Susan Sarandon's saggy boobs
sean penn penis nose
There's Susan Sarandon and her big fat saggy boobs all up in your face.
(NOTE TO @pattywhacker —girlfriend's 69-friggin-years old.... her boobs are bangin'!!)
Music Stars Reading Mean Tweets Is Awesome (And SOOO Mean!)
Pretty fucking boring Christoph Waltz.
Patricia Arquette and her fucked-up teeth.
Gross ratty old man George Clooney.
Pass the water to poor Eddie Redmayne
sean penn penis nose
Jimmy Kimmel's Mean Tweets—The NBA Edition!
Perpetually dehydrated Eddie Redmayne.
Boring motherfucka Kevin Costner and his long ass movies.
Emily Blunt's poop-filled purdy mouth.
What's with the eyebrows Zach?
sean penn penis nose
Bette Midler Has The Biggest Penis In Hollywood Apparently
A werewolf eyebrowed Zach Galifianakis, always stealing Dakota Fanning's serious movie roles.
Annoying little fart Kevin Hart.
Very short man Richard Dreyfuss, and his inability to kill Jaws. (cure comedy misread)
Play-doh looking face uggo Cate Blanchett.
TIL—Kurt Russell's Face Is Made Of Old Denim, Steven Tyler's A Giant Ballsack
Is that you Screech?
sean penn penis nose
150 pounds heavier Dustin Diamond masquerading as Seth Rogen.
Brooklyn hipster piece of shit Oscar Isaac.
Extremely ghetto Taraji P. Henson.
And, yeah, saving the very best till last, the ever earnest and self-deprecating Sean Penn.
Hollywood's Basic Bitches—Man Edition
Enjoy.
Oh, and have a great weekend y'all!
TFIF!
For more entertainment, world, music and pop culture updates and news, follow Max Page on Twitter