Have we not suffered enough, ask the millions whose first week of President-Elect Trump's ascendancy has now been marked by the collapse of the last remaining social institution we hold dear: our right to swipe left and right on the people we care about least.
Hot on the ticket, The Daily Star reports that the popular causal dating app/not-awkward-at-all networking opportunity has been down for much of Monday evening, fermenting a whirlpool of drought currently crisscrossing the ocean blue. According to Down Detector, a website service detector, outages are being seen in the UK, continental Europe, and most alarmingly, down here in the US of A: a place where its comforts are perhaps needed the most.
The Backlash
The saddest stories can be found, of course, on reddit: where demonstrations are currently being staged on the popular subreddit /r/tinder.
Important swipe-chronicler bananabankr expressed that they were more than just enraged: "This app is beyond buggy. Somebody has to build another app just like the old tinder: last active, moments, and display number of matches," they exclaimed to Popdust or anybody else who cares.
While some may take this as a sign that the rise of tinder's presence on the global stage may be falling, given the recent marketing push by competitors like bumble and Coffee Meets Bagel, others are less sure that there is any hope for us all, outside of a world invented by a bunch of USC bros and a women who would later leave the company after settling a sexual harassment suit and accusing her co-founders of festering in a culture of "atrocious misogyny." World-weary Generic Dragon Cult moderator ArchmageIlmryn heaved a big sigh before dropping some knowledge on us: "There's plenty of apps that have better functionality than tinder, the problem is that tinder has the user base, which in this field is by far the most important," they said while presumably shaking their head.
ASK-ME-ABOUT-COFFEE, however, took a less gloomy outlook on the so-called "new-and-improved" tinder and the damage it has wrought on innocent swipers across the globe: "Yeah but I matched with a girl I graduated high school with and she'd post nudes sometimes," they reasoned, "So that was nice."
As of the late hours of this evening, the protests are still rolling and rolling and rolling in.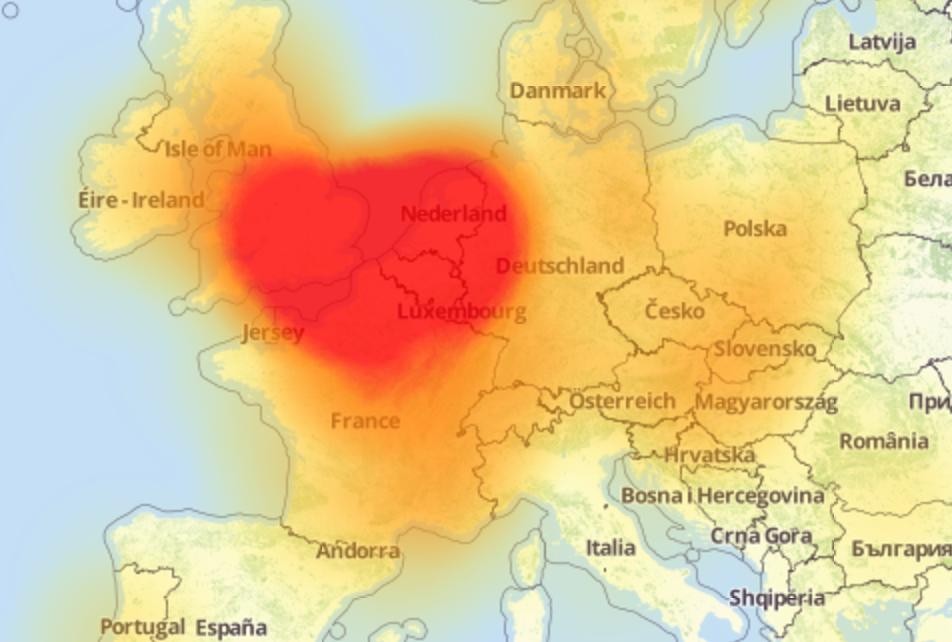 Tinder Outage Throughout Continental Europe. Aww. [source]