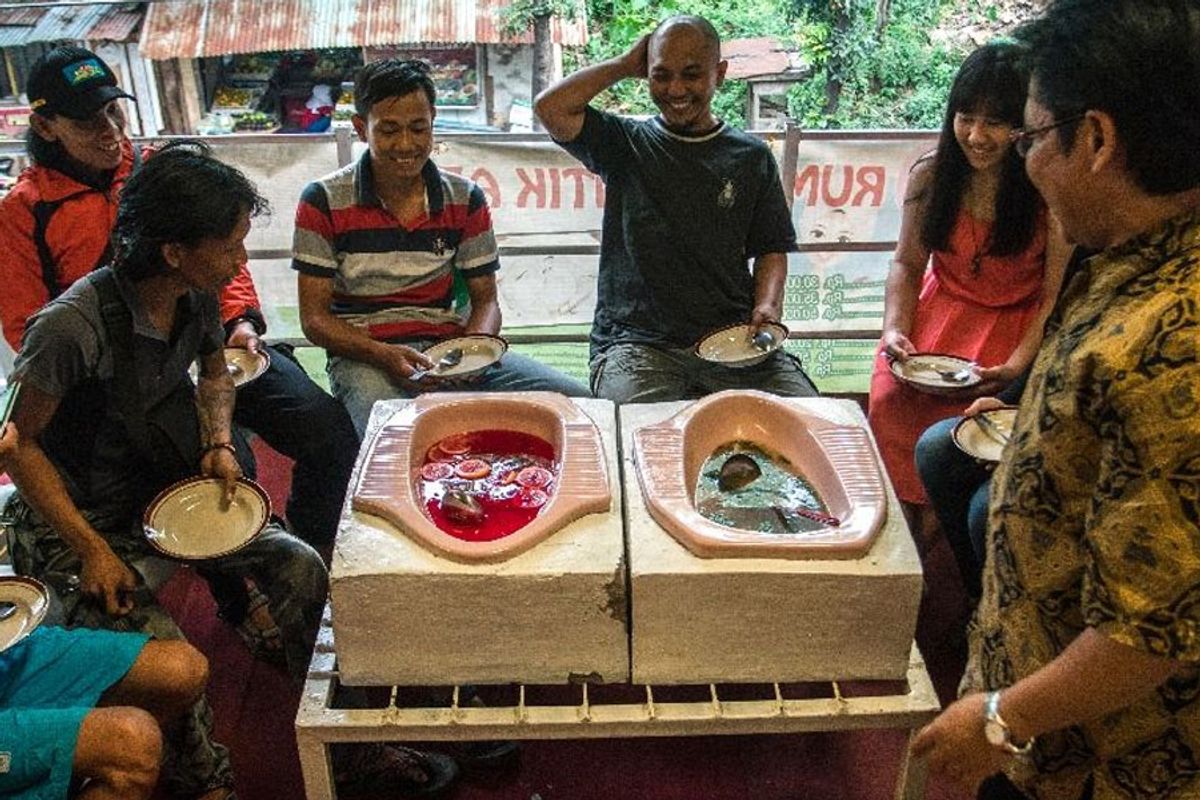 No me neither.
But apparently eating your food from the pot is the latest thing at a toilet themed restaurant.
There are such eateries in Taiwan and Russia with the latest one springing up in Semarang, Indonesia.
Customers at the Jamban Cafe can enjoy such delights as meatballs floating in soup served, quite literally in the bowl of a toilet. They get another one with a lovely brightly colored, alcohol free cocktail in it to wash down the meatball delights. And not only do they eat from the pan, they sit on a full sized one as they eat!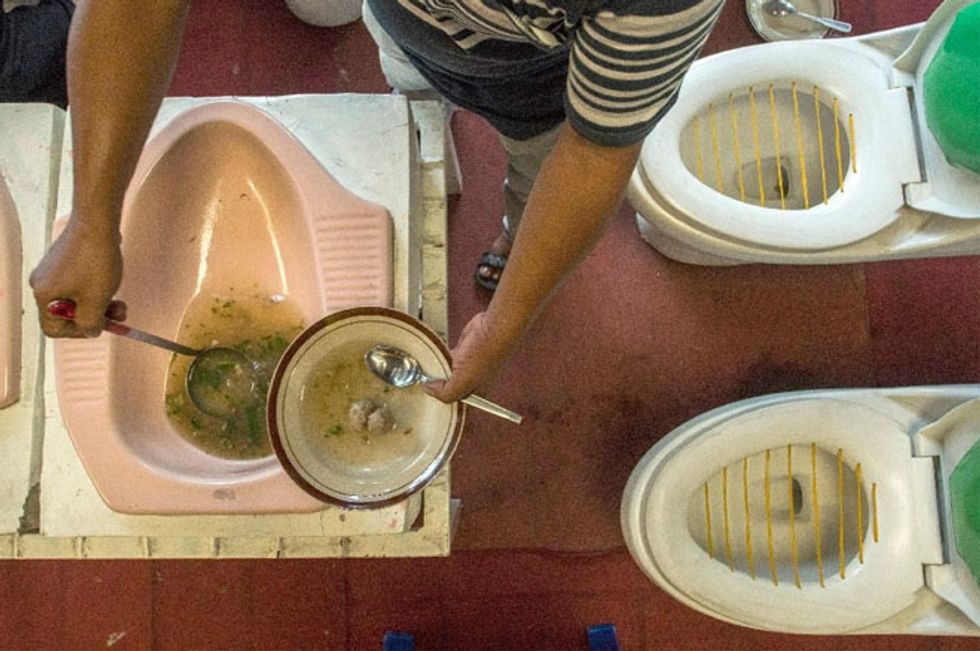 Anyone fancy a floater?
The clue is in the name, as the word 'Jamban' means toilet in Indonesian and the restaurant has actually been opened in a bid to educate the locals about sanitation and to encourage them to use toilets.

One customer, Mukodas said;
"I was disgusted at first, but I eventually ate some of the food out of curiosity. I think the idea is pretty interesting because if you try to have a campaign without a gimmick like this, the information won't stick."
The cafe has been open since April and only allows pre-booking—there's no wandering in off the street if you are desperate.
---
READ MORE...
Indonesian Singer Collapses On Stage—Dies—After Being Bitten By Cobra

Indonesia's Fans Held Their Own Damn Lady Gaga Show. Well, Flash Mob.

---
Whilst the diners are enjoying the culinary delights they are shown videos and are encouraged to have a discussion with the owner Budi Laksono, a public health expert, about using the correct facilities for their daily dumps.
52 year old Laksono said opening of the restaurant hasn't all been plain sailing though;
"This cafe serves as a reminder that many people in Indonesia still do not have toilets.
Many critics say the care is inappropriate and against Islamic law."
Let's hope he gets his message across—Indonesia has one of the highest rates in the world for pooping out in the the open, which leads in turn to disease spreading.
Just in case the theme is too much to take, there is a conveniently placed sick bag hanging just by the entrance.
I don't see lavatory dining catching on in the western world anytime soon.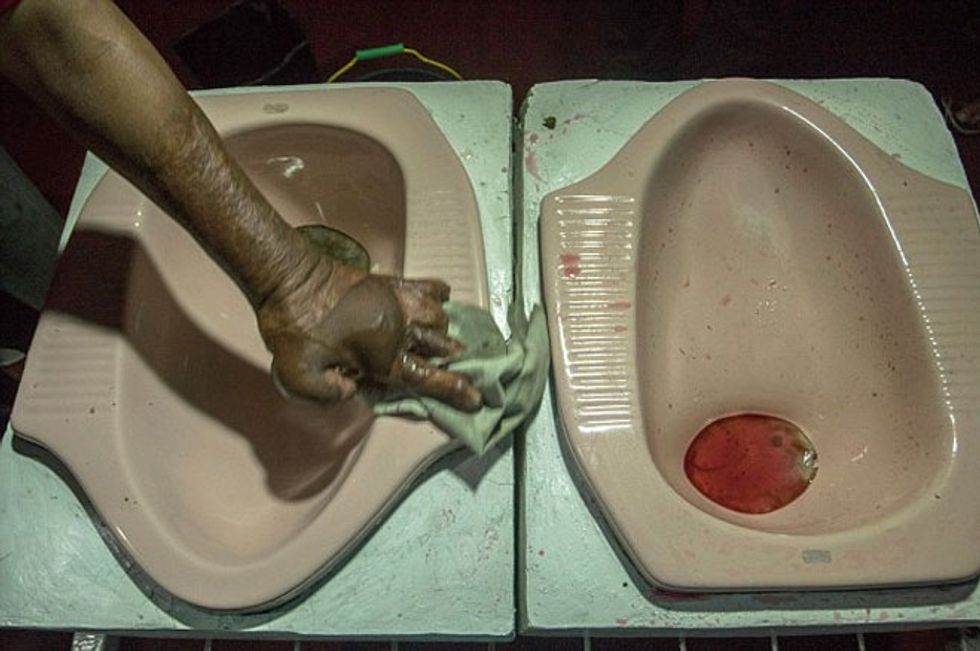 A quick wipe down in between customers...