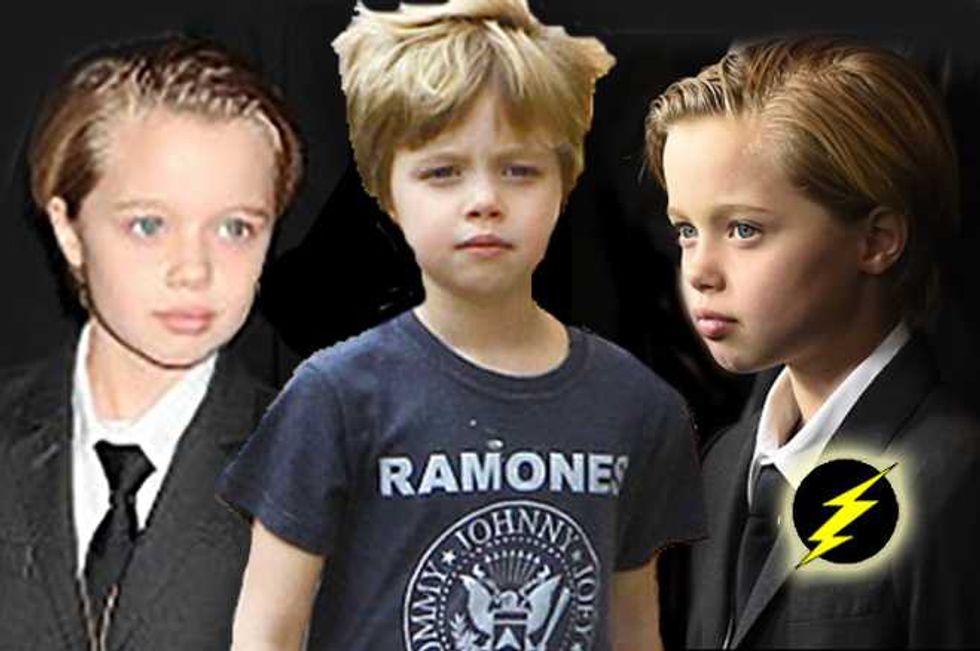 The Advocate, a leading source of LGBT news, has announced that it will now call Shiloh Jolie-Pitt 'John' as per her own family's practice.
Following the lead of The Telegraph, which adopted the name-change late last week, The Advocate commends parents Angelina Jolie and Brad PItt for embracing their 8-year-old child's 'self-direction.'
Neither news outlet has deemed Shiloh/John transgendered, but The Advocate describes the child as ' assigned female at birth.'
As Popdust previously reported, Jolie openly discussed her daughter's preference for things masculine back in 2010, when she divulged to Vanity Fair:
She wants to be a boy. So we had to cut her hair. She likes to wear boys' everything. She thinks she's one of the brothers.
According to Pitt recently, the whole family has obliged Shiloh's insistence on being called John.
So there you have it. While it would not be appropriate to draw any conclusions about 8-year-old behavior, at least we can all admit that good-looking kids look great in suits.
If you are a parent or a young person who would like to discuss gender identity, call Mermaids on 0208 123 4819 and visit the NHS's website for more information
Answers to questions about transgender from the American Psychology Association here.