Humor
The Cowboys QB has left his learning position as quarterback of the Dallas Cowboys to pursue his passion full time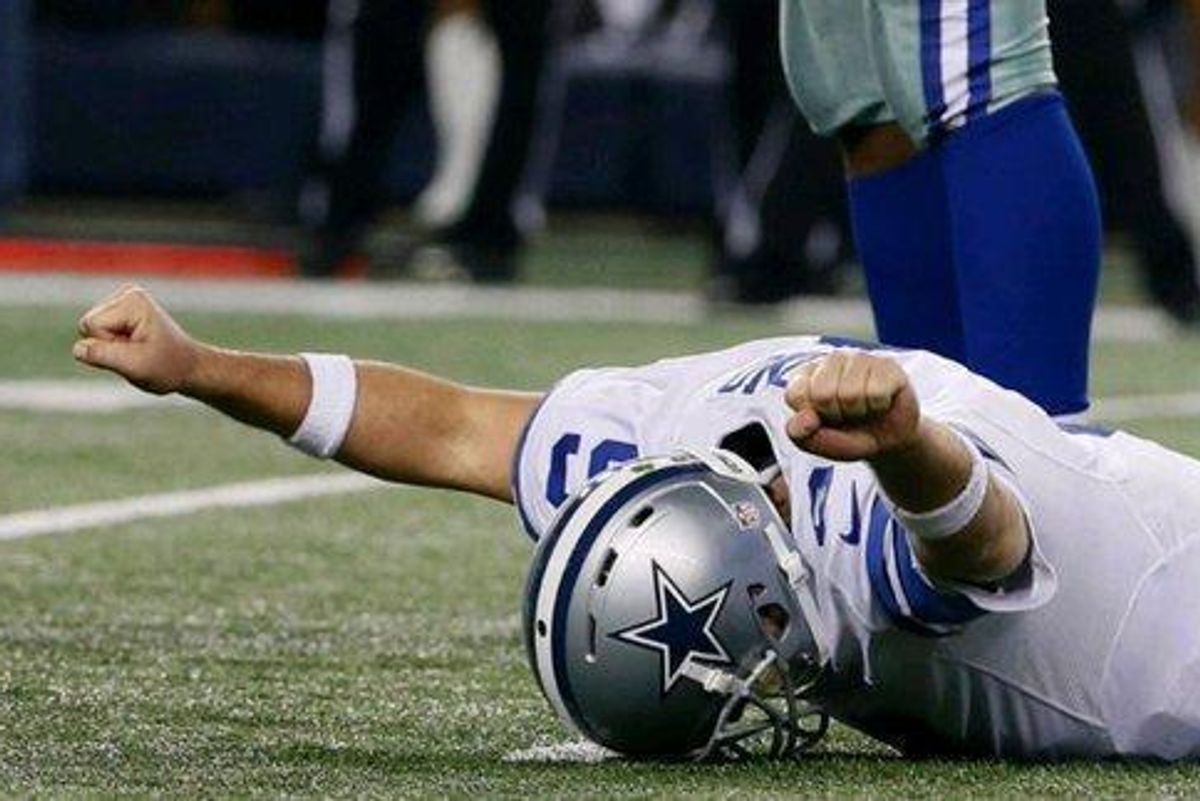 After over a decade in the NFL and four Pro-Bowl appearances, Tony Romo has decided to say goodbye to the pursuit of a Super Bowl ring and finally pursue his life-long dream of becoming an NFL broadcaster.
"It's been almost fourteen years and, though it wasn't the worst job in the world—and it paid pretty well—it's never been my passion," the former quarterback told reporters after the announcement on April 4.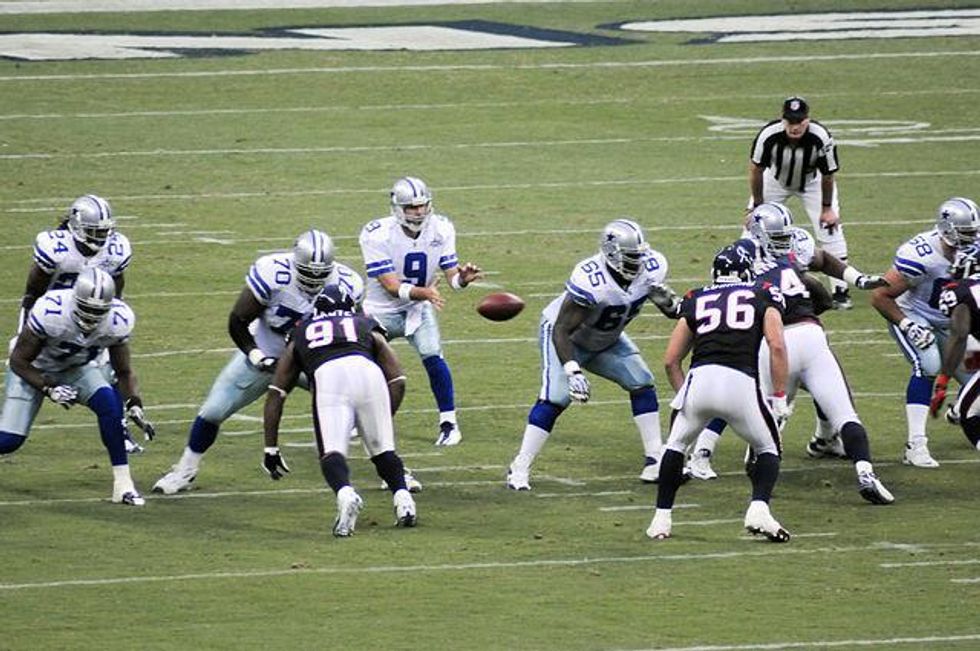 Romo as quarterback of the Dallas Cowboys. (Wikimedia)
When he takes up his new position on the CBS team, he'll become the number one white color commentator, sitting next to Jim Nantz, who started his CBS play-by-play job the same year Romo played his first games for the Cowboys. Romo will replace former white color commentator, Phil Simms, former quarterback of the New York Giants. Simms spent his entire fourteen year career with the Giants before coming to a realization similar to Romo's.

"You get so into the game after eight or ten seasons and your head gets banged around a lot," Simms said, "You forget that the game is only a game, it's only a way into the broadcasting field."
Romo reportedly received offers from other teams before his announcement to retire, including the Houston Texans. But Simms said that he helped Romo make his decision to leave the league, reminding him of his ultimate goal and the years of life-affirming work that broadcasting provides.
"He was ambivalent, near the end, he'd been in the game too long and he'd forgotten the primary objective," Simms said in a gruff voice in an interview he'd done from a phone booth in an undisclosed location. "But I reminded him that the real stardom, the immortality, comes from that microphone in the play-by-play booth. Up there, no one can see whether your fingers wear Super Bowl rings or not."
"It really had nothing to do with the Texans and everything to do with CBS," Romo confirmed in an interview. Making no mention of Simms' intervention, he continued, "I felt like it was the right decision."
When reporters asked him if he'd ever consider playing again, or even assistant-coaching from the sideline, Romo teased fans with a Justin Bieber quote: "You never say never," he said but went on to affirm, "There's no part of me that wants to play."
Romo, who has never won a Super Bowl, turns 37 this month and says he is in the prime of his life for a broadcasting career. "I have the charisma, and now I have the wisdom. Someone once told me I have a face for radio and I've never forgotten that."
In his statement, he said: "I have always known that once my playing career was over I wanted to become a broadcaster. I am ecstatic for the opportunity to work with Jim as I learn the craft and convey to fans my passion for this great game."
Romo says he is genuinely happy, for the first time in years, to finally pursue his true calling as a broadcaster. Just after making the announcement, he slightly confused fans by tweeting a photo of Paul Rudd wearing a CBS jacket, leading some to speculate that Romo had been joking and that Rudd, one of this generation's leading comic actors, had helped him pull it off.
I guess it's time to start dressing up. #CBS https://t.co/GseSRiyNOo

— Tony Romo (@Tony Romo) 1491332327.0
But the rumors were later dispelled and both Romo and CBS made it clear that the quarterback will be joining the team. CBS also said that it is now making decisions about the future of Simms, whom Romo is replacing, but the network source became suddenly hushed when asked what these options might be. She stammered a hasty response: "We have made no decisions, but, uh— the options are humane and in line with his past sins— I mean, decisions, his past decisions."
Tony Romo has never won a Super Bowl, though that should not be the focus of his legacy. He has the ninth-most touchdown passes of any quarterback who's stayed with one team for his whole career, behind the likes of Tom Brady, fancy dog, Dan Marino, the guy in the commercials, and Eli Manning, fake game-used helmet salesman. Though number nine puts him at only about half of Brady's touchdowns, it is perhaps, the most poetic ending to his career as Cowboys #9.