MUSIC
Top 7 Amazingly Good Anime Soundtracks
The best anime OSTs from your favorite childhood (and recent) cartoons.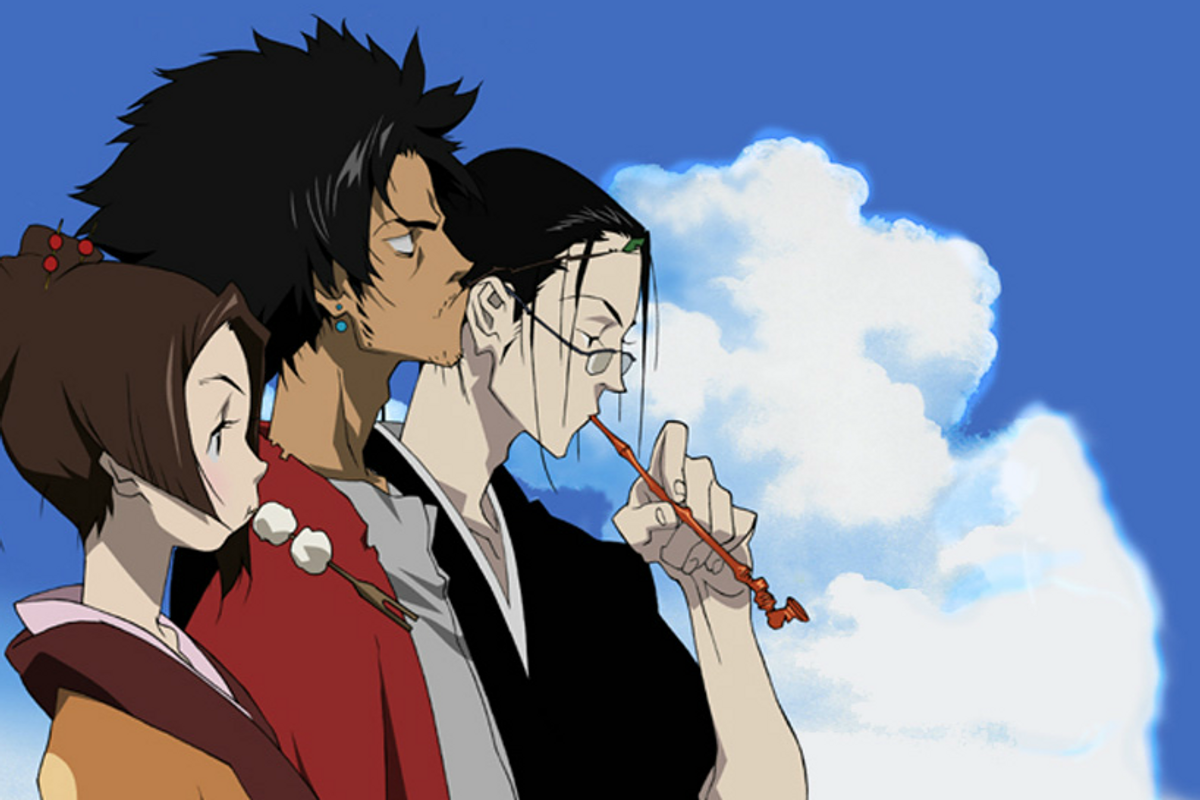 Samurai Champloo
Someone cue the opening theme of "Sailor Moon."
Every anime lover knows a well-composed soundtrack can transform a decent anime into a cult classic. How many of us start to dance when Bleach's theme song comes on, or how many of us know every opening and ending theme to "Inuyasha?" Anime OSTs (Original Soundtracks) have a way of transporting you down memory lane, back to the days when you drank Capri Sun and watched your favorite childhood characters fight bad guys and ponder life's deepest questions. Anime is good, yes, but anime soundtracks sometimes make the anime. Here are some of the most popular, nostalgic, and purchase-worthy anime soundtracks.
Cowboy Bebop
It would be sinful to not start with "Cowboy Bebop," an anime classic and cult favorite, paired with an equally appealing OST. According to composer Yoko Kanno, she formed the jazz and blues band Seatbelts and began making music for the anime before character designs and plot lines were even finalized. Anyone who's watched this series knows Kanno's music is the soul and heart of Spike Spiegel's world. Jazz lovers revel in "Tank!" and the playful "Piano Black." (Who can forget Spike meeting Faye for the first time in the casino?) The Seatbelts also composed music for "Cowboy Bebop: The Movie." Director Shinichirō Watanabe worked closely with Kanno, even rewriting scenes to match Kanno's bluesy mood; and after listening to a few tracks, character designer Toshihiro Kawamoto added a few embellishments to Spiegel's hair and costume. Sexy, captivating, and melancholic, Seatbelts' signature jazz and blues OST captures the cowboy western/film noir essence of "Cowboy Bebop."
Samurai Champloo
Keeping things in the Watanabe family, "Samurai Champloo's" OST is the hip-hop B-side to "Cowboy Bebop's" OST. The late Nujabes (Jun Seba)—DJ, composer, and arranger—produced atmospheric instrumentals for Watanabe's sister series. Sampling hip-hop, jazz, and soul, Nujabes' blend of serene hip-hop instrumentals have a way of calming you, centering you in the moment and allowing the breath of each song to fill the space. "Samurai Champloo" certainly adopted the artistic sensibilities of Nujabes, depicting the fleetingness of life and happiness.
Michiko & Hatchin
"Michiko & Hatchin" is a beautifully animated series following the adventures of Michiko Malandro and Hana Morenos based in South America. The series was Sayo Yamamoto's directorial debut, but you wouldn't know it considering how distinctive the series is. The OST is composed by Alexandre Kassin, a Brazilian musician who wanted to reflect the flair and eclectic magic of Brazil in the anime. Colorful and magnetic, "Michiko & Hatchin" is a heartfelt anime with an emotionally engaging soundtrack that bounces from Latin jazz, to hip-hop, to EDM. The show's theme "Paraíso" (Paradise) is performed by Soil & "Pimp" Sessions, a Japanese jazz sextet known for their energetic, heavy metal jazz they fittingly coined "death jazz." If you're interested in unbelievably cool anime characters, and an OST you'll actually buy, check out "Michiko & Hatchin."
Mushishi
"Mushishi" has one of the most memorable, underrated soundtracks ever: Otherworldly and ethereal, the OST feels like you're surrounded by Mushi—primitive, supernatural creatures that cannot be seen by regular humans—walking alongside Ginko in lush forests and euphoric landscapes. Toshio Masuda's music production is delicate and subtle, inspired by traditional instruments like shamisen and shakuhachi (also used by Masuda on "Naruto's" OST).
Devilman Crybaby
Recently released on Netflix, "Devilman Crybaby" has surprisingly garnered a cult following. Polygon deemed it a "masterpiece" a week after it was released. Indulgently violent and sexual, "Devilman Crybaby" has a polarizing effect on people, but one universal praise for the series is its raw, sexy OST. A show about social tolerance versus modern-day bigotry, humankind versus demons, and community versus self-preservation, "Devilman Crybaby's" source material calls for a devilishly addictive soundtrack. Featuring verses from Japan's Ken the 390, the OST uses catchy hip-hop skits as musical exposition. And the theme—performed by Queen Bee's Avu-chan and arranged by Kensuke Ushio (Agraph)—is so good, people are still making memes about it. Ushio composes the entire OST, a sinister blend of gothic electro and contemporary pop. Who knew being chased by demons could sound so good.
Spirited Away
I'd be remiss if I didn't mention a Studio Ghibli film. "Spirited Away"—composed by Joe Hisaishi and performed by the New Japan Philharmonic Orchestra—is haunting and enchanting all in one. "A Road to Somewhere" embodies the youthful courage of Chihiro and Yubaba's regal bathhouse. Give the OST a listen and you'll be spellbound, completely enraptured in Hayao Miyazaki's fantastical universe. (And, of course, "Howl's Moving Castle" and "Kiki's Delivery Service" are honorable mentions from the Studio Ghibli house.)
Ghost in the Shell: Stand Alone Complex
Another OST composed by the talented Yoko Kanno, "Ghost in the Shell: Stand Alone Complex" comes to mind, but many note the opening theme "Inner Universe," performed by Origa in Latin, Russian, and English. Like the series, Kanno's music evokes the distant future, icy and provocative.
Take a trip down memory lane and revisit your favorite anime OST.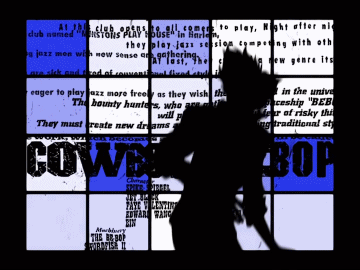 ---
Shaun Harris is a poet, freelance writer, and editor published in avant-garde, feminist journals. Lover of warm-toned makeup palettes, psych-rock, and Hilton Als. Her work has allowed her to copyedit and curate content for various poetry organizations in the NYC area.
---
POP⚡ DUST | Read More…
MINUS THE BEAR 10 Year Anniversary Tour Announced Starting on 4/20
RELEASE RADAR | Semblance, Rann, and Kayla Diamond Premieres
Zach Callison Interview talking about his new single "WAR!"
Veteran Actress Keke Palmer is about to run the music industry with her new single "Bossy"