MUSIC
Who runs the world? Girls! And they released some seriously good stuff this year.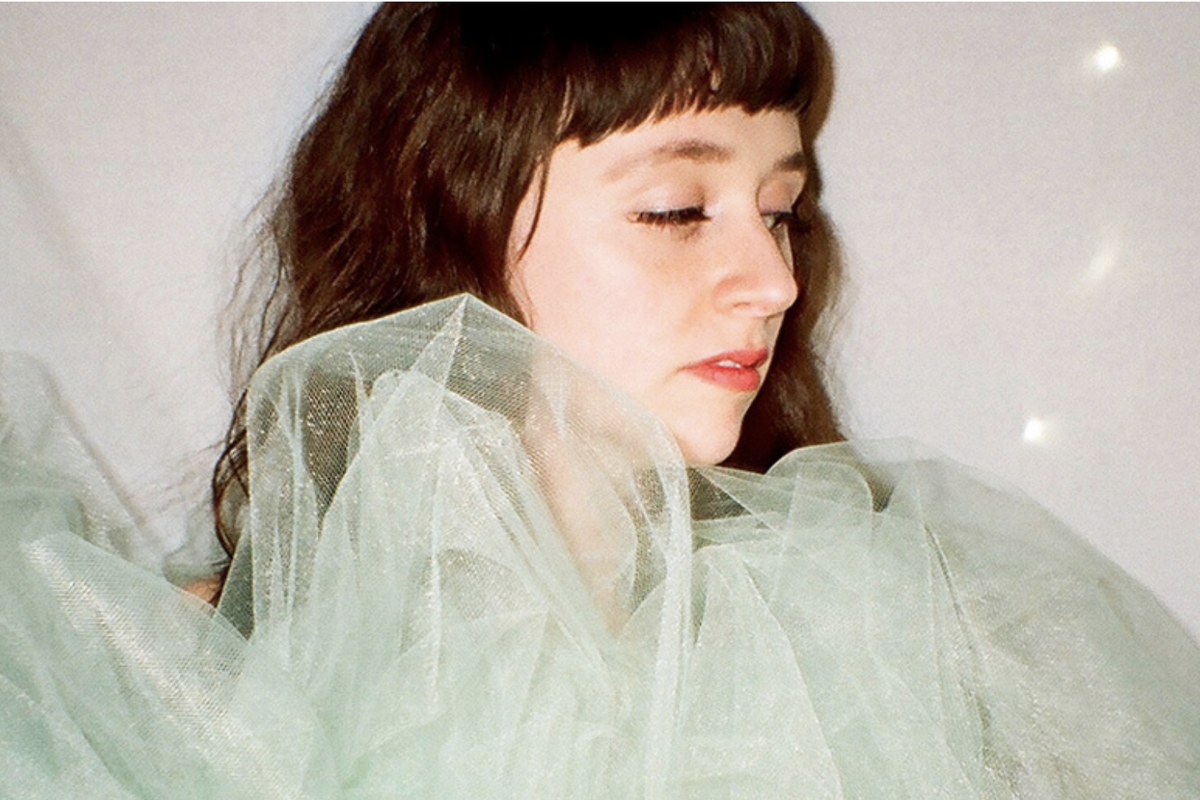 2017 has been a whirlwind of a year, but nevertheless, women musicians have persisted.
Women are killing it in the music industry, and the world of song lovers couldn't be happier! In a special edition of our new column, #WomenCrushWednesday, we're breaking down our top ten albums from this past year from female artists. Our list includes breakthroughs in body positivity, more visibility for artists of color and members of the LBGTQ communities, and a really great overarching message of finding your voice.
Take a listen to the albums via Spotify below (or purchase them from Amazon) as our belated holiday present to you!
---
#10: P!nk, Beautiful Trauma
P!nk returned this year with all the spunk we've grown to love out of her, plus more mature reflections on the complicated world of love. The elaborate music videos (who doesn't want to dance with Channing Tatum?) were a dream. Dig deeper into this beaut of a record with "Barbies" for commentary on young girlhood.

---
#9: Mary Lambert, Bold
The only EP to make the list but certainly well worth it. Lambert has grown to be an incredibly strong female vocalist, an a fierce one who has never shied away from singing about the subjects she cares most about. The stand-out track of this release before her album next year is "Love Is Love," a duet with her mother to celebrate Mary's wedding to her wife.

---
#8: SZA, Ctrl
Women have always rocked the R&B world, but few have done it as strongly as SZA with her debut album this year, making top ten lists all over the map. "Drew Barrymore" continues last year's trend of shouting out 80s and 90s superstars, but her collaborations with Travis Scott and Kendrick Lamar offer amazing tunes, too.

---
#7: Lorde, Melodrama
The album no one could stop talking about, Lorde returned and proved that the idea of a sophomore slump is nothing but a myth. "Writer In the Dark" is my personal favorite from the release, but ask almost any millennial and they will explain to you why the record is a beauty from start to end. But will she beat out the boys for the Album of the Year Grammy in 2018?

---
#6: Japanese Breakfast, Soft Sounds from Another Planet
When Michelle Zauner of Little Big League went solo a few years back, people were surprised just how good things were. Her second full-length release under the nomenclature brought us a wider range of songs and even more emotional depth. Single "Boyish" is a gem for this artist working to show Asian-American artists can kick major songwriting butt.

---
#5: St. Vincent, MASSEDUCTION
Annie Clark has worked her way into our hearts with her relatable, electronic ballads and into our heads with her trippy but raw lyrics. This album dropped and listeners went wild. Whether "New York" or "Los Angeles" was speaking to you this fall, it was undoubtedly influential (and yet another product with Jack Antonoff's name attached to it from our list).

---
#4: Miss Eaves, Feminasty
"Thunder Thighs" were made beautiful and for that we must celebrate! Miss Eaves might not be a household name yet, but here's to hoping that will change come 2018. The rapper/hip-hop artist is showing that women can take over a genre of music usually oozing with misogyny, and that all kinds of bodies are beautiful. Watch out for her because there are only bright things to come.

---
#3: HAIM, Something to Tell You
Never, ever have I wanted to dance more than after watching the music videos for the Haim sister's latest release. Girl power was fiery with this powerful threesome as they admitted their wrongs, looked for love, and played pretty much every instrument under the sun. Check out the remixes now coming out from this lovely record.

---
#2: Partner, In Search of Lost Time
Two crazy good friends who are making LGBTQ music worthy of the mainstream attention it has always deserved. I was so excited when this album hit the market this fall: a slew of love songs away from the heteronormative sphere. Listen to this one all the way through, and giggle along with the voice memos in between that display the full spectrum of what the recording process is.

---
#1: Waxahatchee, Out in the Storm
My musical crush that I have endless love and appreciation for. Katie Crutchfield has worked out all of the kinks of her 2017 release and given us a gift from the gods, total empowerment music. Turn up this record with your girlfriends, jump on your bed, and dance it out for all of the people who swear they've "Never Been Wrong" before going out and conquering this year on your own.

---
Rachel A.G. Gilman is a writer, a radio producer, and probably the girl wearing the Kinks shirt. Visit her website for more.
Have a female or femme-identifying artist we should profile? Send a pitch email to Rachel.
---
POP⚡ DUST | Read More About Music...
REVIEW | P!nk's long-awaited return is "Beautiful" without trauma
REVIEW | Waxahatchee is absolutely flawless "Out in the Storm"
REVIEW | Partner's debut will change the face of queer music
---