Top Stories
Pitchfork might make the list you want, but Popdust makes the list you NEED.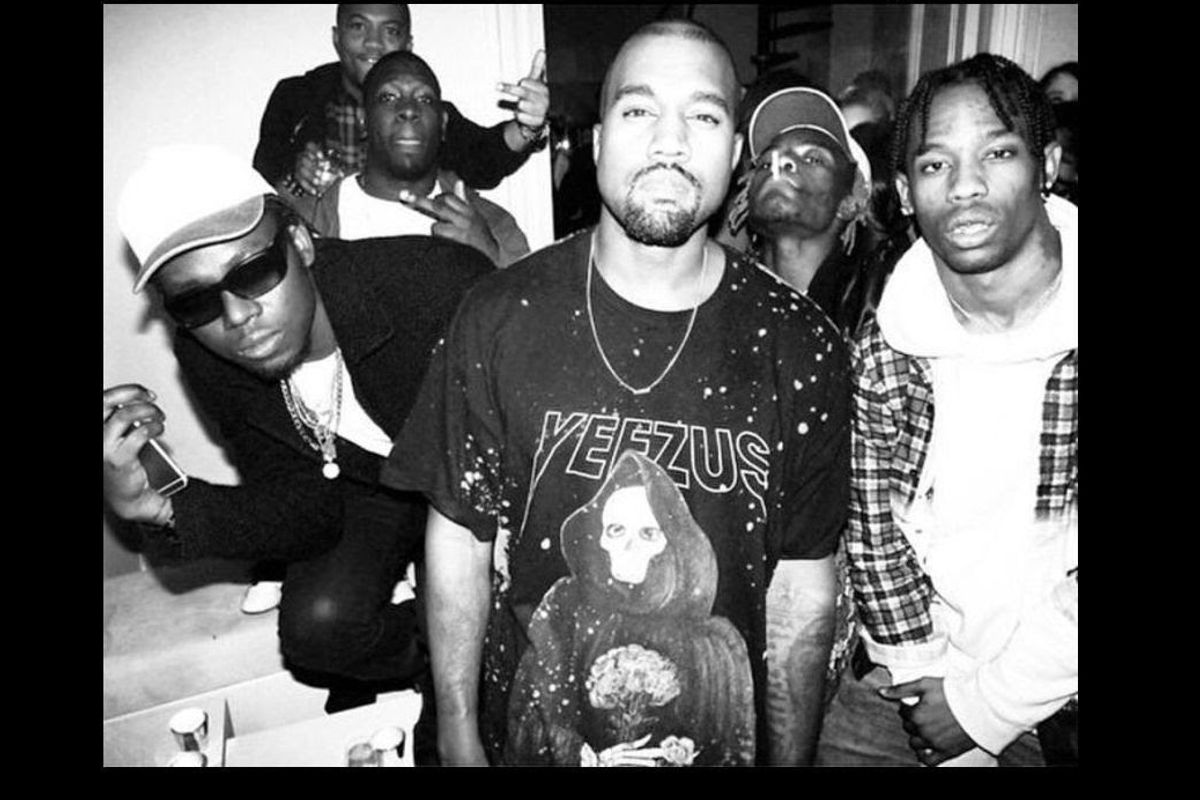 2016 was a rough year for most things, but art did not suffer. We've got a new new wave of top tier rappers. Trap, the little subgenre that could, totally eclipsed the mainstream when its creative, rhythmic flows merged with the danceable production of "internet rap" to create rappers like Lil Uzi Vert and Ugly God, who are equal parts Kanye West and Gucci Mane in influence.
Here are the top five rap songs of the year, for all of the good that they brought us.
5. Good Drank (feat. Gucci Mane and Quavo) -- 2 Chainz
Brrrrrrr! 2016 felt a little bit... colder. Our long lost love, Trap God, penguin-in-chief Gucci Mane has returned to us from prison. And like a Chilean miner risen from the darkness, he's better than ever. In this completely slept on hit from 2 Chainz's Hibachi for Lunch mixtape, Gucci drops an unparalleled verse alongside superb contributions from 2 Chainz and 2016's official feature king, Quavo. Switching flows left and right and playing absolutely zero games with his needlepoint wit, Gucci deserves verse of the year for this song.
4. Feel No Ways -- Drake
Views was a disappoint. There's no dancing around that. After Drake firmly established his credit as a rapper of many talents with the consecutive releases of If You're Reading This and WATTBA, expectations for Views were absurdly high. Mitigation out of the way, "Feel No Ways" is a perfect pop song. It's hard to argue that the traditional verse/chorus anthem from Drake is anything but rap-in-context. It's not that there weren't enough songs featuring rap elements that I had to pick a pop song, it's that this song is just so far ahead of its competitors. Here's to the best song on a decent album.
3. pick up the phone -- Travis $cott and Young Thug
It's hard to be the wild man on a track with Travis $cott, but not when you're the norm-shattering trap titan that is Young Thug. If you were unfamiliar with Young Thug before 2016, you might've just gotten away with it. But after Travis $cott's triumphant return on Birds in the Trap Sing McKnight, you couldn't have helped but to fall in love with Thugger's extravagant style. The intoxicating hook on "pick up the phone" and its complementary, high-energy verses make this one of the most enjoyable songs in years and certainly demonstrates the trap genre's ability to adapt to its mainstream status.
2. Ultralight Beam (feat. Chance the Rapper) -- Kanye West
"Foot on the devil's neck till it drifted Pangaea/I'm moving all my family from Chatham to Zambia." There are not words to describe the satisfaction of seeing the New Wave rap god Kanye West passing the torch to the next generation of Chicago rap by granting Chance the Rapper the first verse on his latest masterpiece. Chance conveys the perfect amount of sincere, divine gratitude for the recognition of his talents that blends perfectly with the god-complex braggadocio of Ye. It's truly a prayer for the hip-hop head.
1. Untitled 2 -- Kendrick Lamar
Where the f*ck would we be without Kendrick Lamar? After all the praise I've heaped on trap in this list, I would still give it all away for a generation of Kendrick Lamars. Not to say that this man is replaceable, because I'm sure that Kendrick is one of those rare combinations of genuine talent and opportunity mixing in the perfect way. So many are where they are because they were in the right place at the right time, but Kendrick Lamar is one of those few stars who, if the world were a total meritocracy and only those with the greatest potential for performance became rappers, would still be the greatest in any situation. untitled, unmastered was a demonstration of his pure, unadulterated ability. Kendrick not only had the single hardest flows of the year, but combined them with live music instrumentals and some of the most thoughtful, introspective lyrics of all time. Here's the song of the year. "Untitled 2" by Kendrick Lamar. This live performance takes it to a whole 'nother level.
Bonus: First act of Savage Mode by 21 Savage and Metro Boomin
Savage Mode contains the two most promising elements of trap: a dark, earned nihilism and beats that make you wanna move. The first three songs on this album "No Advance," "No Heart," and "X" (feat. Future) make for a dark, spanning introduction to the life and times of trap's most emotionally volatile star, 21 Savage.

From Your Site Articles
Related Articles Around the Web