MUSIC
MUSIC | An appreciation of Paak's journey to the top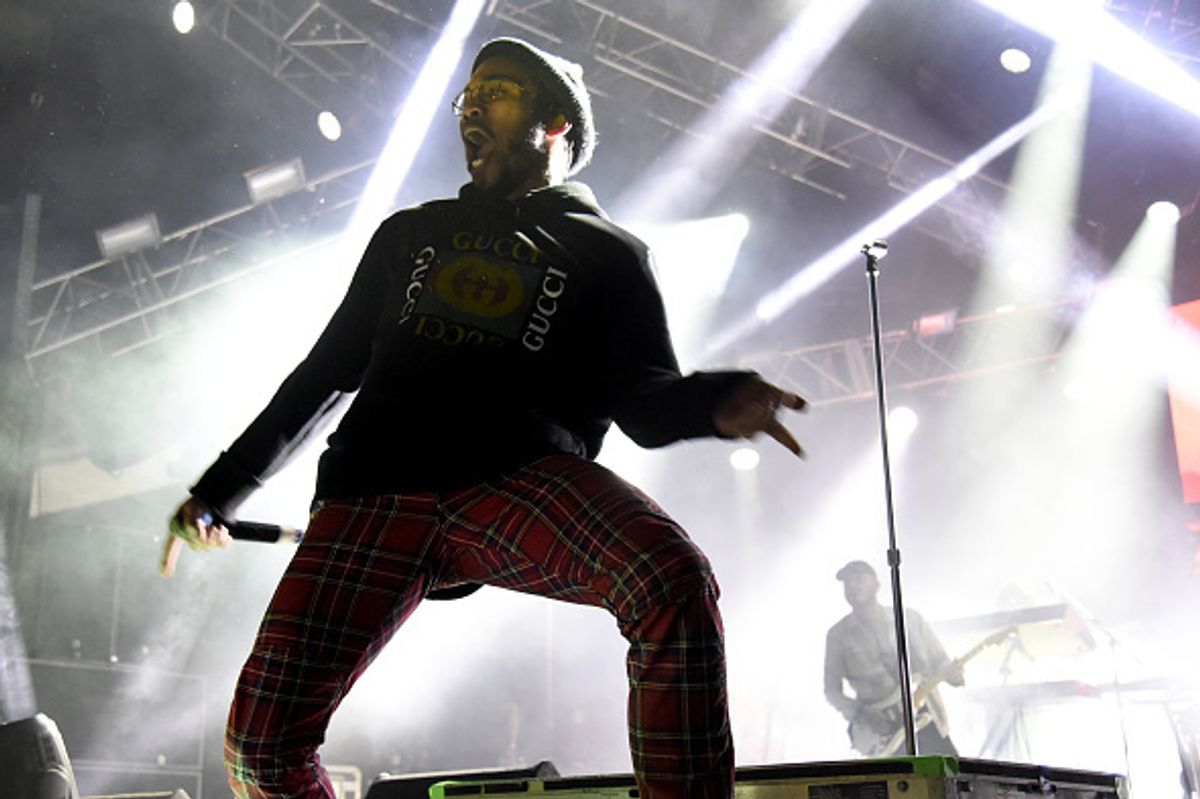 The 31 year old rapper from the west coast wasn't always a Grammy award nominee. Brandon Paak Anderson was born in Oxnard, California and has been producing music since he was a teenager. He released his first album 'O.B.E. Vol. 1' under the name Breezy Lovejoy, but didn't garner any attraction until his fourth album, 'Malibu,' which he released under his current name, Anderson .Paak.

His sound includes a mixture of hip hop and R&B with bits of funk and soul while his lyrics reference his popularity and swagger.
1. Am I Wrong
Not to be confused with the pop anthem by Nico & Vinz, 'Am I Wrong' is the funky child of Anderson .Paak and ScHoolboy Q on the album 'Malibu.' It's got a beat you can dance to and a catchy tune you can sing to.

The song is about how life is "precious" and that Paak hates having his time wasted. There's a very "seize the day" kind of vibe and Paak believes that everything happens as they should and you should just dance through life.
The bridge is a bit cheekier as Paak sings, "Am I wrong to assume if she can't dance, then she can't ooh?" Obviously, he's referencing how this woman he's dancing with may be bad in bed if she's bad on the dancefloor.
2. GLOWED UP
'GLOWED UP' has a weird alien sound in the beginning — according to me, of course — but mellows out into a slower beat. The song is actually produced by KAYTRANADA on his album '99.9%' and only features Anderson .Paak.

Basically, Anderson .Paak has "glowed up" which means he's gotten more attractive, more successful and more wealthy. Paak raps to ignore the haters and make money — the track is basically a pump-up anthem about how awesome he is. Amazingly enough, it works — I listen to it during my workouts to get that extra mile.
3. Come Down
Ironically, I listen to 'Come Down' when I'm feeling up. Being the thirteenth track on 'Malibu,' it's got the best bassline I've ever heard and the song basically just makes you want to dance. The lyrics are also easy enough that you can shout them and it still sounds good.

The song seems to be about how he's so popular and high up on the totem pole now that he doesn't want to come back down. Paak's feeling so fearless and confident about his music and all the money he's making that nobody can put him down. Some of the lyrics also seem to take a stab at his critics like 'GLOWED UP' does.
4. Miss Right
'Miss Right' is the fifth track on 'Venice' and has a slower, more melodic sound, but still a medium paced beat. Here, Paak talks about his perfect woman — Miss Right — and how much he needs love.

I'm not sure why, but the first song I thought of was Nas' 'Cherry Wine' — they both have the same "this is what I want in a woman" vibe. 'Miss Right' is the perfect song to listen to if you've been feeling lovesick lately.
5. Link Up
'Link Up' is a funky track coming off of the album, 'Yes Lawd!' by Knxwledge — which Paak is a part of. The lyrics talk about how this woman's boyfriend isn't doing it and Paak should basically replace him. The other man is rude and can't dance while Paak has the best moves and can take your girlfriend whenever he wants.
It's another really good ego boosting song for when you're feeling a bit down — like most of Paak's other songs. I highly suggest listening to him when you're working out or trying to pump yourself up. And if you like Paak, be sure to check out Knxwledge and Kaytranada.